Sactown's 10 Most Popular Stories of 2017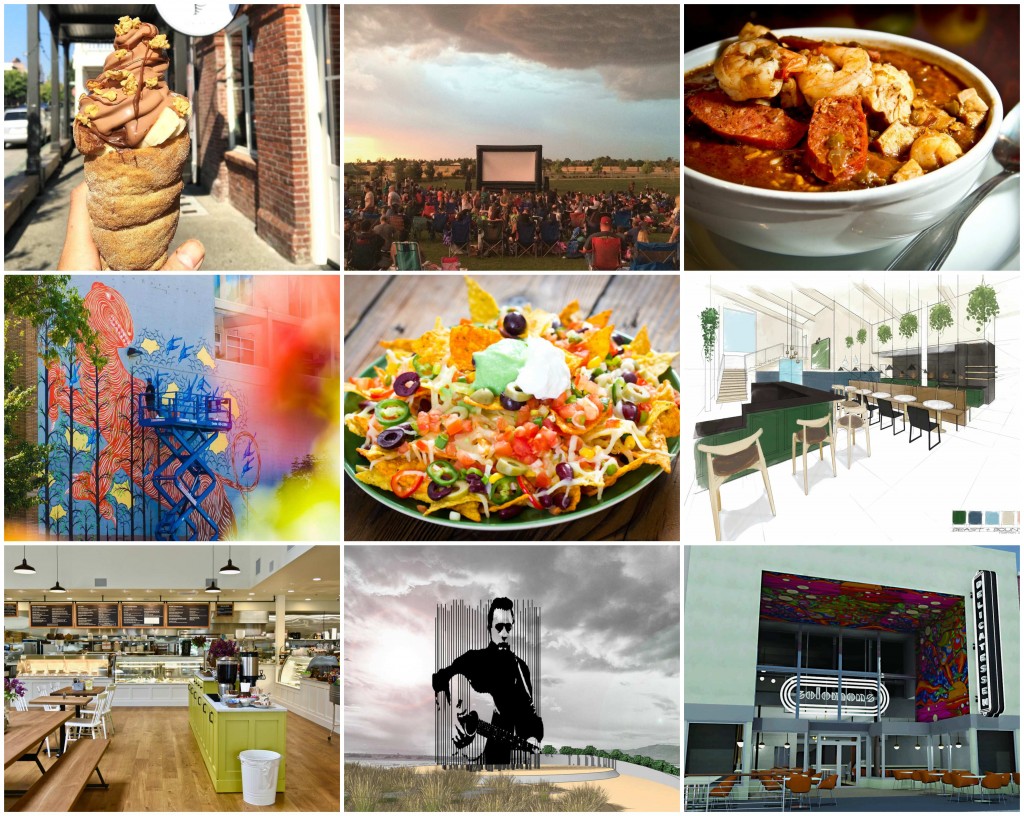 What a year it's been! In 2017, we explored the city's hottest new hoods, told the story behind Greta Gerwig's buzzy film Lady Bird and introduced our loyal readers to everything from a new Mad Men-era hotel to a new Goonies-era cafe. So before we count down to 2018 (here are some New Year's Eve party ideas, if you're looking), let's take a look back and count down to Sactownmag.com's 10 most popular stories from the past year, including the "cool" news that made No. 1. The envelope, please…
In September, a new restaurant and bar called Tiger announced its upcoming opening in downtown Sacramento, with a unique dining concept in which customers will pluck their craft beverages and New American eats off of a series of wheeled carts, dim sum-style.
The Sacramento Mural Festival, which debuted in 2016, rebranded as Wide Open Walls and relaunched in August with an expanded lineup of artists and more than 40 large-scale works throughout the Sacramento region.
Carnivores and vegetarians alike had reason to celebrate when the folks behind LowBrau and Block Butcher Bar announced their plans to open their newest restaurant venture, Beast & Bounty, at the Ice Blocks development on R Street, with a menu that will emphasize meats and veggies equally.
The news of Solomon's Delicatessen topped our most-popular list in 2016. Sacramento foodies were again abuzz in May when Sactown unveiled renderings of K Street's highly anticipated Jewish deli, which is named for Tower Records founder Russ Solomon and will be housed in the space that once held a Tower store.
In October, the city of Folsom opened a 1.25-mile bike, pedestrian and equestrian trail honoring the Man in Black, which will be the future site of a public art walk and a 3-acre park with a guitar-shaped plaza.
An al fresco movie series geared toward grown-ups debuted in June with four selections from the Coen brothers' eclectic repertoire, including The Big Lebowski, along with food trucks and adult beverages like White Russians.
In December, the owners of Celestin's dished out details for the reopening of their beloved Cajun-Caribbean restaurant in East Sacramento, where they will serve eight different versions of its locally famous, family-recipe gumbo.
The beginning of 2017 brought the welcome news that local restaurateur Randall Selland would open his newest outpost of Selland's Market-Café on Broadway with over 30 new menu items, including a spinach and artichoke pizza, a sandwich with roast beef marinated in garlic-parsley vinaigrette and a spicy Moroccan chicken burger.
It was all about the queso at the Sactown Nachos Festival in August at downtown's Cesar Chavez Plaza. Billed as the first such event in Sacramento, the gathering featured over 40 varieties of the addictive finger food, including vegan nachos and dessert nachos with frozen yogurt.
This year, breaking food news trended hard with Sactown readers, catapulting a story about a new gelato shop to the top spot of popular stories on our site in 2017. Called Sweet Dozen Cones, the desserterie opened in Historic Folsom in September, whipping up soft-serve gelato in churro-like cones called chimney cakes, with combinations like s'mores, Matcha Dreams, Cereal 'n' Milk and Sticky Mango. Here's hoping 2018 will be just as sweet.
Follow Sactown on Facebook, Twitter and Instagram so you never miss a headline!
You Might Also Like
Sactown's Year in Food: A look back at 2017's most exciting restaurant news
Seven festive New Year's Eve parties to ring in the new year