Sactown's Year in Food: A look back at 2018's tastiest dining news around town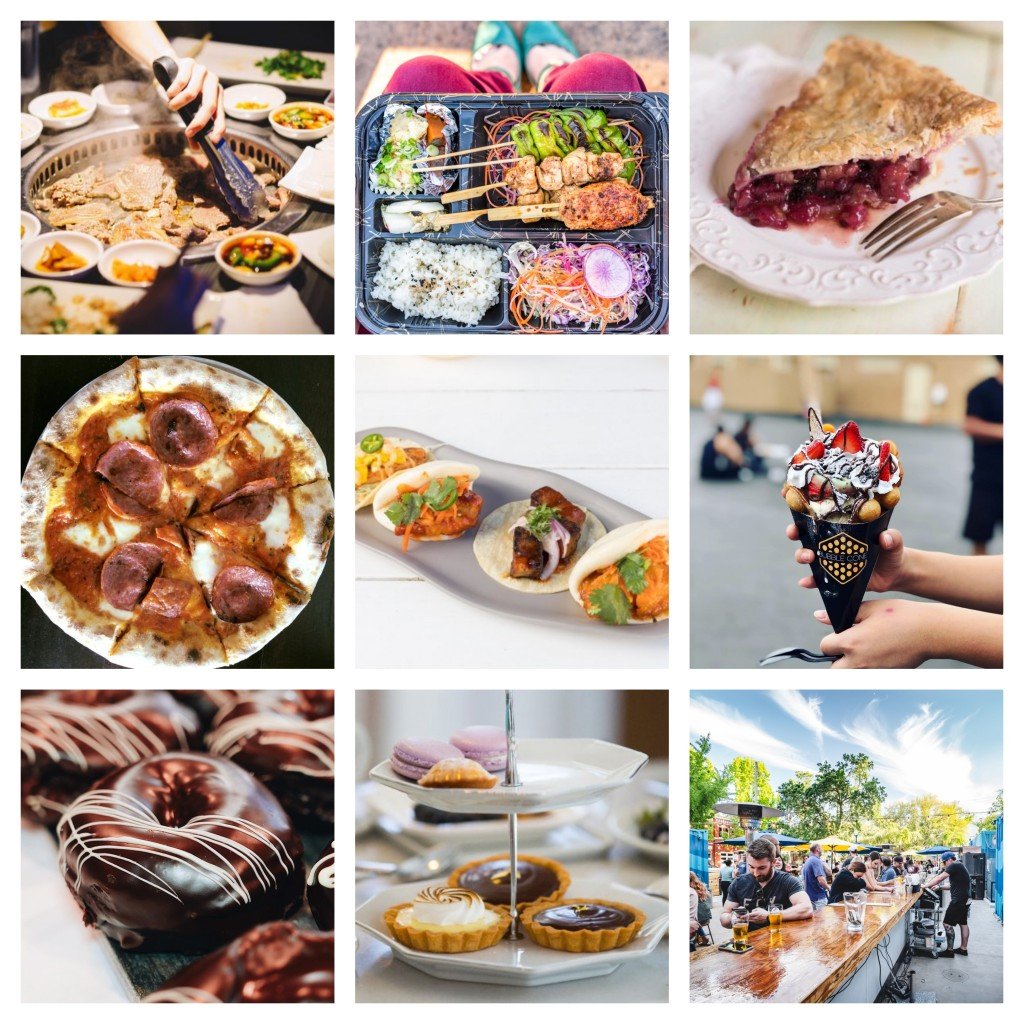 As the new year draws near, we'd like to reflect on all that 2018 has brought us—and when it came to edible news, our plates were very full. From the city's first-ever French fry festival to the long-anticipated opening of the hipster-hop doughnuterie Milk Money, here's a look back on Sactown's Year in Food.
JANUARY
After being closed since 2016, Estelle bakery & patisserie kicked off the year by opening its long-awaited Arden-Arcade location (which was followed by a second launch at Downtown Commons in the spring). Later that month Sactown broke the news that Allora, a seafood-forward Italian bistro from the owners of Woodlake Tavern and Uptown Pizza Kitchen, would be taking up residency in a former East Sacramento flower shop.
FEBRUARY
Arden Fair announced it would soon be firing up the grill for Gen Korean BBQ, a popular SoCal chain, as well as whipping up cold treats at a new Mexican dessert shop, Fruit-a-land. Then we dug into the new trend of plant-based burgers, which were beginning to pop up at local eateries like Wildwood Kitchen & Bar and Federalist Public House. And for readers looking to go undercover, Sactown spilled the green beans (and the marinated ravioli and cream puffs) on over 20 secret off-the-menu dishes around town in its Kitchen Confidential feature.
MARCH
In March, carb-ivores welcomed the announcement of the inaugural Sac Fry Fest. Later that month, gumbo gobblers rejoiced upon hearing that Celestin's has reopened following a seven-year hiatus and Mexican food lovers reveled in Mas Taco Bar's R Street debut.
APRIL
Broadway beckoned for Real Pie Company, which opened along the corridor after a decade-long break. Sactown also announced the development of Market Club at the Mill, a new food hall and market concept set to open on Broadway in 2019. And Creamy's by Cayla Jordan brought mini cheesecakes to R Street.
MAY
After 19 years on Folsom Boulevard, Hoppy Brewing Company revealed that it would be moving to two new locations, one in Old Sacramento (which opened in October) and one off Broadway. Plus, Solomon's Deli, named in honor of Tower Records founder Russ Solomon, opened its first location in Davis (its downtown outpost on K Street is expected to open in early 2019).
JUNE
We got the scoop on Takata-Ya, a new sushi eatery with Hawaiian flair, which took over the former Amaro location on R Street. Plus, The Bank food hall added bao burgers and lobster rolls to its list of planned offerings; Track 7 Brewing Co. announced its first-ever restaurant, The Other Side; and Brü Co. taproom opened its doors downtown.
JULY
As the summer heated up, we spread the word on 11 of the region's newest breweries where you could knock back a cold one. Plus, we found out that a gluten-free cider taphouse and eatery will soon open in midtown.
AUGUST
Announcements abounded in August: the arrival of Tea Bar & Fusion Cafe at The Sofia; the first details of chef Oliver Ridgeway's Capitol Mall eatery Camden Spit & Larder; the launch of pizza joints Boulevard 41 in El Dorado Hills and La Crosta Pizza Bar in West Sacramento; the opening of Ruhstaller's underground taproom at The Hardin; and news of an upcoming dog-park-slash-brewpub called Mutts & Mugs.
SEPTEMBER
We broke news of artisan sweets shop Andy's Candy Apothecary opening up a DoCo pop-up location in time to offer its artisan truffles and sour gummy candies to holiday shoppers. Plus, Sactown caught up with two UC Davis alums who developed Vite Ramen, a healthy instant ramen that packs 25 percent of a person's daily essential vitamins and minerals into one meal.
OCTOBER
The start of Kings season brought a new menu of locally sourced eats and treats from Golden 1 Center. Meanwhile, the Ice Blocks' "hipster-hop" doughnut shop Milk Money offered up hearty brioche pastries with pop-culture-inspired names like the "Run PVC" and "Clockwork Orange," while Drake's at The Barn in West Sacramento and New Glory Brewing in Granite Bay launched, both serving handmade pizzas and craft brews.
NOVEMBER
There was a lot to be thankful for this month, with the arrival of Bubble Cone, the mobile food truck serving up a popular Asian street dessert, and Sippin' Santa, the pop-up bar that opened at The Jungle Bird, serving up Christmas-themed tiki drinks. K Street got another shot in the arm with the opening of Tiger, the bi-level restaurant & bar serving up New American dishes and craft cocktails on dim-sum-style carts.
DECEMBER
The year ended as delicious as it started, with the announcement of Kizuna Bento from the owners of buzzworthy Binchoyaki, an update from Kru chef-owner Billy Ngo that his hotly awaited basement ramen bar, Kodaiko, is set to open in February, and the news that The Good Scoop is expanding.
Season's readings and eatings, everybody!
Need a New Year's resolution? Bookmark Sactownmag.com and follow us on Facebook, Twitter and Instagram so you never miss a headline!