Scot Pollard Q&A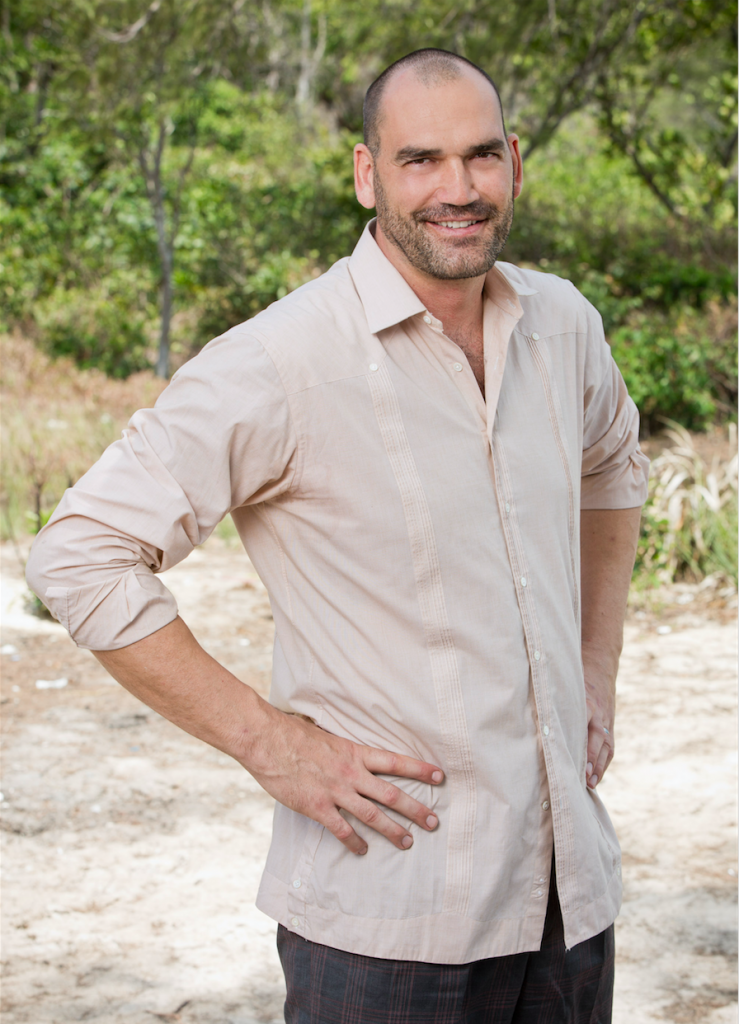 Former Sacramento Kings center
Scot Pollard
, known for his eccentric hairstyles and physical intensity on the court that earned him the nickname "Samurai Scot," spent the spring of 2015 in Cambodia competing on the 32nd season of CBS' hit reality show
Survivor
, which premieres Feb. 17. The ex-NBA star talks about his quest to be the sole survivor, his competitive advantage, the new arena, and if Sacramento will see the return of this King someday.
How did you end up on Survivor? Were you a fan of the show?
They reached out through my website and said, "Are you interested?" I said, "Absolutely. Are you kidding me?" I wouldn't say I'm a die-hard [fan of the series], but there are a lot of reality TV shows out there that are just awful and Survivor is the best. It's the granddaddy of them all, so it was an honor to be a part of it. It's a pretty cool once-in-a-lifetime opportunity. And who doesn't want to win a million dollars? I don't care how much money you have. A million dollars is really cool.
Your season takes place in Cambodia. Did you know about the location before you signed on?
No. You check in at the airport and they literally don't tell you anything. You have to look at your ticket when you get on the plane. That's about it. They take your phone away and you don't know what's going on in the outside world. If people think when the cameras aren't rolling you get a phone and you can call home, they're wrong. There is absolutely zero contact. It's a long time to be away from your kids with no contact.
Did you have a strategy going into the game?
I paid particularly close [attention] when there was an athlete on the show in seasons past—how they played and what ultimately did them in. I took a lot of notes on [former baseball star] Jeff Kent and the basketball player Cliff Robinson. Jeff tried to act like nobody would know who he was and that he was [just] a motorcycle dealer in Texas. I knew I couldn't pull that off because of my size, my tattoos and career. So I was honest going in that I was an NBA player. My strategy was to have somebody I could trust fight my battles for me socially.
What about the physical challenges?
Being an athlete all of my life, I felt going into the game that my ability to withstand deprivation would be one of my assets. I felt like that would be something that would help me. Being a guy who was in the playoffs 10 of his 11 years in the NBA, I'd always been part of good teams, and I know what it takes to win. So if there was a challenge, I was absolutely going to make my team win.
Show creator Mark Burnett has said that your season was particularly tough, with factors like extreme humidity, and had multiple medical evacuations. What was it like from your perspective?
I have to say, there's the weather and things that you can't control, and then you've got Jeff [Probst, host of Survivor] going, "Hey, by the way, this is happening." A lot of times we contestants were going, "Whoa, dude. You realize we're living on bamboo?"
What do you hope fans see during your appearance on the show?
Well, I don't know how the editing is going to shake down. The game lasts 39 days and there are cameras on you all the time, so I'm curious myself. What I hope people see, especially fans in Sacramento, is a different side of Scot. A lot of people think I'm a wacky, crazy guy who does all these weird things with his hair. I hope as people watch the show they see a different side of me because I am a father. [Pollard has three children: Lolli, 17, Tallula, 13, and Ozzy, 8. He and his wife, Dawn, are expecting a baby boy in May.] I am a husband. I am all about my family.
Speaking of your fans in Sacramento, you played with the Kings for five memorable seasons from 1998 to 2003. You now live in Indiana, but do you still come back here often?
The last time I was there, I was in a Sacramento Kings golf tournament [which took place at Del Paso Country Club last September] and got to see a bunch of the old gang from my days with the Kings as well as before and after. That was really great to see all those guys and take a picture with Doug Christie, Mike Bibby, Bobby Jackson, Vlade [Divac] and Peja [Stojakovic] and tell the old stories, laugh and make fun of each other. It's just proof positive how special those five seasons I was with the Kings were. It's wonderful to catch up with those guys and it truly does make you miss the old days.
Were you following Sacramento's fight to keep the Kings and build a new downtown arena over the past few years?
Oh, absolutely. In fact, before the Vivek [Ranadivé] group ended up buying the Kings, I was in talks with [another] group that was going to bid on it.
I went to the "Here We Stay" rally [in May 2013] down at Cesar Chavez park. I was so excited. I was there on stage with Vivek and Chris Webber, so I've been a part of what's going on now and in the past. It's been a road that hasn't been perfect for the Kings or the city, but I think it's going to end up being something that makes Sacramento a destination.
Definitely. Did you get to see the Golden 1 Center while you were here?
My wife and I took a tour while I was out there in September. It's amazing how fast it's going up and the amount of technology that will be going into it. It's a really cool-looking building on top of that. Not all the arenas end up looking cool. I got to sign the beam that's going to be the last support beam that goes in, [along] with a lot of [other] Kings players. That's really cool. I feel very honored and lucky to be part of the future of Sacramento. If I was to gamble on whether [or not] I'll be an employee of the Kings organization in the next five years, I would bet on that.
Will you be at the arena on opening night?
I'm planning on it. When I was [in Sacramento] for the golf tournament, people reacted to me like I was still on the team, and I haven't put a Sacramento Kings jersey on for over a decade. It's humbling. It's truly a special place out there.