Selland's on Broadway to open this spring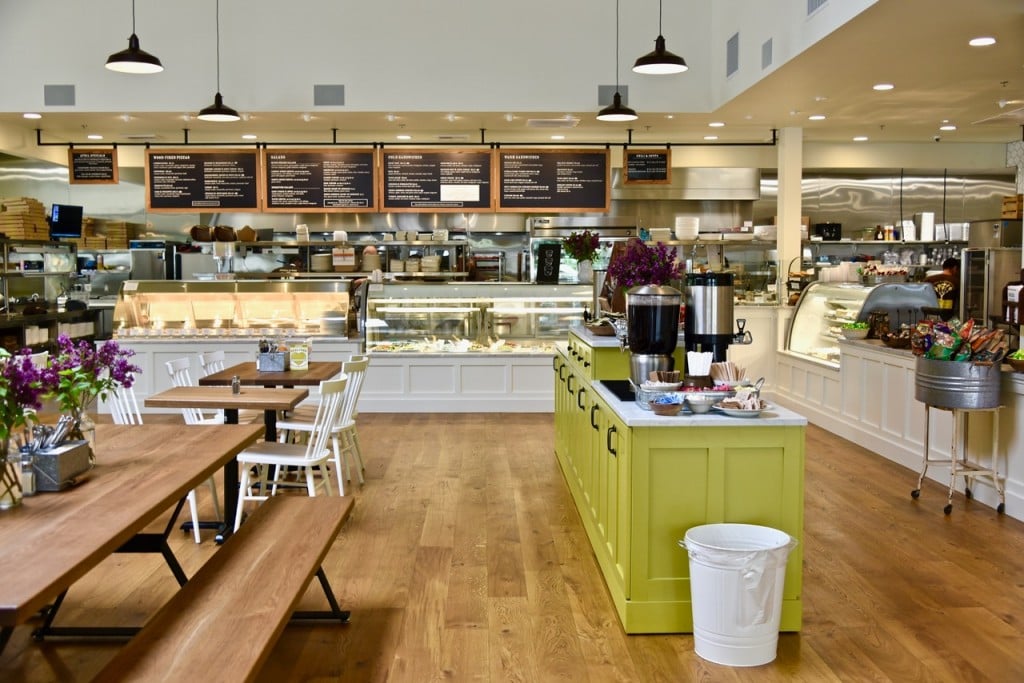 Update: Selland's Market-Café on Broadway opened Friday, April 28, offering its traditional lineup of wood-fired pizzas, sandwiches and desserts. Selland's updated its menu in March with over 30 new items, and those are featured at the new location, including a spinach and artichoke pizza, a sandwich with roast beef marinated in garlic-parsley vinaigrette and a spicy Moroccan chicken burger.
If you work or live near downtown Sacramento and find yourself craving a cupcake from Selland's bakery, your treat will soon be just a quick walk, drive or bike ride away.
About a year after announcing he would be opening a Selland's Market-Café along the Broadway corridor, local restaurateur Randall Selland says he is shooting for a March 2017 opening for this latest venture.
Selland's on Broadway will become the company's third cafe; its flagship spot in East Sacramento opened in 2001 and its El Dorado Hills outpost launched in 2012.
"The best thing about the new location is that it's like a bulls-eye for the region," says Josh Nelson, CFO of Selland Family Restaurants. At 9th and Broadway across from Old City Cemetery and just blocks from freeway access in all directions, the new cafe will not only cater to the downtown core, but will also serve nearby neighborhoods like Land Park and Curtis Park.
Nelson says the menu at the Broadway Selland's Market-Café will be filled with the local chain's brunch, lunch, dinner and dessert classics with a farm-to-fork approach, bolstered by its proximity to the weekly Central Farmers' Market (a favorite of Randall Selland's). Customers can expect classics like sandwiches, wood-fired pizza and eggs Benedict, but Nelson also revealed the company would be rolling out significant menu changes across the three cafe locations to coincide with the opening of the new Broadway spot.
The 7,600-square-foot building, once the site of a Safeway built in the late 1950s, has a distinct mid-century modern exterior, and is larger than Selland's other two cafe locations, with a spacious patio that will fit 100 seats and ample parking out front.
Tamera Baker, Randall Selland's daughter, designed the interior space and Nelson hinted that its look will be a nod to the mid-century farmhouses that once dotted Land Park.
Nelson says renovations on the location also include an overhaul of the site's former "large sea of pavement" to create a grove of 30 olive trees, as well as the development of new pedestrian walkways, bike paths and bike parking—creating a more accessible, attractive atmosphere for Selland's patrons and those who will frequent the new taproom by West Sacramento-based Bike Dog Brewing Co. slated to move in next door.
Stay tuned to Sactownmag.com for more updates in the future.
915 Broadway. sellands.com
You Might Also Like
Mother's popular chef's tasting menu makes a comeback
Pushkin's Bakery owners open new restaurant in midtown
Chando's Tacos to open new downtown cantina