Show our healthcare workers some love with a caring cup of coffee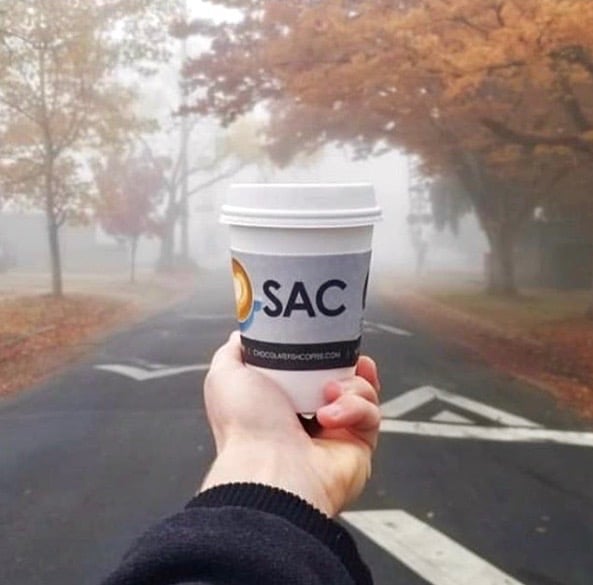 In the days of COVID-19, no one needs (or deserves) a morning or afternoon fix more than the healthcare workers on the frontlines of the pandemic. Thanks to a grassroots coffee-and-sympathy movement, you can buy a well-earned dose of caffeine for the region's doctors and nurses. And with Gov. Gavin Newsom recently calling on "thousands and thousands" of retired and soon-to-graduate healthcare workers to quickly join (or re-join) the workforce, the volume of java needed, even at the local level, just reached bottomless.
Pachamama Coffee Cooperative was the first local cafe to organize such an effort after noticing that more doctors and nurses than usual were filing into its East Sacramento location, just a two-minute walk away from Mercy General Hospital. The roastery is accepting donations for self-serve coffee travelers—$25 serves 12 people and $80 serves 48—to distribute to regional healthcare professionals. Since March 20, Pachamama has delivered over 30 of these dispensers to hospitals like Sutter Medical Center and Kaiser Permanente Medical Center in Roseville.
Chocolate Fish Coffee Roasters has also filtered in, so to speak, asking for donations of $3.50 (the cost of a single cup) or $55 (coffee for 20 people). "The healthcare workers I've talked to feel isolated, like no one's thinking about them," says co-owner Edie Baker, who was a nurse at Mercy General and Sutter Davis before she and her husband Andy opened their first cafe in 2008. "I want to give the public a way to recognize how hard they've been working."
It's a win-win situation: donations provide fuel for her former colleagues and keep her baristas manning the coffee bar. Like Pachamama, Chocolate Fish remains open for walk-ins, but with limited hours. Both businesses expect to distribute their coffee for as long as the health crisis continues, with plans to expand their reach to police and fire stations.
Temple Coffee Roasters also continues to keep the community caffeinated by staying open during the shelter-in-place mandate. Just this morning, the local coffee chain donated one hundred $5 gift cards to Mercy General, just a few blocks away from its new East Sacramento cafe, a donation expected to repeat monthly.
"We're trying to set an example for other local coffee places to help pay it forward," says Pachamama cafe director Cruz Conrad. "I really hope others follow our lead."
And on the national coffee chain front, Starbucks outposts near UC Davis Medical Center (5300 Folsom Blvd.) and Sutter General Hospital (2701 N St.) are offering free tall-size coffees to all healthcare workers through May 3.
Pachamama Coffee Cooperative is accepting donations through their Venmo @PachamamaCoffee. Chocolate Fish Coffee Roasters in accepting donations at chocolatefishcoffee.com.
You Might Also Like
Is takeout safe? A UC Davis virologist shares how to stay healthy and support local restaurants