Six must-visit spots to hit in Apple Hill this fall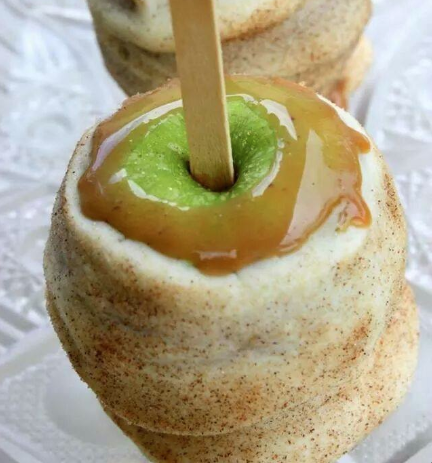 With 50 farms and ranches that call Apple Hill home, it can be hard to know which ones to hit. Here's the lowdown on six of our hilltop favorites.
Rainbow Orchards
The aroma of hot apple cider donuts greets hundreds of visitors every year as they enter the colorfully painted farmhouse of Rainbow Orchards. The addictive fried cakes are served hot and made to order using cider pressed on-site from the farm's own apples and sprinkled with granulated sugar. If you're looking for baked goodness, try the Pink Lady apple pie, a twist on the traditional holiday dessert made with sweety Pink Lady apples (instead of the usual tart Granny Smith) or the new nectarine pie. 8 a.m.-5 p.m. daily. 2569 Larsen Dr. Camino. 530-644-1594. rainboworchards.net
Grandpa's Cellar
At Grandpa's Cellar, surprise your taste buds with a pie made with apples and cinnamon Red Hots candies or freshly baked cookies made with butterscotch applesauce (also available as dough to take home) or indulge in classics like traditional apple pies and turnovers. And don't miss out on the tamales, which are filled with shredded chicken and mildly spicy California chilies, and are served during lunch hours. 10 a.m.-5 p.m. daily. Tamales served between 11 a.m.-4 p.m. 2360 Cable Rd. Camino. 530-644-2153. grandpascellar.com
Denver Dan's Apple Patch
Spend the afternoon wandering Denver Dan's orchards and pick from over 50 types of apples like the Northern Spy or classic Golden Delicious from the rows of trees. On weekdays, kids can satisfy their culinary curiosities with baking classes where they build personal 6-inch apple pies from scratch. (They'll also love seeing the hand-cranked apple-peeling machine at work.) Look for Denver Dan's signature jams in flavors like strawberry rhubarb and spicy tomato, or fresh syrups and glazes in peach jalapeno and pomegranate. 10 a.m.-5 p.m. daily. 4354 Bumble Bee Lane. Camino. 530-644-6881. denverdansapplepatch.com
Abel's Apple Acres
Go for the delicious apple buttermilk pie or the decadent apple pie caramel apple in which a Granny Smith apple is dipped in caramel, wrapped in pie dough and sprinkled with cinnamon. With so many pies, fudge flavors, fritters, strudels, cakes and donuts available, you may not be able to try everything in one trip, so check out Abel's wide selection of frozen premade desserts like apple strudels and dumplings or any of their pies (in flavors like pumpkin and apple) to bake at home later. 8:30 a.m.-5:30 p.m. daily. 2345 Carson Rd. Placerville. 530-626-0138. abelsappleacres.com
Mill View Ranch
Kids Town, Mill View Ranch's newest addition, features 18 buildings that make up a vintage farm town, including a school, sheriff's office, church and soda shop as well as playground favorites like swings and slides. While the tykes play, grown-ups can grab a bacon caramel apple donut—an apple cider donut topped with caramel frosting and pieces of bacon. 7:30 a.m.-5 p.m. daily. 2740 Cable Rd. Camino. 530-622-6885. millviewranch.com
Kids, Inc.
Visit the nature trail and farm as a family any day of the week or enroll your kids in the weekend Junior Farmers tour ($4), which guides them through the entire property. Visit the bakery to try Kids, Inc.'s famous "Walkin' Pie," a personal-size apple pie made for eating on the move, or one of its fruit empanadas in flavors like blackberry or apple. 9 a.m.-5 p.m. Daily. 3205 North Canyon Rd. Camino. 530-622-0184. kidsincapples.com
You Might Also Like:
Six big ways for little ones to celebrate Halloween
A new series of tours takes visitors behind the scenes of wineries and breweries in Placer County
Eight haunted attractions scare up some fun this Halloween season