Soak up the suds this summer at 11 new Sacramento breweries and taprooms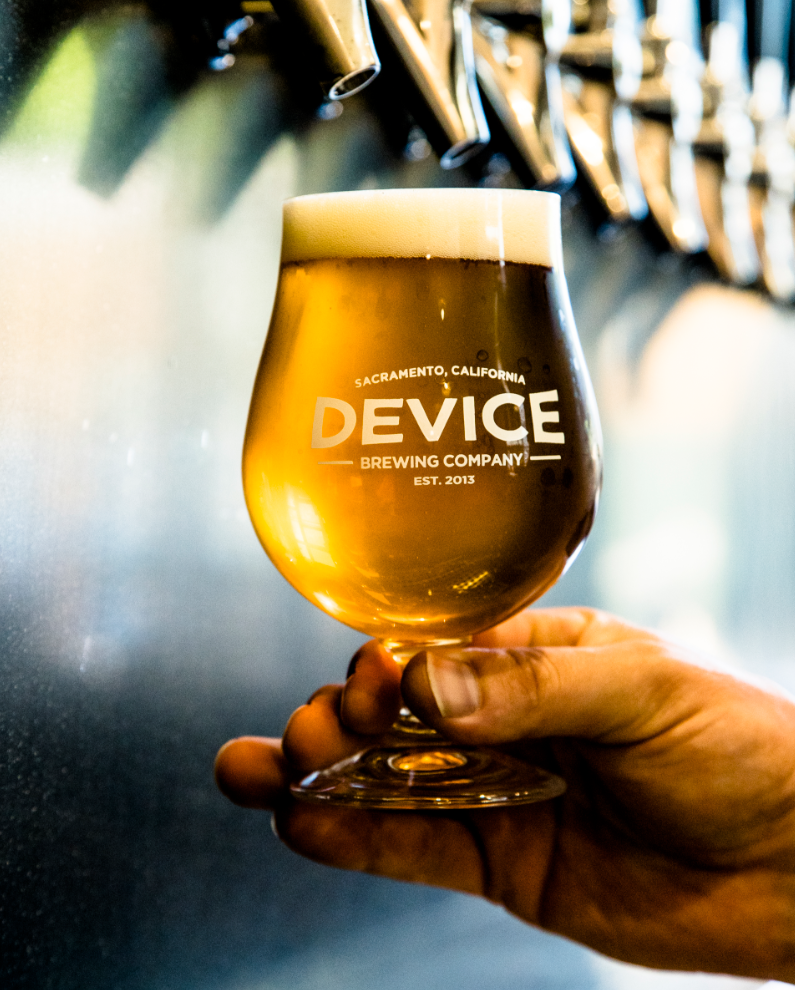 Call it the Great Beer Boom of 2018. With 60-plus regional breweries already on tap, one might imagine the suds scene is topping off these days. Not by a long shot. To wit, we present nearly a dozen newly opened and soon-to-debut beer-focused spots where local lager lovers, doppelbock devotees and ale aficionados can grab a cold one.
Alaro Craft Brewery
This brewhouse opened in the former Rubicon Brewing Company space in midtown on June 30. With a moniker that recalls the Spanish heritage of co-owners Annette and Ray Ballestero's surname, Alaro features a rotating lineup of seven beers from head brewer Chris Keeton, some of which boast names with a Spanish flair, like the La Luna oat stout with notes of coffee and the Avenida San Diego IPA with hints of melon, pineapple and citrus. The food menu also boasts a Spanish bent, with gambas ai aijillo (garlic shrimp), the spud-filled papas bravas and clams with chorizo. 2004 Capitol Ave. 916-436-7711. alarobrewing.com
Brü Co.
This 1,900-square-foot taproom and restaurant will launch a soft opening above K Street's Coin-Op Game Room within the next week or so and will feature more than 20 beers and ciders on tap, including those from local breweries like Elk Grove's Flatland and El Dorado Hills' Mraz, as well as out-of-towners like Bakersfield's Dionysus and Oxnard's Casa Agria Specialty Ales. The owners of Brü Co.—a collective of two husband-wife teams, Justin and Jennifer MacClanahan and Ryan and Sandy Melching—have tapped chef Chris Manning, formerly of Auburn Alehouse, to whip up a menu of New American-style fare like paninis and charcuterie plates to serve downtown's on-the-go lunch crowds. 902 K St. facebook.com/brucotaproom
Burgers & Brewhouse
The team behind the locally based Burgers & Brew opened this J Street spot on June 24. It's the first location to brew beers on site, and it will also brew for its sister locations in Davis and West Sacramento. Hop heads can choose from more than 60 varieties, including house-brewed specialties Lazy Boy IPA, Doggie German pilsner and Frisky blonde ale, as well as guest taps like Duchesse De Bourgogne Belgian red ale. Quell your hunger pangs with one of the menu's 20 eclectic burger options—from the bacon fusion to the smoked tofu—and head up to the rooftop bar to get above it all. 1616 J St. 916-492-2850. burgersbrew.com
Burning Barrel Brewing Company
This Rancho Cordova brewery opened July 19 (with a grand opening scheduled for tomorrow, July 28, featuring live music and Asian-style skewers and street foods from the Slightly Skewed food truck) in the newly formed Barrel District, a brewery- and distillery-heavy area off Highway 50, where folks can hop from breweries like Claimstake and Ol' Republic to distilleries like Gold River, and even the soon-to-open Strad Meadery. Duncan Alexander, who co-owns Burning Barrel with his dad Jack and head brewer Jason Williams (formerly of New Glory) says they plan to change up the offerings on tap frequently, with options ranging from Today's Disaster double IPA to Noice Aus! single IPA and the aptly named Blondie blonde ale. 11210 Sun Center Dr. Rancho Cordova. 916-990-3520. burningbarrelbrewco.com
Device Brewing Company
This Sacramento-based brewing company launched its second location at R Street's nascent Ice Blocks complex on June 9 (its original location is off Power Inn Road and it will be opening in the Pocket/Greenhaven area soon). Specializing in West Coast-style beers, Device's midtown locale features 12 craft brews on tap, such as the popular Curious Haze IPA and Pincushion pilsner, as well as other seasonal options like the crisp, summery Made in Sac IPA. Once the neighboring restaurant Beast & Bounty opens next week, Device fans will be able to order from its abbreviated menu of small bites. 1610 R St. 916-737-2739. devicebrewing.com
Drake's Brewing Co.
You'll soon be able to partake in a pint while soaking in riverside views when this San Leandro-based brewery opens its first regional locale at the Barn in West Sacramento in August. The indoor-outdoor taproom and restaurant will boast 25 of Drake's signature beers on draft, including IPAs like Denogginizer, War Pigeon, Hopocalypse and Foraging Raccoon, as well as a food menu of wood-fired pizzas and other bar bites. The location will also host live music events at its three stages around the facility. 985 Riverfront St. West Sacramento. 510-568-2739. drinkdrakes.com
Golden Road Brewing Company
This L.A.-based brewer owned by Anheuser-Busch occupies the site of a longtime laundromat at the corner of 19th and L in midtown, which now features an 8,000-square-foot beer garden surrounded by electric blue shipping containers. Golden Road's 10 tap handles offer up a selection ranging from GRB blonde ale to the vanilla-infused Cupid's Cup porter. Not a beer lover? Cider and wine are also on offer, as well as a selection of tacos stuffed with everything from IPA-battered zucchini to duck confit and bacon-braised cabbage. 1830 L St. 916-382-9445. goldenroad.la/sacramentopub
​
Hoppy's Railyard Kitchen & Hopgarden
Loyal fans of Hoppy Brewing Company, which vacated its longtime home on Folsom Boulevard in February, will soon be descending on Old Sacramento, where Hoppy's Railyard Kitchen & Hopgarden will open in the former Ten22 spot any day now. Featuring farm-to-fork fare on a menu crafted by chef Kent Souza, formerly of Roxy Restaurant & Bar, Hoppy will also serve up its tried-and-true brews like the Golden Nugget cream ale, Hoppy Face amber ale and Total Eclipse black ale. Founder Troy Paski also plans to offer a lineup of wine and ciders sourced from local breweries and wineries. 1022 Second St. 916-451-4677. hoppy.com
Ol' Republic Brewing
This Nevada City institution opened its second location in Rancho Cordova's Barrel District on May 11, focusing on traditional Central European lagers and pilsners, such as the award-winning Dead Canary lager and the herbaceous When Pluto Was a Planet pilsner. Ol' Republic's 13 tap handles, which rotate weekly, will showcase other varieties like the Clouds of Jupiter IPA with hints of tropical fruits and the Resolute stout with earthy notes of chocolate and raisin. Head to the brewery on Wednesday nights for some brain food via weekly trivia, and some real food from the local World Fare food truck, which slings global-themed goodies like Puerto Rican pulled pork sliders and a Thai noodle salad. 11151 Trade Center Blvd. Rancho Cordova. 916-215-8702. olrepublicbrewery.com/ranchocordova
​
Ruhstaller
This fixture of the Sacramento brewing community, which closed its previous downtown taproom last year, will open its new location a stone's throw away at the 700 block of K Street any day now. Owner J.E. Paino plans to use hops grown at farms in the Central Valley, including Ruhstaller's own 1-acre Dixon property, to produce popular brews like the Dr. Ru double IPA and the refreshing blackberry ale. Ruhstaller's rustic basement taproom will be the first of more than a dozen restaurants and retail outlets—including Solomon's Delicatessen next door—to open on the block. 726 K St. 530-601-8340. ruhstallerbeer.com
Urban Roots Brewing & Smokehouse
Open since May 19, downtown's Urban Roots Brewing & Smokehouse emits those #neighborhoodvibes with its comfort-food menu of smoked meats—think brisket, turkey and house-made sausage—and Southern sides, as well as its ever-changing lineup of brews, poured from the bar's 48 taps. Head brewer Peter Hoey, who co-owns Urban Roots with Rob Archie of Curtis Park's Pangaea Bier Cafe, is constantly shaking up the offerings, and his Like Riding a Bike IPA and Bier de Roots petit saison both medaled at this year's California State Fair. 1322 V St. 916-706-3741. urbanrootsbrewing.com
You Might Also Like
Downtown Sacramento Partnership announces 2018 Calling All Dreamers finalists
The hotly anticipated restaurant Beast & Bounty to open soon at the Ice Blocks
Bao burgers and lobster rolls join the menu lineup at new downtown food hall
SaveSave