South restaurant announces new location and fall opening in Southside Park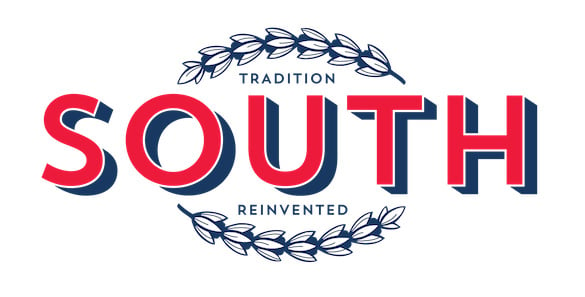 The owners of South, a contemporary Southern cuisine restaurant originally scheduled to open last year, are planning a late September opening in the up-and-coming neighborhood around Southside Park.
Husband and wife team Ian and N'Gina Kavookjian, who previously owned Eight American Bistro in Granite Bay, say they'll open South at 11th and T streets, in the former location of Chinese grocery store Cheung Hing Company, which closed in 2012. They intend to start renovations on the 1,500-square-foot space in August.
The news follows the Kavookjians' attempt to open South five blocks away at the former location of the historic Paris French Bakery. Complications with city permits and renovations pushed the project back and recently spawned an Indiegogo crowdfunding campaign that raised nearly $5,600 (those funds will now be used toward the new space).
"We've gotten so much love from the people who live in this community, and it was heartbreaking to think of [opening South] anywhere else," N'Gina Kavookjian says. "The opportunity to move into this new space means we still get to keep our promises to the people who have patiently waited for us to open."
Chef Michael Wright, a Woodland native who got his culinary start at downtown Sacramento's Sheraton Grand, will helm South's kitchen. Wright's cuisine has also been featured at pop-up dinners and events like the Good Street Food + Design Market.
With the tagline "tradition reinvented," the restaurant's menu will be split into "old school" and "new school" eats. Look for traditional items like the signature fried chicken (N'Gina's mother's recipe; it's seasoned inside and outside) and a crispy fried tiger shrimp po' boy.
Fun twists on Southern staples will include Carolina rice balls (a twist on arancini) and a crispy pork belly salad with fried egg and a pepper jelly vinaigrette.
N'Gina Kavookjian also revealed that the restaurant will do a simple beverage menu of beer and wine (along with housemade nonalcoholic options like lemonade and sweet tea) until the restaurant can open a full bar with Southern-style cocktails, likely by next year. By next summer, they also hope to open a patio in front of the restaurant.
"Our biggest goal right now is just to get open," Kavookjian says. "The motto that has kept us going is: 'We just want to fry chicken.'"
For opening updates, follow South on Facebook.
2005 11th St. weheartfriedchicken.com