Spin City
Around the world, cities are dressing up their skylines and energizing downtowns and waterfronts with shiny new observation wheels. This is one idea that Sacramento should take out for a spin.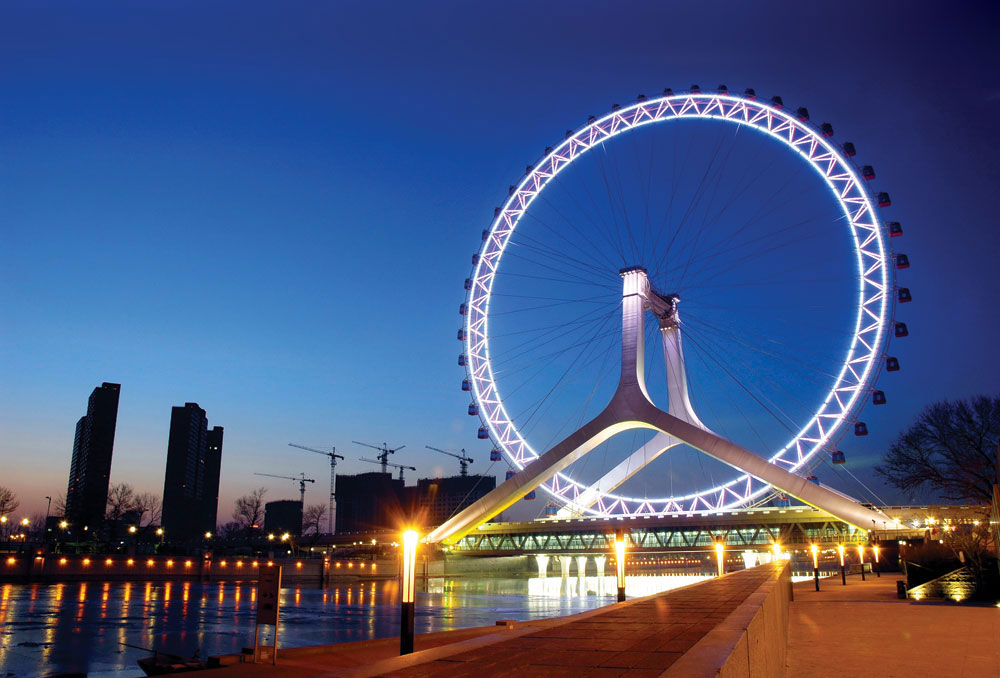 The Idea
It's late summer and the California State Fair just ended, and with it our few precious weeks of jaw-dropping views from the only public venue in town where locals and tourists alike could soak in sweeping vistas of the city and the distant mountains. So let's grab a hold of our own wheel of destiny and build a permanent Ferris wheel—or observation wheel, as the new urban versions are being called these days—downtown or on the waterfront.
The 443-foot-high London Eye kicked off the modern-day wheel craze in 2000. Seattle opened its "Great Wheel" in June of last year on its waterfront. Las Vegas has jumped in, too, with two observation wheels now under construction. And New York is planning the world's tallest, at 625 feet, to open on Staten Island in 2016.
So why these wheels? In Sacramento, they make sense for several reasons. One is that we don't have an observation deck or high-rise restaurant like most major cities. Also, like other wheels, if ours is brightly lit at night, it would give our skyline a striking aesthetic boost. But the most critical reason is to give downtown and/or the waterfront a serious injection of foot traffic. It could be part of the new Downtown Plaza and arena project, or it could anchor development at the railyards. Or, like the one in Tianjin, China, which is pictured below, it could be built atop a bridge (several new ones are planned for the Sacramento River).
The Players
A project like this should be left to developers who stand to benefit from both the revenue and the draw that such an attraction will create for surrounding retail ventures. The only way the city should get involved is if it partners with developers to build our wheel on top of one of the planned bridges.
The Bottom Line
While the biggest wheels can cost hundreds of millions of dollars (some have corporate partners, like British Airways, which originally sponsored the London Eye), Seattle's new 175-foot-high wheel cost about $20 million and has already proven a magnet for the waterfront. When it opened last year, it became the tallest on the West Coast (California's tallest is Mickey's Fun Wheel at Disneyland's California Adventure Park, at 150 feet). Here's our chance to boost the city's physical and cultural profile with the West Coast's tallest wheel. It's high time.