Street Art
Across the globe, cities are turning crosswalks into painted placemakers. Sacramento, it's time to walk this way.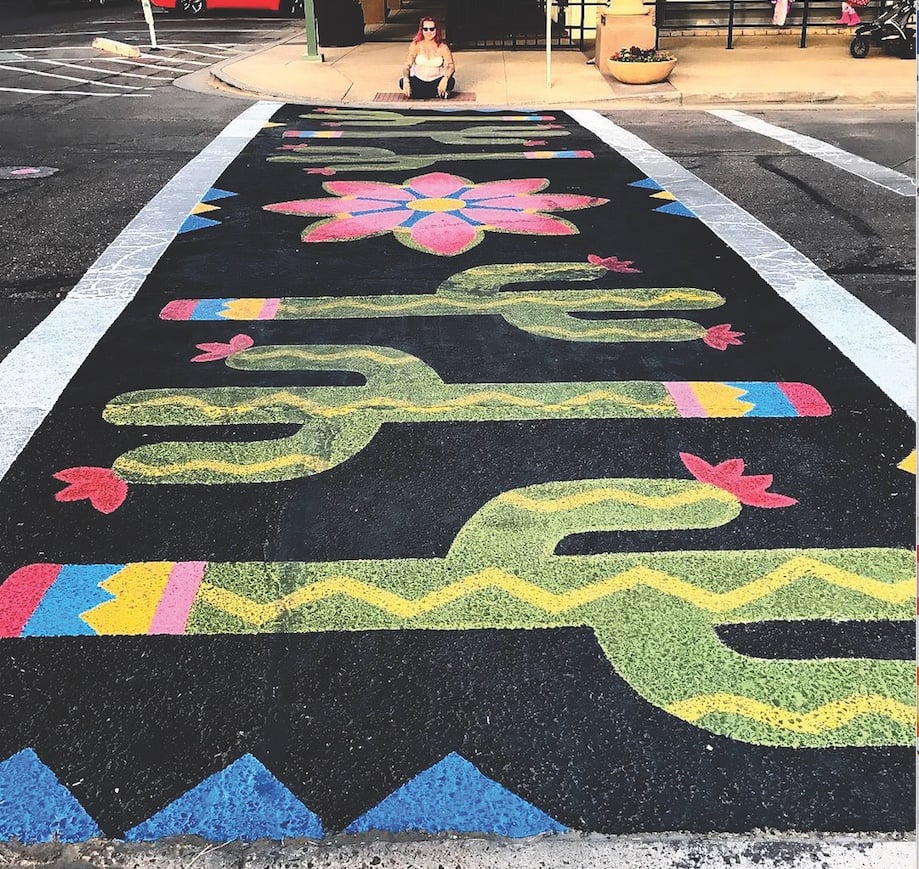 The Idea
Sacramento's nascent mural festival has brought more art to our buildings. Now it's time to bring it to our streets.
In many other cities, the humble crosswalk is fast becoming an opportunity for artistic expression. So far, Des Moines has created 14 new creative crosswalks in an effort to connect 87 works of public art. The Downtown Long Beach Alliance finished five stunning new crossings in April. Both Austin and Seattle now have official city-managed creative crosswalk programs. The Austin program's website says, "Special crosswalk paving treatments can break the visual monotony of the asphalt or concrete pavement and highlight crossings as an extension of the pedestrian realm."
Nearby, Modesto is one of several cities to convert crosswalk lines into giant piano keys. Other places have used oversized knives, spoons and forks to replace the customary painted white lines. (Who will create our first farm-to-fork crosswalk?) From Denver to Dallas, and from London to Lompoc, California, cities all around the world are creating dynamic works of art that bring their streets alive.
The Players
While some of these efforts are being led by their towns' city halls, others are run by neighborhood alliances or local arts councils. All are applicable here, but Sacramento's program might also be a natural extension for the Wide Open Walls mural festival. Perhaps it should be part of next year's incarnation or maybe it deserves its own separate event.
The Bottom Line
The cost of these pathways varies, but it generally falls in the $20,000 to $40,000 range, and the majority of these projects are funded by individuals and local businesses. Sacramento does have an existing creative crosswalk design, a subtle four-way rainbow pattern at 20th and K streets to signify LGBT pride at a cost of $32,000, which was raised through private donations. But we need many more. Seattle boasts 23 artful walkways, which had a price tag of about $25,000 each. One group in Atlanta raised $44,911 on GoFundMe for four temporary rainbow-colored crossings in 2015.
Sacramento's art scene is blowing up. Now it's time look down and get to work.