Summer 2018's Guide to Outdoor Movies Around Sacramento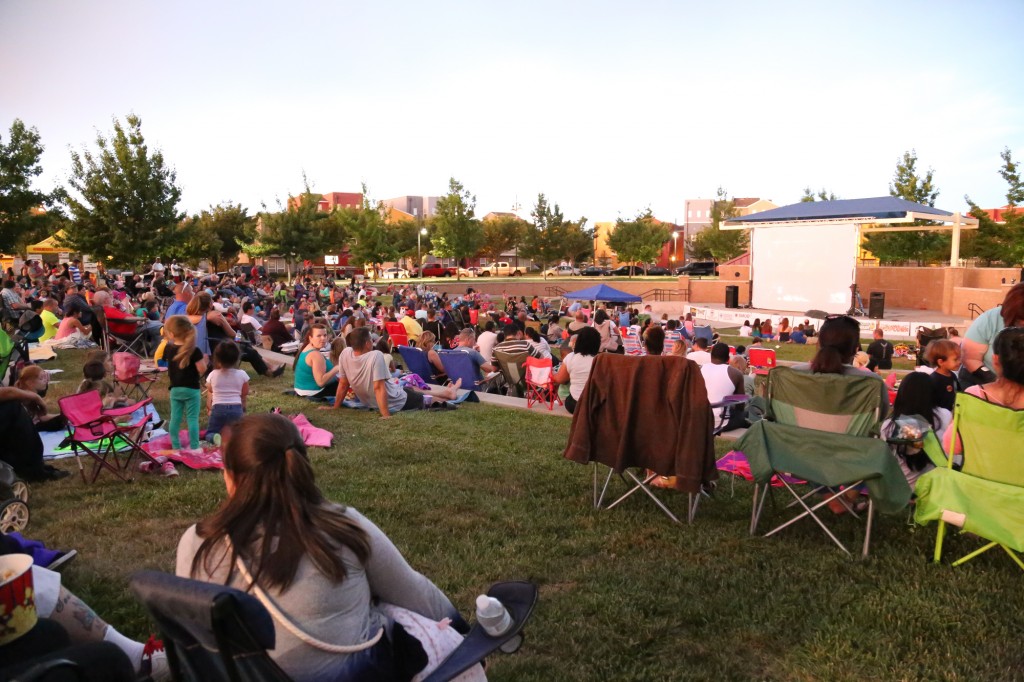 Hot summer days and cool summer nights in Sacramento mean watching movies under the stars. Here's a roundup of upcoming outdoor film screenings around the region, which will feature both recent hits like Coco and Star Wars: The Last Jedi and classics like Mamma Mia! and The Lion King.
Friday Moonlight Movies (Rancho Cordova)
At these Friday screenings, moviegoers can indulge in snacks from local makers like Art of Popcorn and Sweet Treats as they take in movies from Mamma Mia! to Mulan.
June 1 Coco
June 8 Mamma Mia!
June 15 Mulan
June 22 Fantastic Beasts and Where to Find Them
June 29 The Lion King
Free. 7:30 p.m. seating. Sundown screening. Village Green Park. 3141 Bridgeway Dr. 916-851-8700. cordovacouncil.org
Movies in the Park (Arden-Arcade)
Pro tip: If you want a prime viewing spot on the lawn, you'll want to head to Arden Park early on the following Fridays, as space tends to fill up quickly.
June 1 Jumanji: Welcome to the Jungle (at 8:30 p.m.)
Sept. 7 Star Wars: The Last Jedi (at 7:30 p.m.)
Free. Arden Park. 1000 La Sierra Dr. 916-483.6069. aprpd.org
Movies Off the Wall at Crocker Art Museum
The museum is hosting its first summer movie series in the courtyard with three comedy classics—The Princess Bride, Idiocracy and The Blues Brothers. Prior to the Thursday evening screenings, attendees can play trivia games hosted by the team from midtown's Comedy Spot or sip movie-inspired cocktails from the Crocker Cafe and nosh on tacos from its special Supper Shack booth.
June 7 The Princess Bride
July 5 Idiocracy
Aug. 2 The Blue Brothers
$12. 8:30 p.m. (doors open at 7 p.m.). Crocker Art Museum. 216 O St. 916-808-7000. crockerart.org
Movie in the Park (Roseville)
The Saturday screenings at the parks around Roseville will include bounce houses for the kids, as well as snacks like deep-fried risotto rice balls from Outlaw Cuisine Food Truck and snow cones from Rocklin's Snowie King. After the credits have rolled, the raffle winner will take home a DVD copy of that night's flick.
June 9 Despicable Me 3 (Woodbridge Park, 415 Sierra Blvd.)
June 23 The Lego Ninjago Movie (Santucci Park, 1831 Morningstar Dr.)
July 14 Wonder (Maidu Park, 1550 Maidu Dr.)
July 28 Paddington 2 (Buljan Park, 150 Hallissy Dr.)
Aug. 11 Coco (Wanish Park, 1351 Junction Blvd.)
Aug. 25 Cars 3 (Festersen Park, 2275 Village Green Dr.)
Free. 7:30 p.m. screening. Various locations. 916-248-4878. rcona.org
Free Outdoor Movie Nights at Sutter's Fort
The Midtown Association will host its free summer outdoor movie night series on select Saturdays at Sutter's Fort for the first time. The films, which will include recent blockbusters like Wonder Woman and La La Land, will be projected onto the blank white wall that faces the corner of 26th and L streets.
June 9 Wonder Woman
July 14 La La Land
Aug. 11 Clueless
Free. 8 p.m. screening. Sutter's Fort State Historic Park. 2701 L St. 916-442-1500. exploremidtown.org
Movies in the Park (Fair Oaks)
The Friday night movies won't start until sunset, but there will be plenty of pre-screening activities like dodgeball to keep the kiddos amused. Guests can also beat the heat with treats like ice cream and popsicles.
June 15 Coco
July 20 Wonder
Aug. 17 Paddington 2
Free. 7 p.m. Village Park. 4238 Main St. 916-966-1036. forpd.org
Natomas at Nite – Movies in the Park
This animated film series at North Natomas Regional Park, where attendees can pick up a free bag of popcorn at each Friday movie night, will present a quartet of movies. On Aug. 10, the park will host the Summer Sunset Party, which will include activities like a rock climbing wall and face painting, before a screening of Cars 3.
June 15 Leap!
June 29 Despicable Me 3
July 20 The Emoji Movie
August 10 Cars 3
Free. 7:30 p.m. screening. North Natomas Regional Park. 4989 Natomas Blvd. 916-808-7001. angeliqueashby.com
Family Movie Night (South Sacramento)
Under the theme of "Reading Takes You Everywhere," the Sacramento Public Library will host Friday screenings of movies that will transport you to a different place or time.The library will also raffle off books related to the films to help teach youngsters that great stories can be told on paper too.
June 22 Coco
July 13 Early Man
Aug. 24 A Wrinkle in Time
Free. 7:45 p.m. screening. Jose P. Rizal Community Center. 7320 Florin Mall Dr. 916-428-1171. southgaterecandpark.net
Screen on the Green (Natomas & River Park)
Grab the whole family and that gingham picnic blanket, and settle in with a bag of free popcorn as Sacramento Screen on the Green shows two of last year's biggest blockbusters, presented by Councilman Jeff Harris, on the following Saturdays.
July 28 Coco (Gardenland Park, 310 Bowman Ave.)
Aug. 25 Jumanji: Welcome to the Jungle (Glenn Hall Park, 5415 Sandburg Dr.)
Free. 8:15 p.m. screening. Various locations. 916-808-5240. sacscreenonthegreen.com
You Might Also Like
Third annual Le Dîner en Blanc to paint Sacramento white this October
​Hoppy Brewing Company to open two new locations this summer
Eat and shop your way through these 10 great farmers' markets around the region