Swiss light artist to project one-of-a-kind light artwork on the walls of Sutter's Fort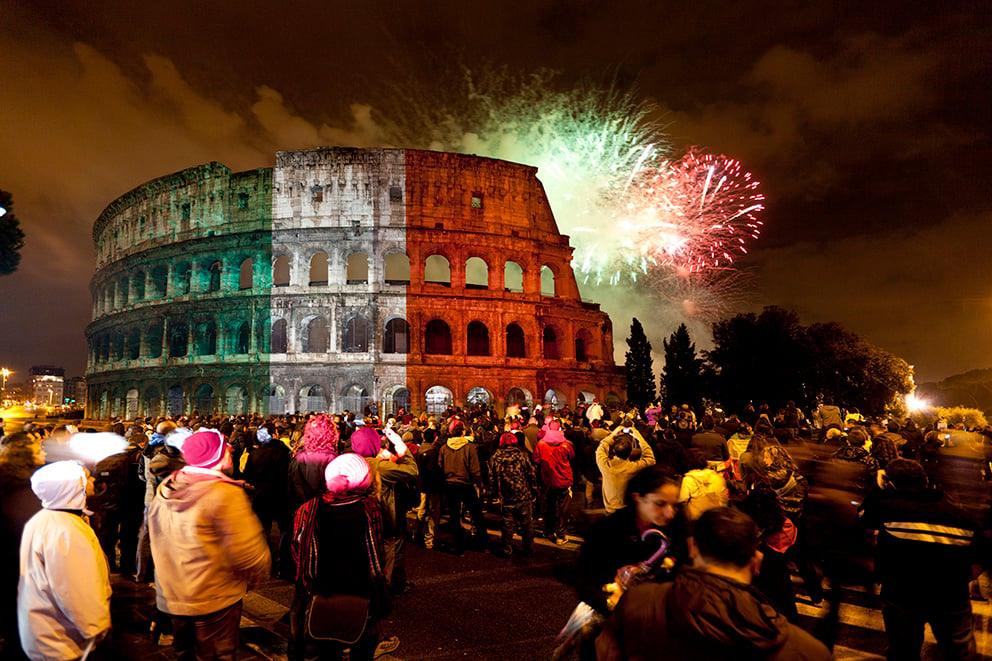 Let there be lights. Later this month, Sutter's Fort will be illuminated with a one-of-a-kind work created by renowned Swiss light artist Gerry Hofstetter.
On Oct. 25, Hofstetter, who has lit up landmarks like the Roman Colosseum, the pyramids of Egypt and the National Cathedral in Washington, D.C., will project a curated montage of more than 20 images—combining historic documents and photographs provided by California State Parks with his own contemporary artworks—on the exterior walls of midtown's Sutter's Fort State Historic Park.
The artist chose Sutter's Fort as the only California stop on his four-year, 50-state Light Art Grand Tour USA, during which he aims to travel to one historic site in each state to use as the backdrop for a completely unique light art work. All the sites also have a connection to the artist's home country; in this case, Sutter's Fort was chosen because the settlement was created by Swiss immigrant John Sutter in 1839.
Last year, as part of the tour, Hofstetter's projections included images of George Washington and his troops crossing the Delaware River at Pennsylvania's Washington Crossing Historic Park; the colors of the American and Swiss flags against the Naval aircraft carrier USS Yorktown in South Carolina; and images of aviation innovators Orville and Wilbur Wright on the Wright Brothers National Memorial in North Carolina.
The free light show will take place between 7 and 8 p.m., and is open to the public; attendees can set up chairs and blankets on the Fort's lawn near the corner of 28th and L streets to see the structure's walls bathed in lights.
"When you start looking at some of the iconic places that [Hofstetter] has illuminated, to have Sutter's Fort on the same stage as Mount Rushmore or the Roman Colosseum, it's just really exciting," says Linsey Fredenburg Humes, executive director of Friends of Sutter's Fort. "We just decided, you know what, this is a once-in-a-lifetime opportunity, and we want to go for it."
Free. Thurs. Oct. 25. 7-8 p.m. Sutter's Fort State Historic Park. 2701 L St. 916-445-4422. suttersfort.org
You Might Also Like
Staging Sacramento
Let There Be Lights
Elevating Art