Take Me to the River
With our new science center and planetarium finally breaking ground and connecting us with the stars, perhaps it's time to set our sights back down on Earth.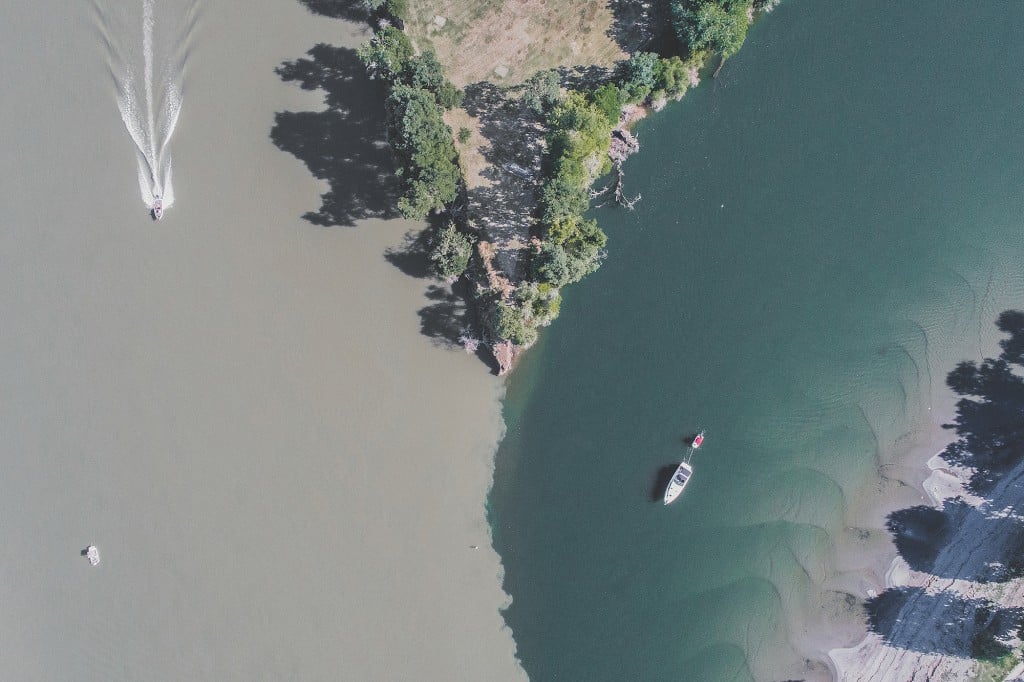 Sometimes, big ideas—no matter how brilliant—are simply too audacious to wrap our collective minds, muscles and money around.
In the annals of Sacramento city planning, there has been, in my opinion, no bigger, more ambitious, more game-changing urban design proposal in our region's history than Joe Genshlea's 2003 concept for a massive park near downtown that would rival San Francisco's Golden Gate Park, San Diego's Balboa Park or even New York's Central Park.
As envisioned by Genshlea, the 1,000-acre park, dubbed Gold Rush Park, would have replaced a tract of land that is currently inhabited by mostly industrial structures (nondescript state buildings, warehouses, etc.) to the south of the American River, and just north of the planned railyards development. It would have housed museums, performance spaces, an expanded zoo and a newly reimagined California State Fair.
While the idea caught the public's eye for a while, from roughly 2003 to 2006, the enormity of the challenge proved too burdensome for civic leaders to embrace. Prominent developers who owned property in the area vigorously opposed it, and the city's political leadership at the time offered only tepid lip service. After years of discussion, the proposal lost momentum from a lack of civic will.
But now, more than a decade later, comes another park concept that, while still ambitious, is eminently more achievable. This one has sprung from the mind of Harry Laswell, interim executive director of the Powerhouse Science Center, which recently broke ground on a brand-new $48 million facility on the banks of the Sacramento River.
When Laswell was poring over Google Earth maps of the land surrounding his planned museum, looking for future opportunities for expansion, it occurred to him that the string of budget motels and gas stations on nearby Jibboom Street was a waste of prime riverfront real estate. What if, he wondered, a new park filled with museums and other civic amenities occupied that space instead? It would extend from the 6.5-acre Robert T. Matsui Waterfront Park, adjacent to where the Powerhouse center will rise, up to the confluence of the American and Sacramento rivers. Fittingly, his working title for the area is Confluence Park.
Laswell, along with landscape architect Jeff Townsend, has already done some back-of-the-napkin brainstorming, calculating that the space would contain approximately 25 acres of parkland, a small fraction of Genshlea's Gold Rush Park idea, but large enough to open a key stretch of our waterfront to the public. (By comparison, Old Sacramento is 28 acres.)
Laswell envisions a green expanse with river access and other cultural amenities, like perhaps a sculpture garden, future expansion for the science center, or a new public home for the Center for Sacramento History. He and Townsend also imagine an elevated river lookout or observation tower to allow visitors to survey the rivers' confluence.
Of course, the desire to redevelop Jibboom Street didn't start with Laswell. Mayor Darrell Steinberg, for one, has floated the notion multiple times, as early as January 2017, in his State of Downtown address, although at the time, he imagined aloud the possibility of housing or a hotel there. Regardless of his specific vision for the space, he has repeatedly declared that the development of the waterfront is a major goal for him. In fact, in his inauguration address, he said, "We are a river city. Let us make greater access to and development of our riverfront one of our signature priorities over the next four years." So, in theory at least, Laswell's proposal already has some degree of political momentum.
With this particular swath of land that Laswell is focused on, however, there's far more at stake than simply adding a few acres of park space. While expanding our city's park space and connecting with our rivers make sense for obvious reasons—quality of life, chief among them—the fact that this specific property is adjacent to the confluence of our two rivers is, for me, one of the most compelling reasons to embrace this concept. After all, the confluence is arguably why we're all here today. It's why John Sutter settled on these shores in 1839. The Sacramento River gave the region its rich agricultural heritage and also made us a transportation hub, while the American River gave us gold in 1848.
If you've never witnessed the beauty of the brown silt-filled Sacramento mixing with the clear snowmelt of the American as it descends from the Sierra Nevadas, then you've missed one of Sacramento's hidden gems. Such aquatic phenomena are rare throughout the world, but we have one right here in our backyard. And yet today, practically the only way to celebrate that heritage and natural splendor is with a make-it-yourself waffle breakfast at the La Quinta Inn that currently overlooks it.
We can do better.
At the most recent State of Downtown in January, former Pittsburgh Mayor Tom Murphy spoke, and one of his primary messages was the critical importance of parks and waterfront access. Murphy touted the transformative power of such civic amenities in Chicago, Oklahoma City, Cincinnati and, yes, Pittsburgh. "When I was becoming mayor in 1994, we had less than a mile of access to our waterfront. We turned our backs on the river," he told the crowd. "We now have 30 miles. We have created a sense of place on our waterfront."
And while Murphy gets credit for expanding his city's access to its rivers, it was another Steel City mayor, Cornelius Scully, who was 80 years ahead of his time. During the Great Depression, the western tip of downtown abutted the confluence of the city's three rivers (technically, two rivers become one—the Ohio River), and was strewn with run-down factories and warehouses. Local leaders knew the city had a perception problem. So, in 1940, Mayor Scully announced plans to build the 36-acre Point State Park on that site, with much of the property acquired through eminent domain. Today, more than two million people visit that park annually, with some of the city's biggest events taking place there, like the 10-day Three Rivers Arts Festival every June.
The same civic opportunity lies ahead for us. We, too, can finally connect with our riverfront in a meaningful way. We, too, can tap into the natural wonder that is the confluence.
Of course, a project like this will require considerable resources, but cities around the country—like those Mayor Murphy cited—have undertaken similar efforts, and those can serve as blueprints for us. There are also groups like the City Parks Alliance, which supports "the creation, revitalization and sustainability of parks and green spaces that contribute to more vibrant and equitable cities," and advises cities on growing their green footprints.
The executive director of the alliance, Catherine Nagel, says many towns are using a combination of local, state and federal dollars, along with private gifts, to create new park space. With the Robert T. Matsui park adjacent to this key property, perhaps Congresswoman Doris Matsui can help bring federal dollars to the table.
As fate would have it, the National Park Service is now taking applications (through Sept. 14) for the 2018 Outdoor Recreation Legacy Partnership Program, designed "to help create and improve state- and locally owned park and other outdoor recreation areas in ways that will help the public to access or reconnect with the outdoors." Grants up to $750,000 are available. That won't cover the millions a project like this needs, but it would be a big first step.
If you've never witnessed the beauty of the brown silt-filled Sacramento mixing with the clear snowmelt of the American as it descends from the Sierra Nevadas, then you've missed one of Sacramento's hidden gems. Such aquatic phenomena are rare throughout the world, but we have one right here in our backyard.
One more factor to consider: In early May, Gov. Jerry Brown budgeted $100 million for a California Indian Heritage Center on a 43-acre site directly across the river from the Powerhouse location. It's another compelling reason to set these plans in motion, according to Laswell, who would love to see a pedestrian bridge connecting the budding cultural riverfront districts.
As Mayor Murphy of Pittsburgh told Sacramento in January, to a standing ovation, "If we could figure out [our waterfront], you can figure out your waterfront. I don't want to hear the excuses. Kick the door down, and reach for the future."
Between Harry Laswell, Mayor Steinberg and the wildly enthusiastic response to Mayor Murphy's recent park- and waterfront-centric speech, there appears to be a budding convergence of visions. One might even call it a confluence.