Taking It to the Streets
Many of today's most celebrated civic improvement efforts were started by people who were once called troublemakers. Now, we call many of those same people placemakers. It's time to stir up some more trouble, right here in River City.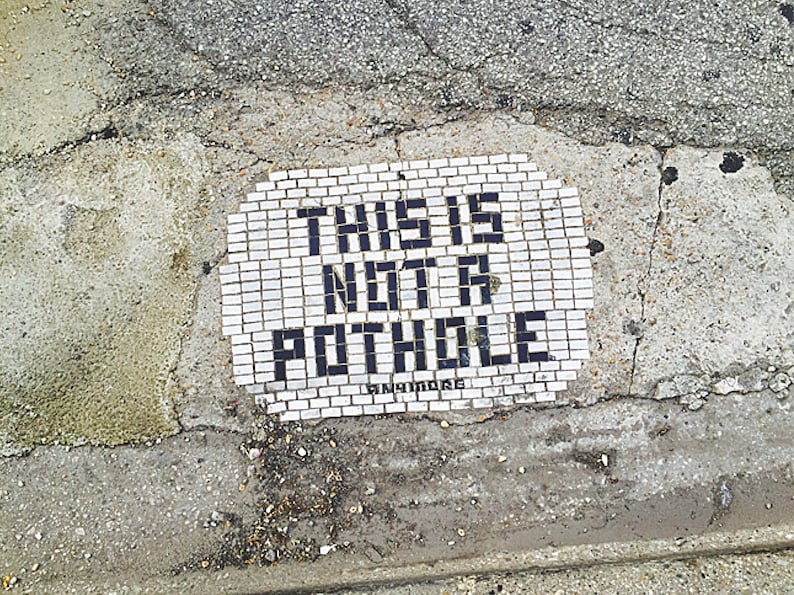 It's funny how time works. It wasn't long ago that if a young person was caught with a can of spray paint marking a downtown building, he or she would've been arrested. Today, of course, thanks to mural festivals like the recent Wide Open Walls event, some of those onetime anarchists are now acclaimed artists, credited with helping to revive our central city.
Similarly, street musicians have had a tough time in Sacramento over the years because of a labyrinthine collection of absurd city ordinances. Now the city is finally encouraging buskers to come out of the shadows.
On Sept. 16, Sacramento was one of hundreds of cities around the world celebrating Park(ing) Day, during which artists, architects and others create miniature pop-up "parks" or other human-centered public spaces. It's an urban phenomenon that started in 2005, when a few young San Franciscans were frustrated that their city leaders were more focused on building streets than parks. The men loaded up on quarters and "rented" a parking space for two hours, converting it into a small, temporary parklets. They were certain they'd be arrested. Instead, they were invited to City Hall and asked for input on how to build on their concept.
Over the past decade, a trend known as "tactical urbanism" has blossomed, born in part by the rebellious efforts of people like those behind Park(ing) Day, but nurtured during the recession when city funding and staffing shortages led to more citizens taking urban design into their own hands, even if it meant skirting the law a bit. The idea behind tactical urbanism is that individuals can make a difference in their cities with small projects that can turn into large-scale official policy.
In other words, if we're going to grow and improve our community, we can't always wait for others. We need more acts of creative and constructive civic defiance to keep pushing our city forward—making it safer, beautifying it, or just creating a better place to live—even if it involves some risky business.
Quite simply, we citizens need to lead by example. And sometimes that means getting our hands dirty by ignoring the need for permits and permission.
One good way to get your hands dirty, literally, is to plant some flowers.
Guerrilla gardening, as it's known, has become one of the most popular forms of do-it-yourself urbanism, spawning TED Talks and inspiring citizens the world over to plant flowers or even produce on sidewalks and other public property.
In Sacramento, if you see a patch of dirt surrounding a tree on the sidewalk, the city forbids you from planting some flowers to improve the streetscape. The city "does not allow the public to plant on city-owned assets due to liability."
You heard that right—liability. For planting daisies.
So, my plea to you: Do it anyway. Do it this weekend. I understand English daisies are quite nice this time of year. Find some dirt near you and plant some flowers in a simultaneous act of civic beautification and disobedience. Don't worry, there's no fine in Sacramento for gardening on city property unless "it is determined that it is some form of vandalism or trespassing."
The list of potential tactical urbanism projects is endless.
If you're artistically inclined, you can fill potholes with mosaic works of art, just like Jim Bachor of Chicago has been doing for years. Is it legal? Well, no, not really. But the city doesn't bother him. Frankly, they appreciate the help. His efforts have become so popular, in fact, that his work has appeared on CBS News Sunday Morning and the cover of Chicago magazine.
In 2012, Matt Tomasulo (pictured above, left) wanted to create a wayfinding system for downtown Raleigh, North Carolina, that would encourage more walking. He felt if people knew how close a grocery store, museum or park was, they'd be more likely to walk. But he was astounded by the city's cumbersome and lengthy permit process. So he went rogue.
He started making his own signs—which showed the walking distance, in minutes, to popular local sites—and temporarily affixed them to lampposts and telephone poles. It was illegal, the city told him, but once officials saw the signs, they joined forces with Tomasulo, and he was eventually appointed to the city's planning commission.
Since then, he has created an organization called Walk [Your City], with a website where anyone can download templates to make signs for their own communities.
Feeling a little bolder? Consider tackling a critical transportation issue facing the city. You can do this one on your own or with friends. In the long run, you might even save a life.
We reported earlier this year that Sacramento lags behind almost every major city in the nation when it comes to creating protected bike lanes. Those are lanes that don't merely have painted stripes on the asphalt, but rather physical barriers—poles, planters, etc.—to protect cyclists as well as encourage more cycling by making people feel safer when biking.
Despite reams of studies that show cycling's positive effects on traffic, the environment, health and urban planning, we have virtually no such lanes here in the capital city. Other towns are scrambling to build them as quickly as possible.
And in many cities, individuals are taking matters into their own hands, often with extraordinary results.
In 2013, a guerrilla road safety group called Reasonably Polite Seattleites was frustrated by its city's pace of implementing a long-term master plan to build protected bike lanes. So its members spent $350 to buy some plastic posts and created a protected lane themselves in 10 minutes. They then sent a reasonably polite note to the city the next day: "We wish we didn't have to spend our own money on common-sense, unobtrusive traffic-calming treatments, and risk arrest installing them, in order to feel safe riding in this city."
Seattle's traffic engineer responded immediately, thanking the group and committing to do better. Within three months, the city placed permanent posts on the very same spot.
In February of this year, in Wichita, Kansas, Alex Pemberton took a similar, but more eye-catching approach. He and some friends spent $50 to buy a dozen toilet plungers and created their own 100-foot-long protected bike lane near a notoriously dangerous intersection. Within two weeks, the city spent $700 to make the change permanent. "We are thankful to live in a city that is progressive and responsive to the needs of its citizens," Pemberton wrote on Facebook shortly after.
Over in Providence, Rhode Island, Jeffrey Leary was frustrated that he didn't feel safe taking his 9-year-old daughter out biking because of the lack of protected bike lanes. So this past May, he too bought plungers—72 of them for $72—and wrapped their handles in reflective tape. Then he placed them along the painted stripe of a 1,000-foot designated bike lane that cars frequently violated, endangering cyclists.
The response? Providence Mayor Jorge Elorza decided to leave the plungers in place until the city could figure out a solution. And in June, only a month later, it did just that, placing permanent flexible posts along the same stretch. The cost: only $2,000 for nearly the full length of a city street.
Closer to home, in San Francisco this past spring, a guerrilla bike-infrastructure group (yep, that's a real thing) took a more extreme measure. About 30 volunteers—wearing T-shirts that read, "Protected Bike Lanes Save Lives"—stood on the edge of an unprotected bike lane on Valencia Street during rush hour so that drivers couldn't enter the bike lane. Dangerous? Yes. Illegal? Yes. But police, while watchful, didn't act. The result: several civic officials responded by calling for more protection for the bike lanes along that street.
Long before the term "tactical urbanism" was coined, George Bernard Shaw penned this line: "The reasonable man adapts himself to the world; the unreasonable one persists in trying to adapt the world to himself. Therefore all progress depends on the unreasonable man."
In other words, if you're looking for positive change that will improve people's lives in your neighborhood or in this city, it's up to you. Yes, work with government officials whenever possible. But don't wait, even if it means being "unreasonable."
Whether it involves potholes or planters or protected bicycle lanes, remember: the squeaky wheel gets the grease. S