Tako heads west with brand-new cantina in Davis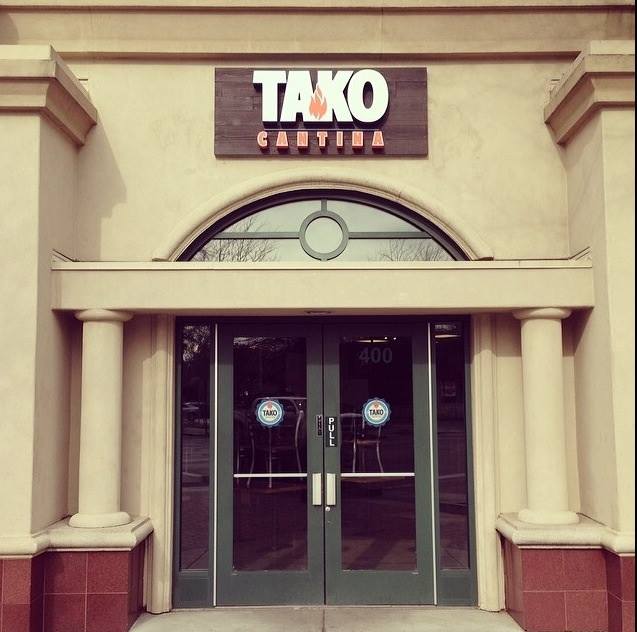 Since 2012, Tako Korean BBQ—the popular fusion eatery housed inside a colorful converted 1936 gas station on the corner of Alhambra and T streets—has been making a splash with its flavorful street food that blends Mexican and Korean cuisines. And starting today, the restaurant's distinctive fare will be available across the Causeway when Tako celebrates the grand opening of brand new location in the heart of downtown Davis called Tako Cantina.
"I think this space works brilliantly with the clientele in the college town—[it's] a home run," says co-founder Andy Duong of the onetime Mexican restaurant's transformed interior, which boasts a bright blue-and-red color palate reminiscent the original Tako, as well as new elements like a wall-sized chalkboard for guests to write on and an area for future live music performances.
The menu here will be nearly identical to the Sacramento flagship, where diners select a base dish (like tacos, nachos, or rice bowls), which then serve as the foundation for meaty toppings including bulgogi, pulled pork, or marinated tofu, and flavorful condiments like green tomatillo or blueberry yogurt sauces. In the coming weeks and months, new items will be added like "bao" pork bun sandwiches, kimchi French fries, and Korean-style shaved ice with different toppings like mochi and sweet condensed milk.
And if all goes smoothly, those and other recipes might soon be available at future Tako locations across the region. "If [Tako Cantina] does well, we can try to do another at Roseville," says co-founder Alex Won. "We want to see how far we can go."
Tako Cantina opens today, with Friday and Saturday hours from 10:30 a.m. to 1:30 a.m. (The restaurant is open until 9 p.m. on Sunday.) 400 G St. Davis. 530-750-0688. takodavis.com