Taste: The region's latest food, drink & restaurant news for April 3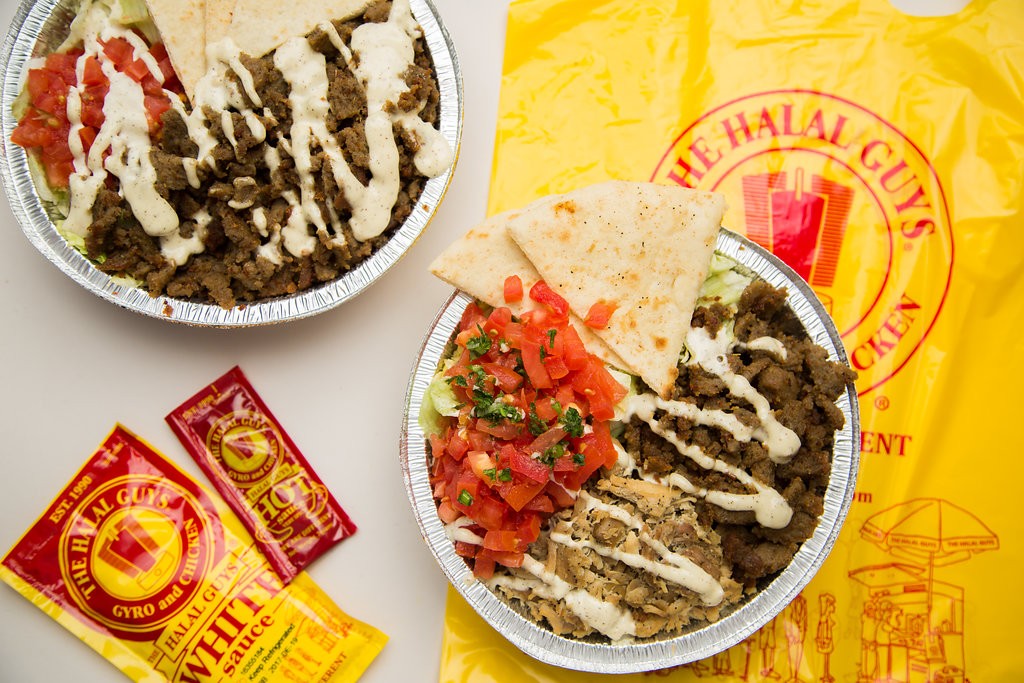 Hope you're hungry. Sacramento welcomes a dessert food truck and a new pastry chef at one of its oldest restaurants, while Folsom hosts a new location of a popular bistro and a taphouse with a 10,000-square-foot beer garden, and a Middle Eastern fast-food chain and a Chinese food truck launch in Davis. Let's dig in.
Back Bistro
After 10 years on Blue Ravine Road in Folsom, Back Bistro will relocate to the Palladio at Broadstone in mid-April. The 45,000-square-foot location will almost double the size of the previous spot, but will maintain the restaurant's signature industrial-chic atmosphere and feature a sweeping L-shaped white quartz bar, where front-of-house manager Jason Brandin will serve up libations from a new craft cocktail menu that will include drinks like the Ivory Linen, the bistro's spin on a White Linen, and a wine-based cocktail called the Spring Flower with Elysium Black Muscat. Chef-owner Jeff Back will continue to dish out favorites, such as the spicy Hawaiian poke served atop sushi rice, alongside new menu offerings like a pan-seared salmon topped with bacon-thyme vinaigrette—the very same dish Back made for his wife Gail, who co-owns the establishment, on their first date over 13 years ago. 230 Palladio Pkwy. Folsom. 916-986-9100. backbistro.com
Chinese Flavors
UC Davis will launch its newest option for meals on wheels on April 12 with its Chinese Flavors food truck, which will join the university's other four-wheeled kitchens like Shah's Halal Food and Star Ginger (an offshoot of the East Sacramento restaurant with the same name). The truck, created in partnership with the school's Confucius Institute and others, will roam the Davis campus every weekday (and select weekends during special events) offering up a menu of Chinese eats by chef David Tu—owner of Freshii at the Sacramento International Airport—that will include items like mapo tofu (soft tofu with shiitake mushrooms and bamboo shoots topped with a black bean paste) and beef rolls with English cucumber and green onions, a dish that Tu ate while growing up as a child in his native Taipei. ucdavis.edu
Daisy's Desserts
Stephen Caldwell, founder of the Cowtown Creamery and Happy Cow food trucks, is gearing up to take his latest mobile venture, Daisy's Desserts, to the streets. At 32 feet long, Daisy's is his biggest truck yet, and it features a massive, multicolored, LED "Daisy's" sign rising 8 feet above the truck, and a scrolling message screen. Inside the truck, Caldwell and his crew will be serving up ice cream, frozen lemonade and fresh mini vanilla cake doughnuts, which come in varieties like the Black and Tan with chocolate and caramel syrups, the Cool Kid, smothered in chocolate mint sauce, or the S'mores, decked out in mini marshmallows. 916-583-3475. cowtowncreamery.com
The Firehouse
Lilah B. Rogoff—who cut her teeth at East Coast restaurants like Ruka in Boston and Catalyst in Cambridge—started as the new pastry chef at The Firehouse in Old Sacramento on Feb. 14. Her creative takes on dessert includes the French macaron ice cream sandwich, filled with frozen coffee mousse and topped with salted caramel sauce, as well as her creamsicle puff (pictured below), a choux pastry stuffed with coconut rum cake, house-made orange cream and rum Chantilly cream. 1112 2nd St. 916-442-4772. firehouseoldsac.com
Small Bites
Elk Grove denizens will soon have a new place to wolf down waffles, with the latest outpost of The Waffle Experience slated to open the first week of May at Elk Grove Boulevard and Laguna Springs Drive. This new branch of the popular Natomas-based chain, which also has a location in Folsom, will feature its menu of classic breakfast and lunch dishes with a twist, like the Benedict Arnold, an eggs Benedict with Canadian bacon laid on top of a savory apple waffle.
A second location of Rocklin-based Out of Bounds Brewing Company opened in Folsom on March 31. The restaurant and tasting room—whose industrial-rustic look was created by interior designer Whitney Johnson (her other projects include hot spots like Shady Lady Saloon and Hook & Ladder)—features 16-foot-high ceilings with reclaimed pine trusses, 32 craft beer and cider taps and over 20 flat-screen TVs. The facility also houses a 10,000-square-foot beer garden replete with Adirondack chairs, gas fire pits and two bocce ball courts.
On March 16, Federalist Public House opened The Hamilton Room, its newly renovated private event space (pictured below), which is located in a historic Victorian home in midtown adjacent to the restaurant and features dark charcoal wingback chairs, a pine chef's table and a framed print of painter John Trumbull's portrait of Alexander Hamilton (one of the original Federalists). The space, which is available to rent, will offer a full service cocktail bar and all of Federalist's current dining offerings, as well as specialty items exclusive to the venue.
The Halal Guys, a New York-based Middle Eastern and Mediterranean fast-food chain that has three locations in the Bay Area, will bring its menu featuring gyros, chicken and rice combo platters and extremely spicy red sauce (between 100,000 and 130,000 Scoville heat units, twice as hot as Tabasco sauce) to the Davis Commons this May. Franchise owners Jason Wu and Patrick Mock also recently announced that The Halal Guys will join the Ice Blocks development in midtown Sacramento later this year.
Also in midtown, Chris Barnum-Dann, owner and executive chef at Localis, recently earned his introductory sommelier license and has expanded the restaurant's wine list, which now boasts an extensive repertoire of about 300 bottles ranging in price from $30 to $4,000 each.
And just in time for warm weather, beloved Japanese confectionery Osaka-Ya in Southside Park has announced that it will open its snow cone window on Friday, April 6, to serve up shaved ice with 19 flavors of house-made syrups, from pineapple to root beer. The snow cones will be available Fridays from 10 a.m.-6 p.m. and weekends from 10 a.m.-5 p.m, until mid-May, when they'll be served from 10 a.m. to 6 p.m. every day until the weather cools down again in the fall.
You Might Also Like
Feast your eyes on flicks and food at Sacramento Food Film Festival
Celebrated French cafe to move into larger downtown spot
Totally tuber-lar: SactoMoFo hosts inaugural Sac Fry Fest