Taste: The region's latest food, drink & restaurant news for Feb. 24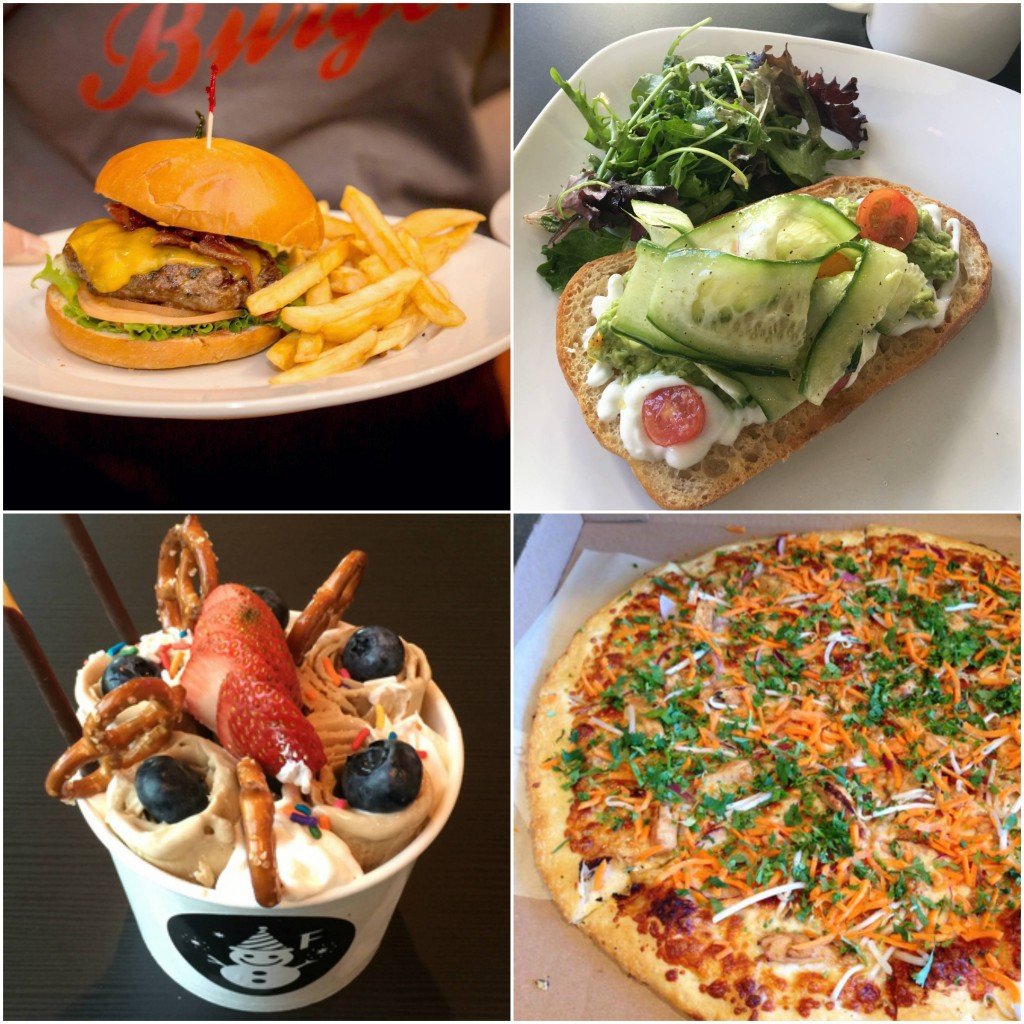 A popular Thai rolled ice cream chain makes its California debut in Land Park, a restaurant specializing in crepes and burgers opens in Citrus Heights, a modern pizza chain continues to expand throughout the region and a farm-to-fork eatery is set to open along the waterfront in Courtland. Plus, we've got the scoop on a buzzy new cafe in West Sacramento and a new coffeehouse in Fair Oaks. And who doesn't like a pie-eating contest?
8 Fahrenheit Ice Cream
With locations in Georgia and Texas, this Thai rolled ice cream shop has expanded to its first California spot, which opened in Land Park in early February. Thai rolled ice cream, the trending Bangkok street food, promises to be an Instagram phenomenon this summer. When the craze hit the Bay Area last year people lined up to sample the wafer-thin, hand-mixed ice cream that is rolled into pirouettes then topped with various toppings. Named for the degree at which the shop freezes its ice cream before it is rolled, 8 Fahrenheit offers guests their choice of a base flavor (vanilla, Thai tea, green tea or coffee), which is mashed into slivers with fruit and other sweet treats, like strawberries, Oreos or lychee. That mixture is then poured in a thin layer onto a cooling plate, rolled into pillowy spirals with an expert hand and topped with an array of goodies like gummy bears, toasted marshmallows or KitKat bars. 4400 Freeport Blvd. 455-1633. 8ficecream.com
Bean & Barrel
This new cafe, which opened Feb. 16 at the corner of 3rd and C streets in West Sacramento, is serving up coffee roasted by Camellia Coffee, the new wholesale venture by Ryan Harden, former head roaster at Old Soul Co. The chic setting, with high ceilings, communal tables and an expansive bar lined with reclaimed wood, is a perfect spot to while away the morning with your Macbook and Americano. Bean & Barrel's limited menu is written out on a continuous sheet of tear-away butcher paper on the wall behind the counter—suggesting it will change often—and features sandwiches, salads and cheese and charcuterie plates, but the compelling order here is one of the creatively dressed savory toasts, like the summery Farmer's Toast with lemon yogurt, cherry tomatoes and paper-thin slices of avocado, or the eggs and bacon toast with chives, cheddar cheese and chili oil. 289 3rd St. West Sacramento. beanandbarrelsacramento.com
Crepes & Burgers
After the unexpected closure of its East Sacramento restaurant in 2014 after an arson fire, Crepes & Burgers reemerged with a new spot in Citrus Heights on Jan. 30. Helmed by business partners Jose Garcia (a former Crepeville manager) and Martin Garcia, Crepes & Burgers takes a creative approach to its eponymous dishes, offering sweet and savory crepes in flavors like cinnamon roll and Hawaiian, and half-pound Angus beef burgers like the habanero burger with Jack cheese and bacon. The menu also includes pasta, salads and breakfast favorites such as eggs Benedict, French toast and pancakes, as well as espresso, wine and six rotating beers on tap, like the Gold Digger IPA from Auburn Alehouse. 8000 Auburn Blvd. Citrus Heights. 735-5143. crepesandburgers.com
Pause Coffeehouse
This new industrial-modern specialty coffee shop will launch in Fair Oaks in early March. Co-owner Edward Ursulescu, whose background is in construction and custom furniture, named the cafe for the brief moment of stillness that only a neighborhood coffee shop can offer. Pause will offer coffees sourced from South America and roasted by partner Valiant Coffee when it launches. Ursulescu also plans to offer tea, kombucha, pastries, deli sandwiches and cheese boards alongside his coffee drinks, and down the road he hopes to add craft beer and wine to his menu. Ursulescu is adding touches like a custom barn door and brick walls to give it a rustic, homey feel. 8121 Madison Ave. Fair Oaks.
Steamboat Landing
This new restaurant, deli and bakery will open its doors in Courtland on April 1 with an expansive outside deck and a private beach for picnicking. This is the third incarnation of the Steamboat Landing restaurant, which originally opened in 1920 on the eastern side of the river. Tim and Laura Neuharth, fifth generation owners of the adjacent Steamboat Acres farm, which will provide organic produce for the restaurant, are now running the show, with plans to offer a menu of comfort food items like chicken and waffles, tri-tip sandwiches and creative dishes like fried chicken skin sliders. Breads and pastries like baguettes, cookies and scones will be baked fresh daily, and Steamboat will also feature a retail section with jams, jellies and pickled vegetables sourced from the Neuharths' farm. 12414 State Hwy. 160. Courtland. 775-1121. thesteamboatlanding.com
Zpizza
Zpizza, the latest pizza chain to establish itself in the Sacramento area, will be expanding to Roseville and Folsom later this year, followed by Fair Oaks and Elk Grove in 2018. These four new locations will be similar in design and concept to Zpizza's Granite Bay and East Sacramento spots, the first local restaurants for the Laguna Beach-based chain. The menu features a range of eclectic offerings, like the ZBQ pizza with barbecue sauce, mozzarella, diced chicken breast, roasted red peppers and Roma tomatoes, and the Thai chicken pie with spicy peanut sauce on fluffy hand-tossed pies. Zpizza's new locations will also feature taprooms with 26 regularly rotating local beers and wines on tap. zpizza.com
Banana Cream Pie Day
Get ready to celebrate National Banana Cream Pie Day on Thursday, March 2, at an extended happy hour at Fat City Bar & Cafe in Old Sacramento, with food and drink specials, free pie samples and an old-fashioned pie-eating contest—the third annual—in which contestants, hands tied behind their backs, dive in face first to see who's top banana. If you just can't get enough of the Fat family's storied dessert, which was featured in our February/March issue's "30 Things Every Sacramentan Must Eat" cover story, you can go bananas guilt-free for a good cause at all four Fat's locations, including Frank Fat's and Fat's Asia Bistro, from March 2-10, when $1 will be donated to the Food Literacy Center for every slice sold—$5 if you take home a whole pie. Thurs. March 2. 5:30-7:00 pm. Fat City Bar & Cafe. 1001 Front Street. fatcitybar.com
You Might Also Like
Ruhstaller signs lease on new downtown taproom
A Food Network-featured pastry chef opens a French bakery in Folsom
A new cafe with farm-to-fork flair opens near the Capitol