Taste: The region's latest food, drink & restaurant news for Nov. 16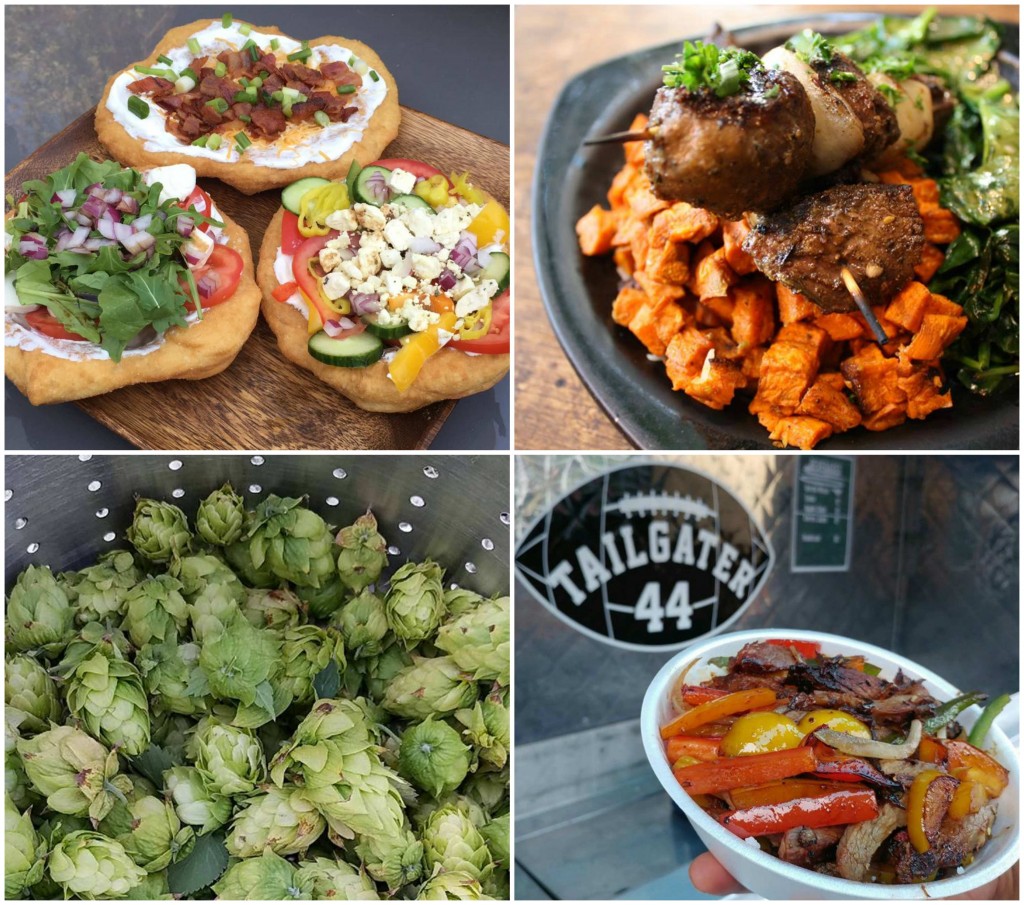 Heads up, foodies: We've got the scoop on two new food trucks hitting the streets of Sacramento, along with a midtown Mediterranean restaurant's revamp and a new brewery opening near Cal Expo. Plus, a new meal delivery service has relaunched with offerings from almost 50 local restaurants. Dig in!
FoodJets
The locally based food delivery company FoodJets re-launched Nov. 1 after stopping deliveries in June following a five-month initial run. According to FoodJets owner Darren McAdams, the company—which previously boasted 10-minute deliveries of eight select pre-made items at peak dining hours—is now offering curbside deliveries in less than 30 minutes throughout the day, and features menu items from nearly 50 area restaurants including Cilantro's, The Porch, Ma Jong's, Pizzeria Urbano and Kupros. The delivery options also include novelties like flowers, beer and wine, along with chocolates from Ginger Elizabeth. FoodJets currently serves midtown, downtown and East Sacramento, with goals to expand delivery throughout the region to cities like Roseville, Rocklin, Folsom and Elk Grove. foodjets.com
Kasbah
This longtime midtown hookah joint has recently come under new ownership: Debbie Chang and Tanya Azar, who both started as servers at Kasbah and worked their way up to management, took over ownership from brother and sister Paul Ringstrom and Conni Levis (who own the neighboring Tapa the World) this summer. Chang and Azar are working on sprucing up the 12-year-old restaurant's menu offerings, with fresh recipes for classic Mediterranean dishes like falafel, hummus and baba ghanoush, and while they have no intention of taking away beloved standards like the blue cheese- and chorizo-stuffed dates, the duo are incorporating new dishes, specifically recipes from Azar's Palestinian mother like kefta tagine, a spicy lamb meatball stew. Don't worry: hookah and belly dancing performances will still be on tap. 2115 J St. 442-4388. kasbahlounge.com
Luck & Courage Brewing
Come next spring, this up-and-coming brewery will take over a spot near the American River Parkway, just east of Cal Expo. Jonathan Saint James, who owns the brewery with his father Nick, first created mead from his grandmother's honey about five years ago and soon began dabbling in beer brewing. At his tasting room, which will have an industrial, loading dock vibe with black piping and handmade wooden furniture, Saint James plans to offer eight year-round drafts, including an IPA, stout, session blonde ale and porter, with other small batch experimental brews on rotation. As for the name, Saint James says to get through everything in life, you just need a little luck and a little courage. facebook.com/LuckandCourage
Tailgater 44
This new food truck cruised right onto the Sacramento scene in September, just in time for football season. Owned by Bernie Rondez and his son Nathaniel, the Elk Grove-based truck, which gets its name from the owners' love of sports (and Bernie's late son, who wore the number 44 on his high school football jersey), serves up game-worthy finger foods with a Filipino twist and football-related names. An adobo marinade made with soy and teriyaki sauces, garlic and a secret ingredient flavors the truck's crispy fried chicken wings. Other menu highlights include a tri-tip Touchdown sandwich, the Hail Mary, a chipotle sausage sandwich with grilled peppers, Sriracha and jalapeños and the QB Option: crispy lumpia with veggies or rotisserie chicken. 430-0955. facebook.com/Tailgater44
Who is Hungry?
A new food truck serving Hungarian street eats has been making the rounds in the Sacramento region since early October, thanks to Regina "Gigi" Klostreich, who moved to Elk Grove in 2007 from Budapest, where she attended culinary school and earned a degree in hotel management. With her mom, Ilona Vargas, as well as her kids Phebe and Maximus, Klostreich is whipping up foods from her Hungarian homeland like goulash, a red paprika-based beef stew, and langos, a fried flatbread that Klostreich likens to a "pizza-doughnut-funnel cake combination" that comes dressed with sweet (think Nutella and strawberries) or savory toppings, like a traditional blend of garlic, sour cream and cheese. Catch the brightly colored food truck at Off the Grid events and breweries around town like Sactown Union. facebook.com/whoishungryfoodtruck
You Might Also Like
10 great restaurants to go to for a Thanksgiving feast worth celebrating
A new dumpling house wows with bao
Two new seafood spots pop up in downtown Sacramento