The Bounty Hunter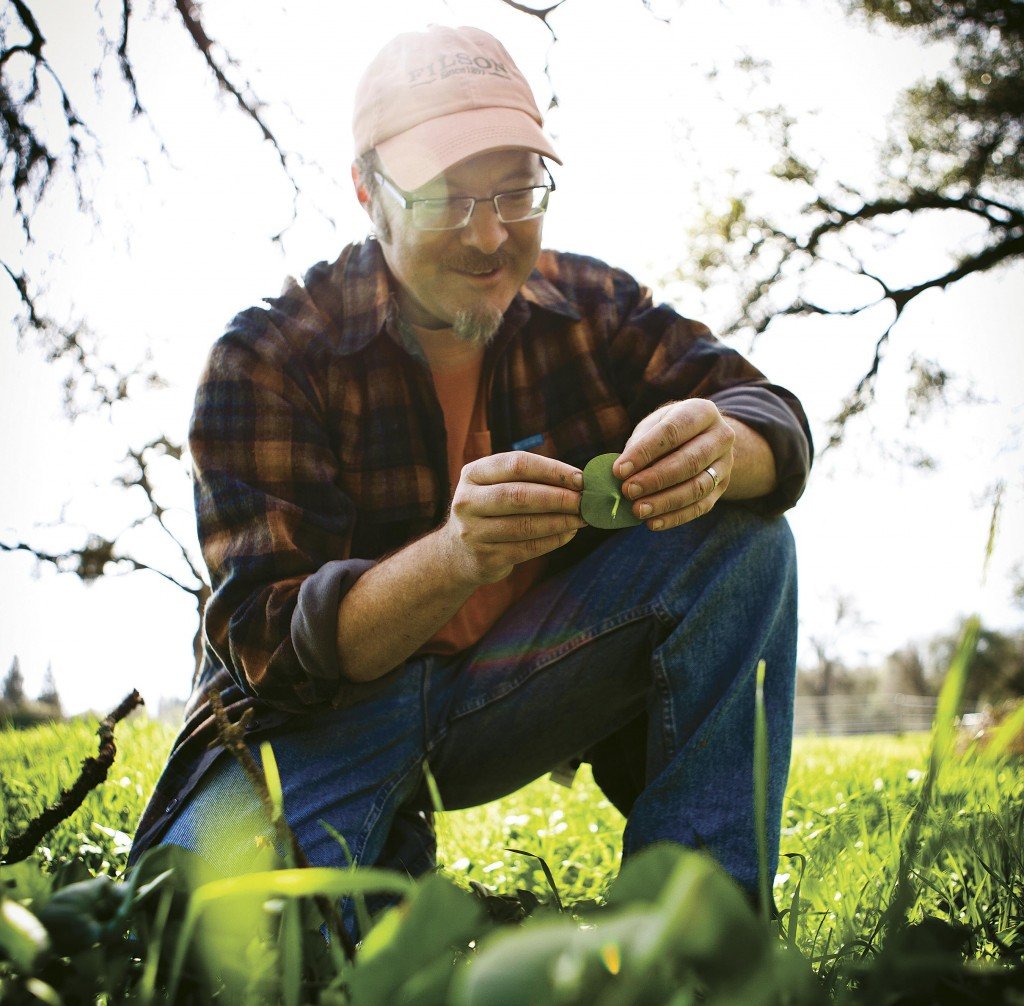 James Beard Award-nominated blogger extraordinaire Hank Shaw is one of the country's biggest champions of locally sourced food, from fowl to fish and mushrooms to edible weeds. Here's why the Orangevale-based food writer decided to put down roots (and pick them!) right here.
OOn any given day, I can find myself fishing a Louisiana bayou, chasing grouse in Minnesota's North Woods, digging clams in New England or hunting porcini mushrooms deep in the forests of the Cascades. North America is my playground. But Sacramento is my home.
I came here nearly a decade ago to work in the marble halls of the state Capitol. Tailored suits and Italian leather, not stained jeans and scruffy boots, were my uniform of choice. But it took only days for me to notice that this capital was different from the many others I'd worked in. It started after work when I walked across the street from the Capitol for a drink at Spataro. I'll never forget my shock when I saw house-cured prosciutto and salt cod fritters on the menu—as a happy hour special, no less!
Spataro was just the beginning. In rapid succession I discovered world-class gems studding the city's foodscape: dim sum at New Canton, the pork at Mulvaney's, sushi at Kru. Farmers' markets chockablock with foods nearly impossible to find elsewhere. Chinese water spinach, anyone?
It was the Sacramento farmers' market where I first discovered John Bledsoe. Bledsoe, if you don't know him, is a fixture at the area's markets. He's also one helluva hog farmer. One of my many obsessions is curing meat, and Bledsoe is always happy to get me perfectly marbled pork belly, gigantic cheeks for guanciale, and even blood to make sanguinaccio.
Bledsoe is no anomaly. Sacramento is blessed with a constellation of livestock farmers second to no one. Michael Passmore is one of the finest fish farmers in the West, and Gary Silva, Jr. of Herald raises some of the best goat I've ever eaten.
Napa is justifiably famous for its wines, but I soon learned that the wine scene there can be pretentious and stuffy. Disappointed, I looked east to the Sierra foothills. I found a casual vibe and wines there worthy of anything Napa—or France, Italy or Spain—can produce. Barberas, bold Spanish reds, lovely, restrained zinfandels and surpassing Côte du Rhône blends; my deathbed bottle of wine remains the Patriarche of Holly's Hill Vineyards.
During this discovery, the pull of nature nudged me out into the wild places surrounding Sacramento. Our city, it is said, is close to everything. That includes some of the finest foraging, fishing and hunting North America has to offer.
Few places can beat Northern California for mushroom hunting, whether it's the North Coast, the Sierras or the slopes of Mount Shasta. Just minutes outside the city lies a duck hunter's nirvana; the Central Valley has better waterfowling than any place in America outside Louisiana—and almost no one knows it. You can drive to the coast in two hours and be throwing a crab pot or digging for clams.
Yet I need not drive even two hours to enjoy nature's bounty. Unseen by the two million inhabitants in our region is the second-largest shad run on planet Earth. Shad, if you've never heard of it, is the world's largest herring (and was reportedly George Washington's favorite fish). Canny anglers fly in from all over the nation to fish within sight of the Tower Bridge. There are also epic striped bass, king salmon and steelhead runs on the American River, just a few miles from my house in Orangevale.
Miner's lettuce, a common weed in all our backyards, is one of the most prized wild salad greens in the world. It is also one of a precious few plants native to the United States that has been exported to Europe, where it is often seen as part of the famous French mesclun mixes. Yet we need do no more than pluck it from the neglected places in our yards.
Sacramento is home to Juglans hindsii, a spectacular black walnut that primarily lives here. Stinging nettles, one of nature's superfoods, are nearly as common a weed here as is miner's lettuce. The elderberries that decorate our riverbanks are the finest in the world—no other species is as clean-tasting as ours. All grow within a few miles' walk of where you live.
Our city lies at the center of a shifting maelstrom of culinary opportunity, both wild and domestic. Every week of the year something is at its peak: ducks, salmon, mushrooms, wild greens, berries, nuts, shad, sturgeon, stripers, steelhead. Why do I live in Sacramento? Easy. I can do more here over the course of a year than I can in anywhere else in the country. This is my Garden of Eden. And it's all around us—if you know where to look.
A former restaurant cook and political reporter, Hank Shaw runs the James Beard-nominated website Hunter Angler Gardener Cook (honest-food.net), and is the author of two cookbooks. His next book, Duck, Duck, Goose: The Ultimate Guide to Cooking Waterfowl, Both Farmed and Wild, will be released by Ten Speed Press on Oct. 1.