The curtain rises on a new Sacramento theater company's debut production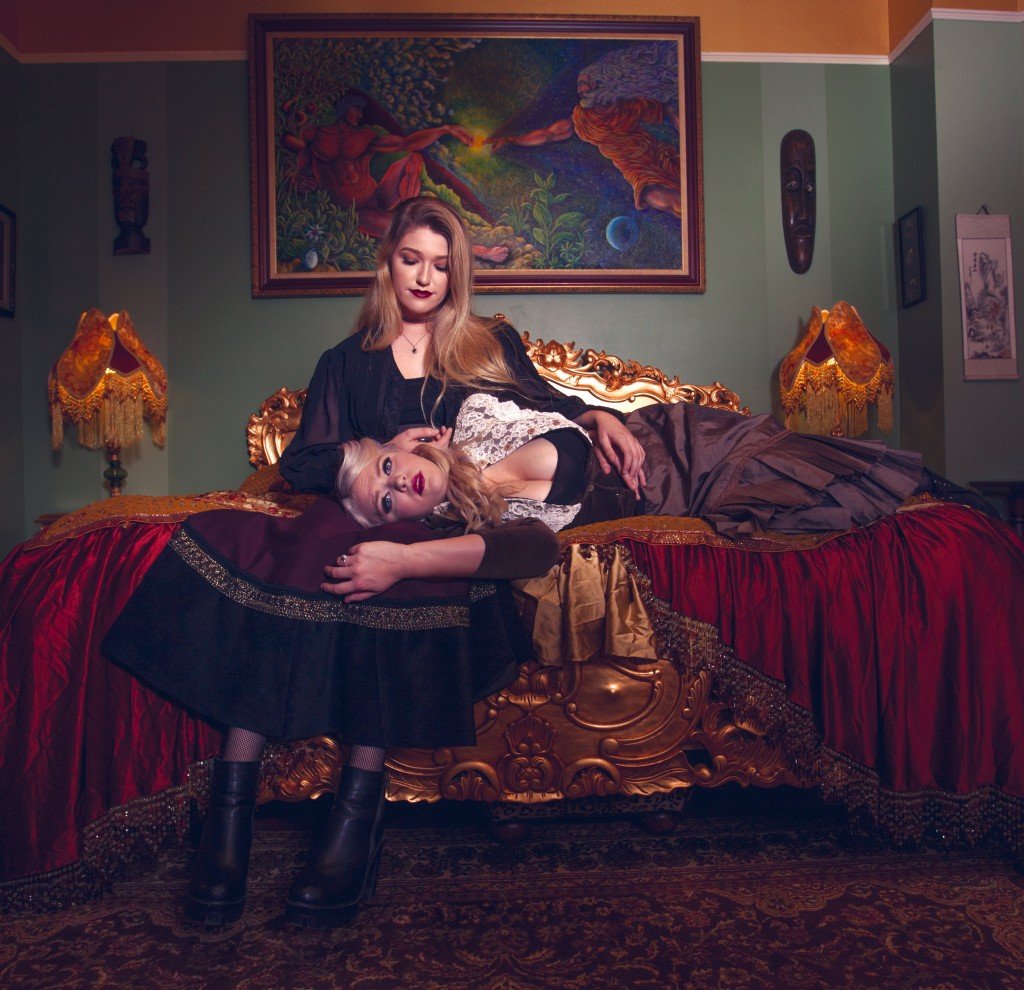 A new local theater company, coined The Actor's Playpen, will take to the West Sacramento Community Center's Black Box stage this weekend with its debut production, Lizzie: the Musical. The troupe is co-founded by Max Geide and Alexander Gomez (both longtime theater vets, the two met 10 years ago doing productions in the Bay Area), along with David Taylor (currently the Granite Bay High School musical director).
"It has always been my dream to run my own theater company, but I just never had the proper support," says Geide. "Eventually I let it slip out that I wanted to run my own company, and David and Alex were super excited and instantly wanted to jump on board. It made sense [here]. Sacramento has a lot of talent."
Talent like Jennifer Morrison, who was most recently seen in Sacramento Theatre Company's production I Love You, You're Perfect, Now Change, and Joelle Robertson, a longtime member of Big Idea Theatre. They're both starring in The Actor's Playpen's inaugural production, Lizzie: the Musical, which runs from Feb. 17-25. The all-female musical is based on the story of Lizzie Borden, the young woman who was accused—and acquitted—of killing her father and stepmother with an ax in 1892. The show assumes Borden's guilt, and chronicles the doing of the deed with the help of her sister, housekeeper and next-door neighbor (who is portrayed as Borden's lover).
The music stays within the rock genre, ranging from ballads like "If You Knew" to high-energy tunes reminiscent of '90s punk artists—think Joan Jett, Bikini Kill and Sleater-Kinney—like "I Gotta Get Out of Here" and "Sweet Little Sister," which Geide says is what drew him ito the show when he saw it for the first time in San Francisco.
"I have an affinity for powerhouse women vocals," he says. "[Lizzie] is such a refreshing take, mixing rock music with a story set in the 1800s. The mixing of truth and speculation to tell the tale of Lizzie Borden, and then backing it with rock vocals—it's beautiful. I remember singing that song as a child: 'Lizzie Borden took an ax…' It's just so iconic."
While the Actor's Playpen is starting as a nomadic community theater company (the company does not have a "home base" theater), Geide says the goal is to gradually grow into a professional theater company with a permanent home, and eventually open a youth actors program.
Following its production of Lizzie: the Musical, later this year the Actor's Playpen will stage the Mad Men-era French farce Boeing Boeing, about an airline pilot whose three flight attendant fiancées all wind up in the same city at the same time. The company will finish its season with It's a Wonderful Life: A Live Radio Play, in which five actors recreate the beloved Frank Capra film as if recording it as a 1940s radio show.
Lizzie: the Musical will appear Feb. 17-25. ($25. Fri. & Sat. 8 p.m.; Sat. & Sun. 2 p.m.) at West Sacramento Community Center's Black Box Theatre at 1075 West Capitol Avenue in West Sacramento. For tickets and more information, visit actorsplaypen.com.
You Might Also Like
Sacramento's new and upcoming theater productions
Color and curiosity: A look at the striking new ArtStreet exhibit
12 flirty ways to celebrate Valentine's Day this year in and around Sacramento