The Double Barrel Smokehouse to reopen and quintuple in size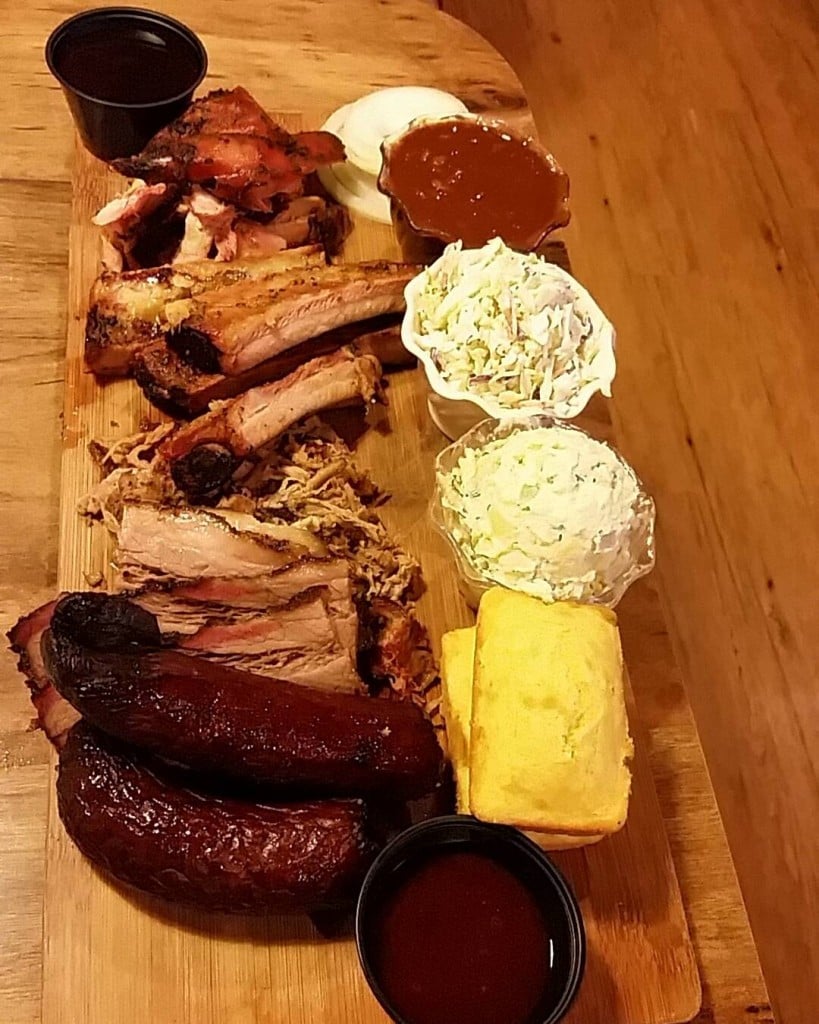 The Double Barrel Smokehouse is all 'cued up to take over the long-vacant Beermann's Brewery building in downtown Lincoln on Jan. 9.
The restaurant—which opened in 2014 around the corner from its new home and served its last slice of brisket at the original spot on Dec. 22—will soon be serving up its Texas-style slow-smoked meats inside the historic 1865 structure. At 14,100 square feet, the second location is almost five times larger than the first, and co-owner Monte Lokey intends to utilize every inch of the space, including brewing his own house drafts in the big copper mesh tanks left over from the building's former life as a brewery. "We hired Brian Crass, who used to brew for Knee Deep and Out of Bounds—we're going to start off with a few beers like a hefeweizen and an amber and see what happens," he says.
Lokey also plans to eventually make use of the upstairs ballroom by hosting monthly dinners—think five to seven courses based around a theme like wild game—and hopes to dedicate bar space for an area called the Bourbon Bayou, which will feature different whiskeys from around the world.
While changes will abound, devotees of Double Barrel—which made our list of the region's best barbecue joints—will be happy to know that in terms of the food menu, Lokey will be sticking with his tried-and-true mix of meats like ribs, chicken, brisket and tri-tip slow-smoked at 200 degrees, as well as Southern-style appetizers like armadillo eggs (jalapeños stuffed with cream cheese and cheddar that are wrapped in pork sausage, smoked and then fried) and over-the-top burgers like the monstrous Duke-Adilla-Zilla, which comprises two burger patties, sausage, pulled pork, brisket, armadillo eggs and onion rings.
Also making a reappearance will be the barbecue joint's signature Southern kitsch décor, with benches made from Chevy and Ford tailgates (holdovers from the old location) and perhaps a mounted black bear with deer antlers or a 5-foot-tall metal chicken. "We're always looking for weird stuff," chuckles Lokey.
Wed.-Sun. 11 a.m.-9 p.m. 645 5th St. Lincoln. 916-253-9851. thedoublebarrelsmokehouse.com
You Might Also Like
Owners of Binchoyaki plan new bento box spot
Meet Winston, Camden Spit & Larder's scooter-riding, martini-wielding boar mascot
Solomon's Delicatessen to host bagel pop-ups downtown