The Last Straws?
A bill to curtail plastic straw use in restaurants could hit the governor's desk this summer. But some environmentally conscious eateries already have a message for the plastic industry: Suck on this.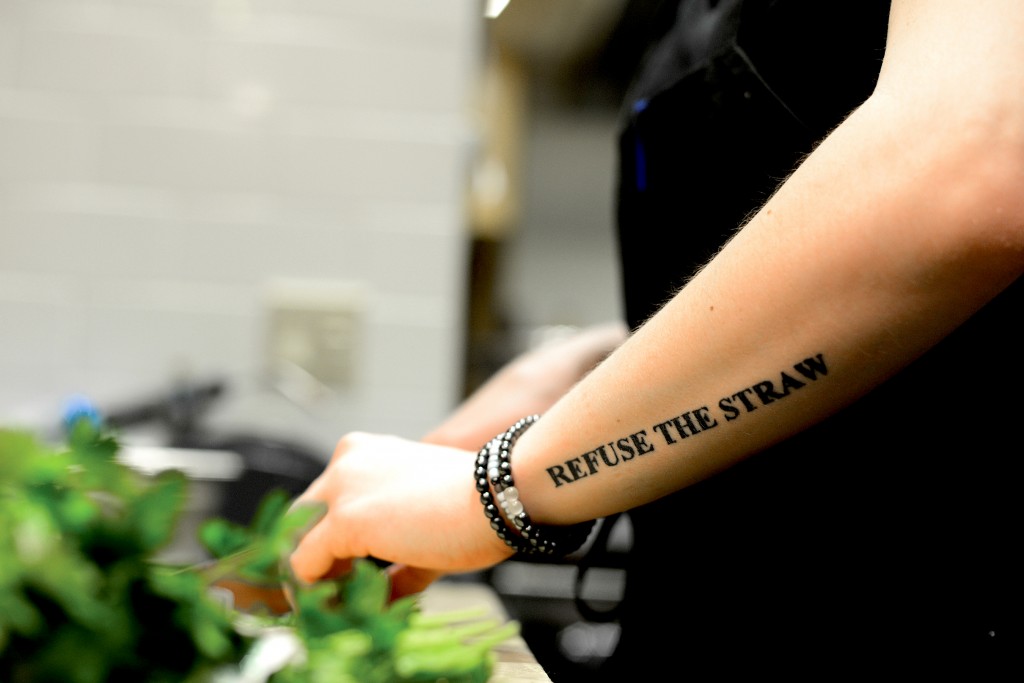 In November 2016, California became the first state to ban plastic bags, and the result appears to be a massive decrease in litter, including 72 percent fewer bags found along the coast where they can harm marine life. Not bad.
These days, eco-conscious citizens are training their sights on the latest environmental scourge: plastic straws. Americans dispose of billions (with a b) of nonbiodegradable plastic straws per year, clogging our landfills and oceans.
In January, Rep. Ian Calderon of Whittier introduced Assembly Bill 1884 to prohibit California restaurants (excluding fast food joints) from serving single-use plastic straws unless requested by the customer. The bill passed the Assembly's Natural Resources Committee in April and could reach Gov. Brown's desk by August.
But some aren't waiting to act. Last year, Davis passed an ordinance requiring eateries to dispense plastic straws on request only, and Oakland followed suit this past May. Starting June, Malibu has banned all businesses from providing plastic straws altogether. Seattle's plastic straw ban started on July 1. Scotland will outlaw them countrywide in 2019. England is planning to as well; Queen Elizabeth has already banished them from Buckingham Palace.
In Sacramento, some top restaurants are already providing alternate drink delivery options. Downtown's Empress Tavern only uses paper straws. So does midtown's Red Rabbit. And Canon in East Sacramento serves only reusable stainless steel ones.
If you want to play along at home, William Glen sells sets of four metal straws for $11. And Nugget Markets sells biodegradable packs of 50 for $2.79. Contrary to what we were told in The Graduate, there doesn't seem to be a great future in plastics after all.
You Might Also Like
Modern Classics: 5 retro-cool landmarks in Sacramento
Take Me to the River: Reclaim our identity as a river city
Latest "Why Not Here?": Go Climb a Bridge