The Streetwear Truck launches in Sacramento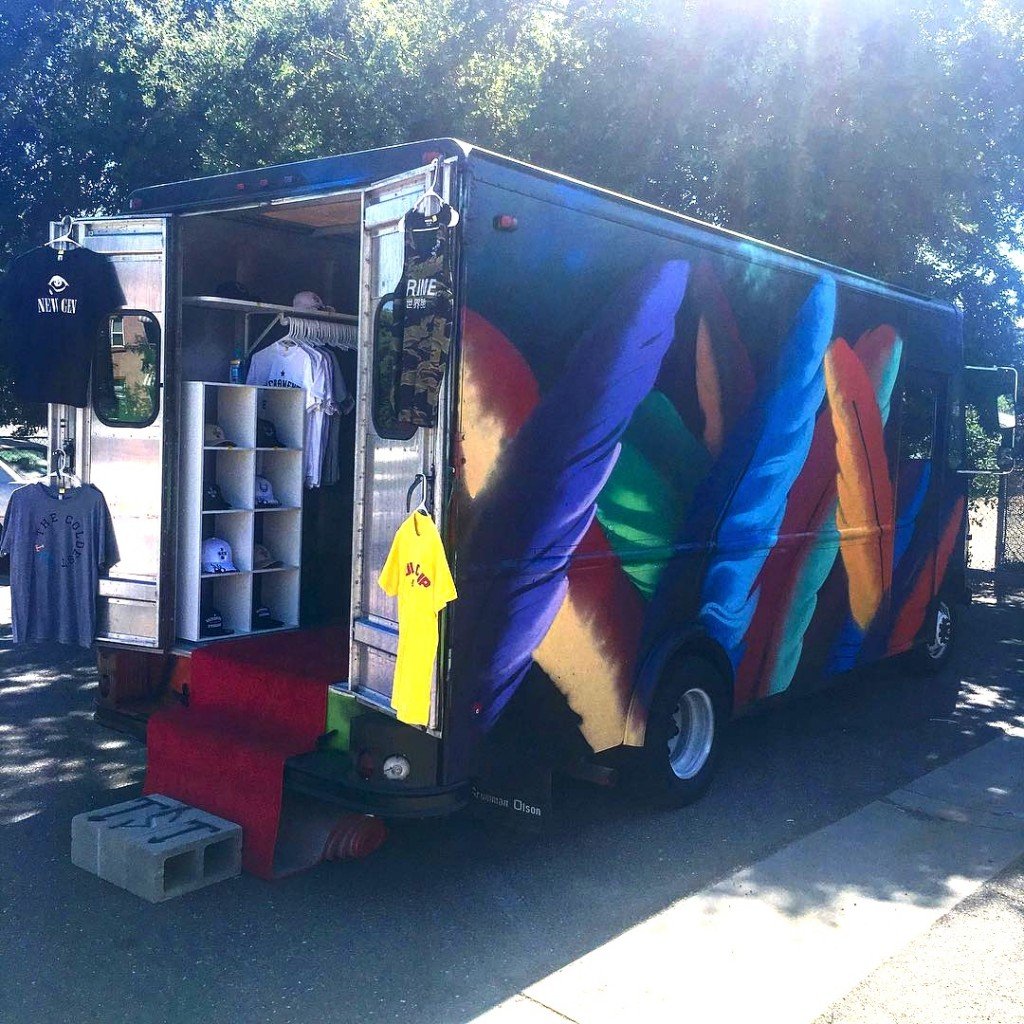 Sacramento plays host to many food trucks, ice cream trucks, and even some video game trucks. Now The Streetwear Truck, a new mobile boutique, has rolled into town carrying one-of-a-kind apparel and accessories from local and national brands. The truck's eye-catching exterior is spray-painted by local artist Brandon Alexander. Inside, fashion fans can sort through multiple racks of graphic tees and shelves of embroidered caps. With price tags maxing out at $30, the business hopes to attract curious customers from all walks of life.
The 120-square-foot mobile clothing store is owned by two friends, Sacramento-based designers Ryan Chappell and Giovany Anaya, who began taking their passion for fashion to the street of the capital city on July 1. Chappell's own Prime Eleven label and Anaya's New Gen line are among the six brands currently on offer, which also include California Steez and Full Clip Global.
"Most of the streetwear movements happen [on] the East Coast, so a lot of people do not know about it here in California," says Chappell, who manages the truck full-time while Anaya helps out on the weekends. "We thought that bringing the movement to Sacramento will help our brands and other local brands get their stuff out there."
The Streetwear Truck also serves as a consignment shop, and the owners plan to feature women's street clothing starting later this summer. For now, the duo plans to keep rolling out unique designs while trying to make their mark in Sacramento's small-yet-vibrant fashion scene. Look for the truck outside spots like midtown's The Rich Barber hair studio, downtown's Coin-Op Game Room and Dutch Bros. Coffee in Elk Grove on Tuesdays, Thursdays, Fridays and weekends.
Check out more at thestreetweartruck.com and follow along on Instagram for the truck's daily locations.
You Might Also Like
Sacramento fashion designer creates retro baby onesie line
Free Art Friday scavenger hunt launches in Sacramento
Benjamins puts best foot forward with stylish shoes made in Sacramento