A Shire Thing
At a new Lord of the Rings-inspired board game cafe, the owners welcome patrons—from midtown to Middle Earth— to "Speak, friend, and enter."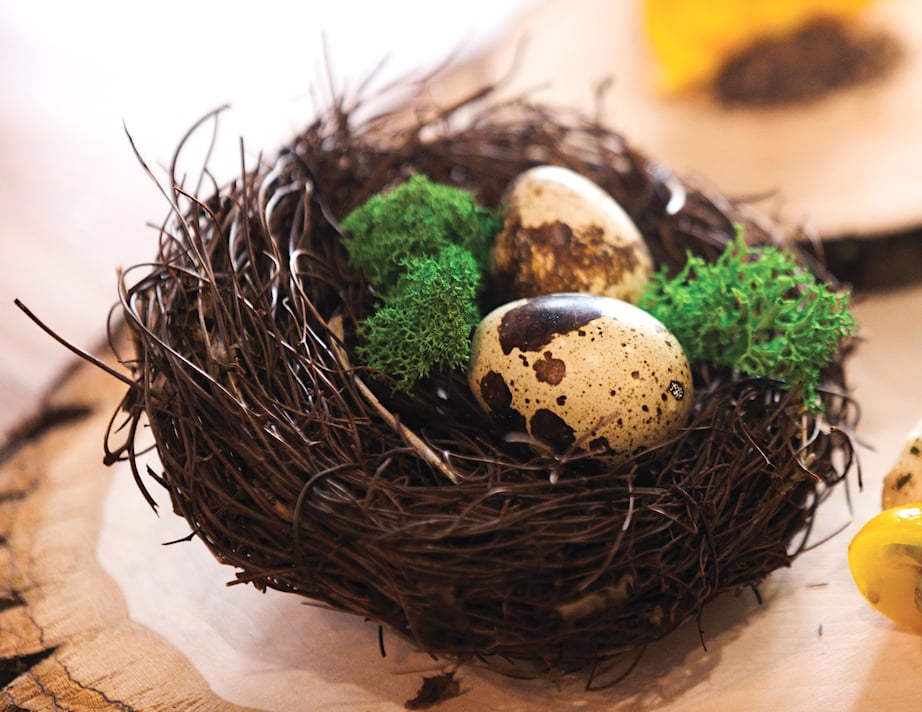 Forget Mordor. If Frodo Baggins were on an epic quest in Sacramento, this is where he'd be headed.
Welcome to the region's first Lord of the Rings-inspired board game cafe, where visitors can leave their iPhones in their pockets for a few hours while savoring some creative comfort food and drinks (Halfling Tea, anyone?) in a decidedly analog world.
This new downtown spot, called There and Back Cafe, partially opened in February but has been a work in progress since then, with husband-and-wife owners Ross and Heidi Rojek—proprietors of Capital Books just around the corner—methodically transforming the former space of Oblivion Comics & Coffee into their version of a Hobbit's home, a place that's warm and inviting and where adventures await with each visit.
The concept is simple: The cafe has board games on hand, ranging from Clue to Catan, and guests can while away the hours at tables of various sizes, including larger communal ones, and partake in the, shall we say, fellowship we've been lacking during the pandemic. "We've all been stuck at home for the last two years," says Heidi. "People are just craving other humans to talk to."
There and Back is nestled just steps from the entrance to the Cathedral of the Blessed Sacrament near the corner of 11th and K streets and takes its name from the pages of J.R.R. Tolkien's 1937 novel The Hobbit. And the Rojeks have infused the décor with fantasy, sci-fi and retro-industrial touches to complete the immersive experience.
The linoleum floor that welcomes visitors, for example, is a replica of Tolkien's Middle Earth map. The wall behind the food and coffee bar features a hexagonal pattern as an homage to the board game Catan, and the menu board is designed using oversize Scrabble tiles (a custom project by local maker Lauren Allen) spelling out the names of drinks made using beans from Reno's Old World Coffee Lab and teas from downtown's Allspicery. The hot beverages come in custom-made ceramic mugs that might be found inside any respectable Hobbit's cupboard in the bucolic Shire.
The eclectic mix of the Rojeks' influences are on full display. The cafe may be inspired by Tolkien, but sci-fi and fantasy icons from all spheres abound. A steampunk Star Wars mural featuring C-3PO and R2-D2 in dandy Victorian suits stands sentry as you enter the main cafe space. Elvish swords and vintage board games adorn the walls. And whimsical fantasy terrariums handcrafted by Heidi herself—one with a tiny fairy reading a book— dwell beneath stylish Edison lights.
Ross, 54, is a Carmichael native who grew up playing Dungeons & Dragons and devouring fantasy and science fiction books. "I started with the As—Brian Aldiss, Ben Bova, Bradbury— and worked my way down," he says. Running comic book stores and game shops for 15 years, he sees Capital Books and the new cafe as an extension of his personal passions.
"We've got kids coming here who just want to play Pokémon—6 or 7 years old," Ross says. Pointing to a stack of vintage board games—including a rare first edition of 1977's Lord of the Rings: War of the Ring game that was donated by a patron—Ross says, "The guy that dropped that stuff off was 65."
There and Back's back room— with floor-to-ceiling windows and exposed brick walls—is its primary gaming area, where guests borrow or rent their games of choice (patrons can also bring their own games or purchase them on-site).
But if the gaming side of the cafe is Ross' domain, Heidi and her team's cuisine has also been racking up the high scores with their creative and ever-changing menu. Each day, she and in-house chef Katie Anaya conjure up both savory and sweet creations, crafting flaky meat pies, savory tarts (often with fruit from their own backyard trees), loaded toasts, or their inspired "Shire-cuterie" boards. Served on a live edge wood tray (with the bark intact), the boards boast an array of dried meats (many from East Sacramento's V. Miller Meats), as well as cheeses from the Sacramento Natural Foods Co-op, locally sourced quail eggs (cleverly cradled in a Shire-esque bird's nest) from North Highlands' GullyRumpus Farm, olives, fresh pesto and more.
An avid baker since childhood, when her grandmother taught her to make pie crust from scratch, Heidi's rotating selection of baked goods—the tangy chicken and roasted bell pepper hand pie being a recent standout—walk the line between packing rich, diverse flavors into their dishes and maintaining an approachable simplicity. The daily offerings also include a collection of treats from Freeport Bakery.
The specialty menus for events and holidays are particularly inventive. During "Tolkien Reading Day" in March, for example, There and Back featured "One Ring to Rule Them All"—glazed doughnuts from Land Park's Marie's Donuts that were "inscribed" with Elvish writing (in white frosting) to mimic the gold ring from the books—and "Halfling Apple Green Tea," with steamed almond milk, caramel and cinnamon.
Heidi, 55, didn't grow up steeped in fantasy game culture, but she relishes the role that food can play. "We're telling a story here," she says of the complete experience—the décor, the games, the food and more. "We're already working on a May the 4th special menu," she says, referencing the annual "May the Fourth Be with You" holiday for Star Wars fans.
"Food is love," she explains. "I like to show somebody that I care about them by making them something. So for me, cooking for our customers is a treat."
And customers certainly seem to be on board. "[One day], we had two different groups that all had elf ears on," Heidi recalls. "So I went up to them and said, 'Is there something [like a comic convention] going on at the convention center?' And they said, 'No, we're here for you.' I was like, 'Oh my God, it's working.' " On another day, one gentleman showed up nattily dressed as Bilbo Baggins from The Hobbit.
Whether the customers are pink-haired cosplayers or state workers just stopping in for a latte and fresh-baked hand pie, the Rojeks' goal is to dish up Hobbit-worthy hospitality to all who enter. "It sounds corny, but strangers are just potentially new friends you haven't met yet," Ross says. "That's what we're going to get here—a lot of new friends."
1020 11th St. 916-237-5925. thereandback.cafe