They Say It's My Birthday
A long-lost culinary favorite returns to the capital city. One former devotee can't wait.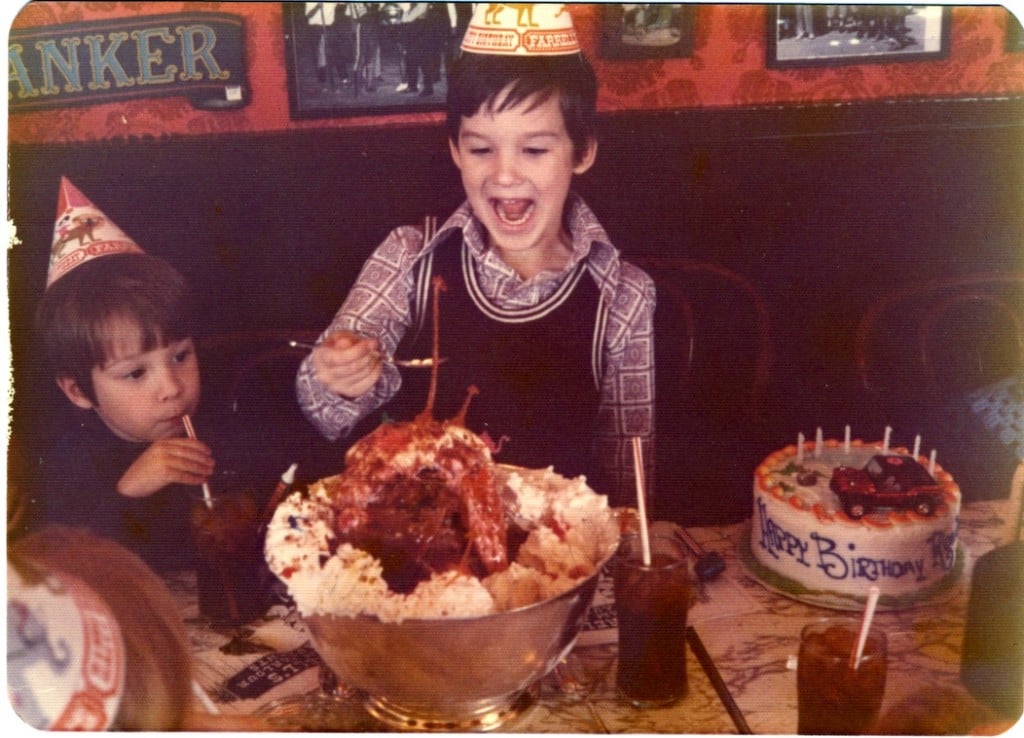 It's a rare day when a bygone source of magical childhood memories returns. But for many of a certain age in Sacramento, that day will arrive on Aug. 8 when Farrell's Ice Cream Parlour, that long-lost emporium of gustatory Americana, opens its first local restaurant since its last one closed here decades ago.
Those of us who celebrated birthdays there (like my newly minted six-year-old self, captured above in a state of unabashed sugary bliss in 1973) remember well its red velvet walls, endless glass jars of colorful candies, patriotic bunting and Victorian splendor that must have seemed terribly square to the groovy, disco-loving teens and adults of the day. But if it was out of step with the times, we preteens were immune to its cultural anachronisms and embraced each and every moment (and bite) of this wonderfully manufactured nostalgia. It was, in fact, as close as we could get to Disneyland's Main Street without leaving Howe Avenue.
But most of all, we remember the outsized drama of the presentation of the fabled "Farrell's Zoo." Suddenly, an alarm would sound and two skimmer-hat-wearing servers would burst forth into the room, running one in front of the other, balancing between them long wooden poles in each hand that supported a tray holding aloft what surely must have been the world's largest ice cream sundae. (Picture two ancient Israelites—or Indiana Jones and his trusty sidekick Sallah—carrying the Ark of the Covenant and you'll have some sense of the majesty involved here.)
After circling the table for maximum effect, the servers removed the massive silver bowl piled high with dozens of scoops of various ice cream flavors and gooey toppings (along with a few assorted plastic animals; hence the "zoo"), and ceremoniously lowered it in front of said wide-eyed birthday boy or girl. It was a nearly overwhelming spectacle, and one that still conjures potent memories for at least one of its customers some 40 years later.
So can Farrell's still dazzle in 2013? Only time will tell. Meanwhile, someone hand me a spoon. My next birthday can't come soon enough.
Farrell's new Sacramento location is at 1625 Watt Ave. 972-8000. farrellsusa.com