Think outside the bun this summer at the 2018 Sacramento Taco Festival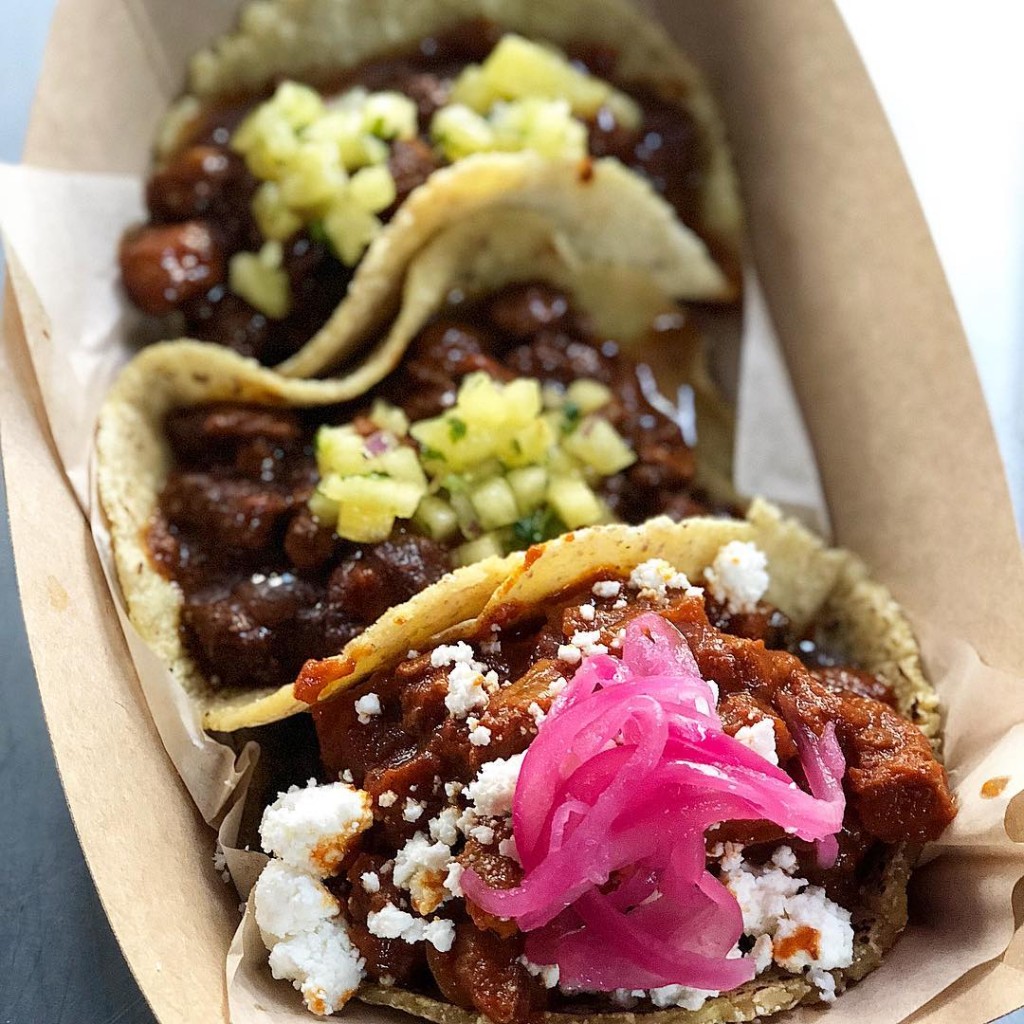 Sacramento, get ready for Taco Saturday during the fifth annual Sacramento Taco Festival, which will take place June 2 and is expected to draw more than 10,000 people.
The feast-ival, founded by Adrian Perez (who also started the online publication SacLatino Magazine), will once again take over Del Paso Boulevard in North Sacramento, with over 25 taco makers, including Masa Guiseria and Azteca Street Tacos slinging both traditional tacos and fusion versions of the popular Mexican street food.
During the week leading up to the gathering, folks can cast their vote for their favorite local taco joint at sactacofest.com, and then at the event, they can also vote for the best taco of the day. Winners of both competitions will be announced at the festival.
In addition to noshing on the smorgasbord of tacos, attendees can sip beer and margaritas or partake in a taco-eating contest—in which participants have 60 seconds to eat as many tacos as possible. In addition, spectators can watch pups strut their stuff during a chihuahua beauty contest or catch bouts of Mexican wrestling.
Two stages of entertainment will feature folklorico dancing and other performances, as well as the festival's first-ever singing competition, in which folks will belt out "Remember Me" from the Pixar film Coco, which earned the Oscar for best original song this year, for a $100 cash prize. Sign-ups for the contest—which will be divided into two age groups, 17 and under, or 18 and over—will begin next week, and applications will be available on the festival's website or at local shops like Dimple Records.
$10 ($7 in advance; free for ages 12 and under). 10:30 a.m.-6:30 p.m. Del Paso Blvd. 916-914-4665. sactacofest.com
You Might Also Like
Two Paragary alums to launch a farm-to-fork Asian restaurant
The Halal Guys plan two Sacramento-area locations
Echo & Rig steakhouse opens at Downtown Commons