Third annual Le Dîner en Blanc to paint Sacramento white this October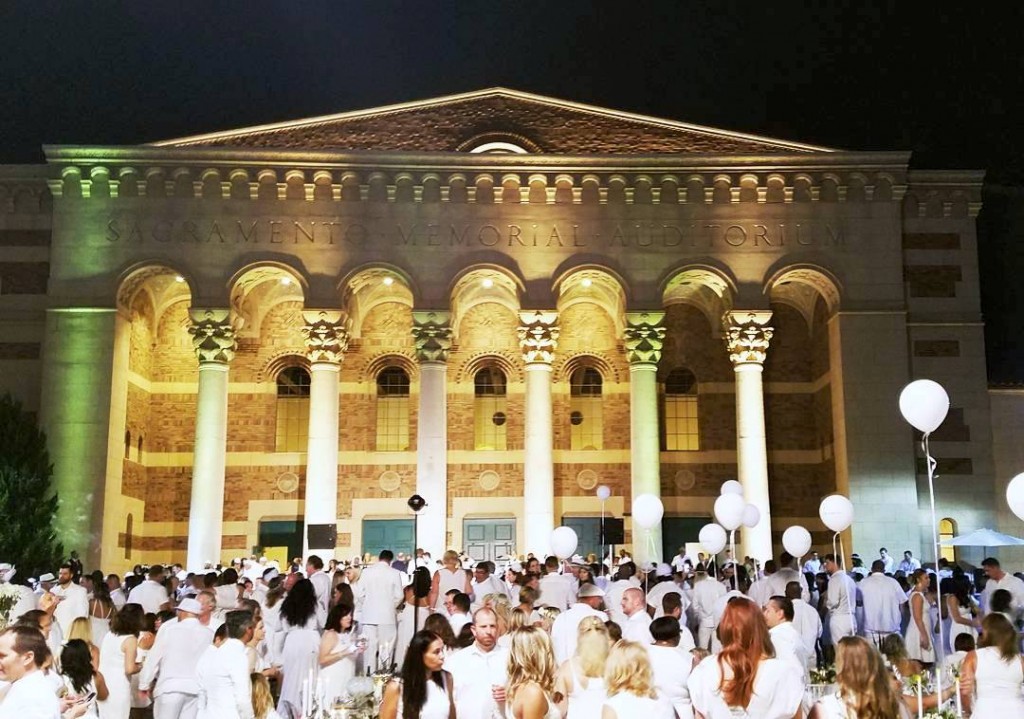 At Le Dîner en Blanc, no one will judge you for wearing white after Labor Day.
On Oct. 6, the Parisian-style, community pop-up dinner, during which all attendees are required to don white from head to toe, will return to the capital city for the third consecutive year.
This year, almost 2,000 guests will be invited to the once-a-year party— a phenomenon that began in Paris in 1988 and has since spread to over 70 cities worldwide, with Sacramento being the only Northern California host city.
"The whole point behind [Le Dîner en Blanc] is to create a celebration of the people of the community who could just come together in an experience where they can dine together, get to know each other and celebrate and be proud of the community space," says Christine Ault, one of the five coordinators of the soirée, along with Maritza Davis of Unseen Heroes, restaurateur Bobbin Mulvaney, event consultant Libby Siino and Kaiser Permanente public affairs director Michelle Odell.
In keeping with Le Dîner en Blanc tradition, the venue of this year's event will be kept secret until the day of, when guests will gather at a few departure sites where they'll be escorted by a volunteer to the dining locale.
Past Sacramento dinners have been held at downtown landmarks like Downtown Commons in front of Golden 1 Center in 2016 and Memorial Auditorium in 2017.
Diners will be selected by the hosting team in three phases: First, those who dined last year will be invited back; second, each will get to sponsor a friend and his/her guest (so, if you don't have an invite, be really nice to someone who does); and finally, the waiting list will be sorted through to fill the remaining space. (Click here to register for the waiting list)
Lucky invitees will pay $40 per seat in advance to attend and must bring their own white table, chairs, tablecloths, plates, glasses and cutlery.
They can also bring their own food, or pre-order and pick up a gourmet picnic basket before the event from a few local restaurants and businesses. Guests cannot bring alcohol, but champagne and wine are available for pre-purchase on Le Dîner en Blanc's website.
Ault says she's excited to see plenty of creative attires and costumes, as well as table décor as some of previous participants have already been planning for this October's party since last year. "[There was] a Tower Bridge table setting all in white and they had dessert in the center of it and it probably was one of the most beautiful table settings [I saw]," says Ault. "I'm just blown away with how much time and attention people are taking for what they wear and how they set their table."
For more information or to join the waiting list, visit sacramento.dinerenblanc.com
You Might Also Like
Hoppy Brewing Company to open two new location this summer
Eat and shop your way through these 10 great farmers' markets around the region
A new food hall and market to open along the Broadway corridor