Track 7 Brewing Co. set to open its first-ever restaurant this summer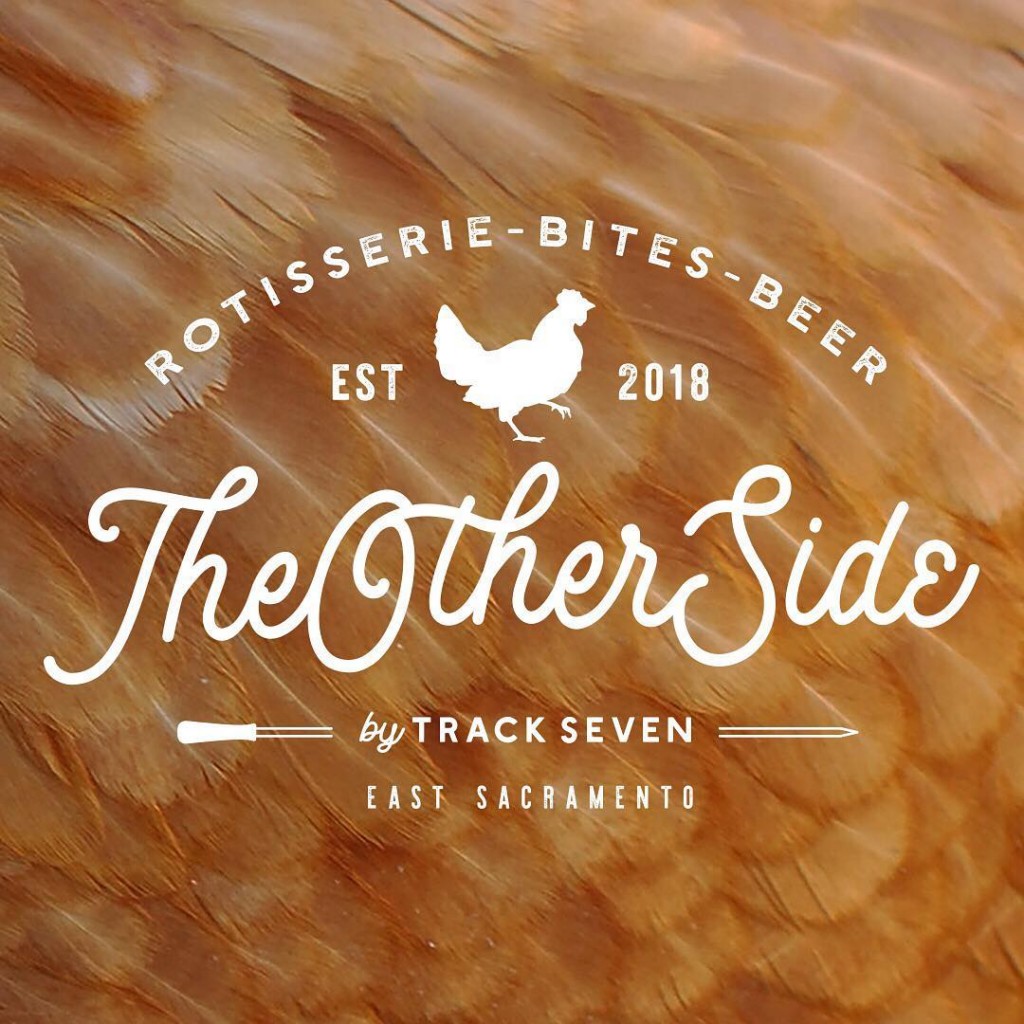 The Other Side, the rotisserie-focused restaurant and taproom in East Sacramento from the owners of Track 7 Brewing Co., is set to open the first week of July.
This first restaurant from the Track 7 team, who opened their original taproom in Curtis Park in 2011 and a second in Natomas in 2015, will highlight the company's popular brews and a menu of rotisserie and scratch-made comfort foods meant to be shared.
Oliver Ridgeway, formerly the executive chef of Grange Restaurant & Bar, has been heading up the menu concept at the restaurant, and brought on Noah Mansfield, who has worked at Mother and Hook & Ladder. (Ridgeway and Mansfield will continue to collaborate on The Other Side until Ridgeway departs to focus on his solo concept, downtown's Camden Spit & Larder.)
The rotisserie will be churning out chicken, pork and whole heads of cauliflower, while the kitchen whips up dishes like mac and cheese, a burger made from a blend of brisket, short rib and chuck (with an olive oil bun), and Panic Fries—crispy fries topped with beer cheese made from Track 7's flagship Panic IPA, as well as pork shoulder, pickled jalapeños, scallions and radishes.
"It was always a conversation [with head brewer and Track 7 co-owner Ryan Graham] on the back of a napkin of what's good, shareable food and what goes well with beer that's not fried, so we settled on rotisserie," says Ridgeway, who met Graham when their children attended to the same preschool. "It's the simple things—food that's recognizable, but made with authenticity. We're making all the pickles from scratch. We're making the burger buns in house and our own ketchup."
The Other Side's general manager Tracy Losch says the 3,600-square-foot space will feature a color palate of light blue and gray, and have an open airy feel, in contrast to the industrial, masculine taprooms Track 7 is known for, which Losch says is kind of a play on the new restaurant's name.
"The other side of Track 7 is the food side and the softer side," she says. "The Other Side is not necessarily going to be feminine, but it's going to be lighter and brighter."
At The Other Side, there will also be communal tables, emphasizing the restaurant as a place where family and friends can gather and share a meal and a pint—the bar's 12 taps will pour 10 signature beers, with two taps open for rotating guest ciders. In addition, the bar seating along the outdoor patio railing will allow patrons to look out onto the East Sacramento neighborhood.
"East Sac is such a fantastic little borough in Sacramento," says Losch. "The community is a little bit older, they're settling down, they're professionals, they have kids, and they have soccer practice—it's kind of like the Track 7 kids that have grown up and this is where they settled. They have that fond spot in their hearts for Track 7, and this is us taking that next step and growing up."
The team is aiming to open the doors in early July with a grand opening party scheduled for August. The team plans to introduce a brunch menu once the place is up and running, as well as expanded weekend hours.
Sun.-Thurs. 11 a.m.-9 p.m. Fri.-Sat. 11 a.m.-10 p.m. 5090 Folsom Blvd. track7brewing.com
You Might Also Like
Bao burgers and lobster rolls join the menu lineup at new downtown food hall
A new taproom and eatery to open on K Street soon
Taste: The region's latest food, drink & restaurant news for June 7