Track 7 Brewing sets Feb. 21 grand opening for new Natomas taproom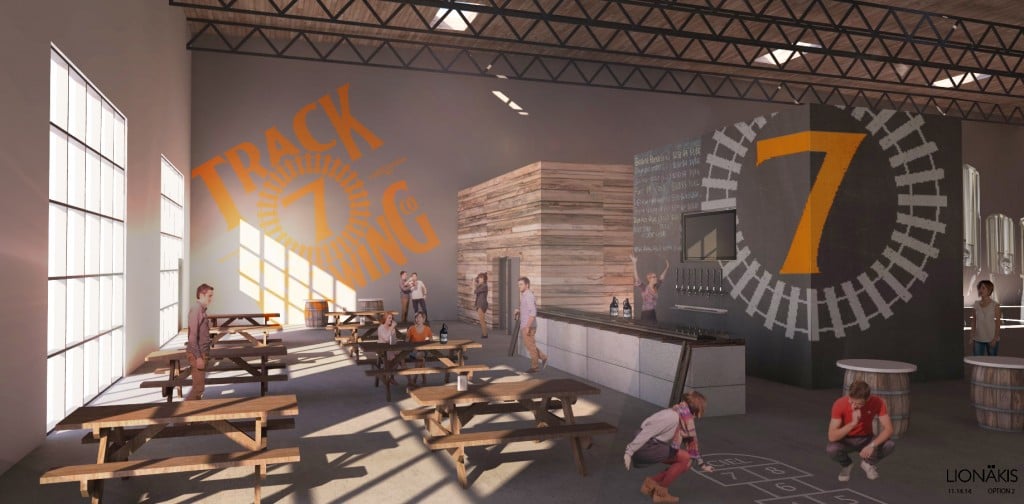 UPDATE: To celebrate the grand opening of its Natomas location this Saturday, Feb. 21, Track 7 will release a blood orange IPA entitled Blood Transfusion, which uses the zest from local blood oranges in the brewing process. Also, Krush Burger food truck will roll up to the brewery from 12- 3 p.m., and The Pizza Company will dish out slices from 3-7 p.m. Get there in time for the ribbon cutting at 2 p.m., and get your hands on some raffle tickets from 12-5 p.m. for a chance to win prizes such as a private party at Track 7's original Curtis Park location and a beer-making experience with Track 7's brewmasters. Grand opening celebration: noon-9 p.m. 826 Professor Ln. 520-4677. track7brewing.com

Curtis Park's thriving craft beer mecca Track 7 Brewing Co. is branching out with a new brewing facility and taproom opening Feb. 21 in Natomas.
The Natomas outpost launched with a soft opening on Jan. 17, while the grand opening comes just in time for Sacramento Beer Week, which takes place Feb. 26-March 9.
The airy, polished space, designed by local architecture firm Lionakis, will comprise 35,000 square feet of manufacturing, packaging and distribution facilities, along with office space and a 5,000-square-foot shaded outdoor patio with areas to play games like cornhole and oversized Jenga. The taproom interior is designed with features like communal picnic tables, wooden walls and barrel bar tables.
"From the taproom you basically have a wide-open view of the brewhouse," co-owner Geoff Scott says. "While you drink your beer, you can watch the brewer make beer, the cellarman clean the tank and the packaging crew can or bottle."
Track 7 Natomas will have six primary brews on tap (including the brewery's signature Daylight Amber Ale, Bee Line Blonde and Panic IPA offerings), with three seasonal releases and a one-off special brew planned to rotate through the lineup. The new location will also offer guided tours on Saturdays to show guests the brewery facility and how Track 7's beer is brewed and bottled.
Though Track 7 Brewing Co., which launched in 2011, has outgrown its Curtis Park location, Scott said it will continue to operate as a taproom and test batch facility.
"The main thing that's exciting is this [new location] is finally going to allow us to produce the amount of beer we want," says co-owner Ryan Graham, who says its max brewing capacity is 175,000 barrels per year, with initial permitting at 8,000 barrels annually.
To celebrate the grand opening of the Natomas location, Track 7 plans to release its first lager, as well as an IPA called Blood Transfusion, which uses the zest from local blood oranges in the brewing process.
826 Professor Ln. track7brewing.com. 520-4677. track7brewing.com
Related Links
–New brewery tour hits hot spots of Sacramento's beer boom
–Roseville's historic Owl Club set to reopen
–A 'bigger and better' Sacramento Beer Week set to take place in February