True Colors
A new exhibit at the Manetti Shrem Museum explores identity and representation through the works of young Black artists.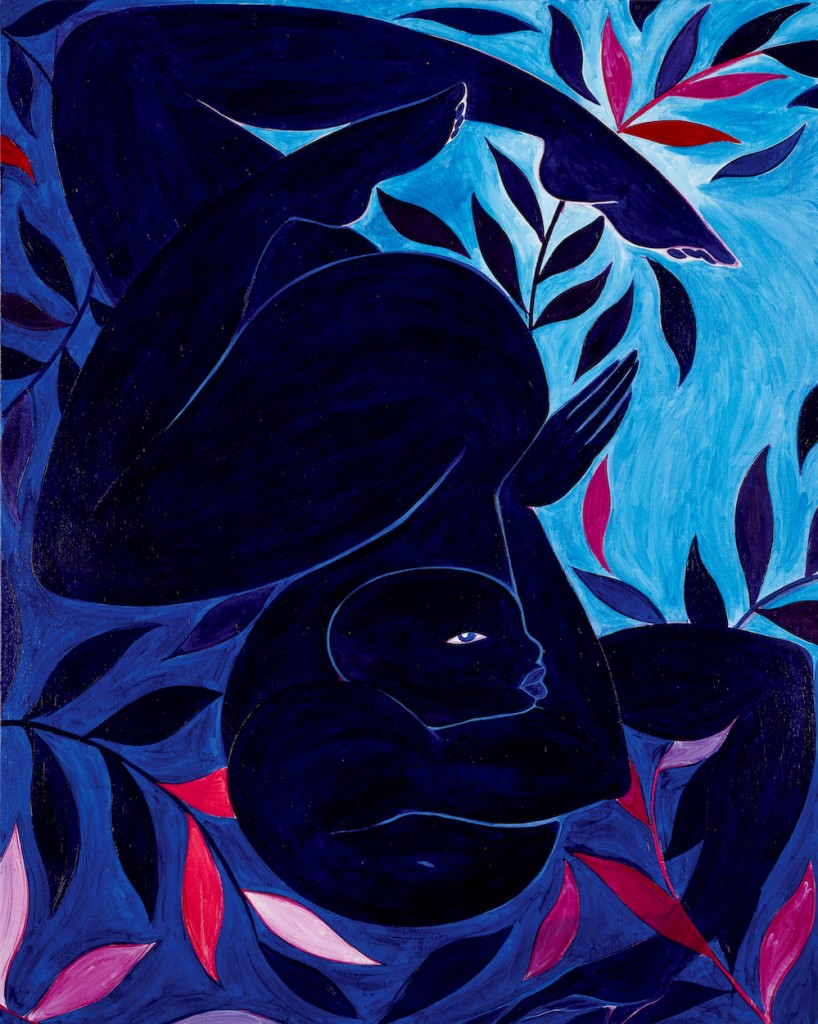 To herald the July 28 opening—and West Coast debut—of Young, Gifted and Black at UC Davis' Manetti Shrem Museum, the lobby has been glowing with a poignant message since March: I Belong Here, a neon work by Bahamian artist Tavares Strachan. While the radiant script had been omitted from the 50-piece traveling exhibit, it made an indelible impression on the museum's associate curator and exhibition department head Susie Kantor when she spotted it on the list of artworks featured in the show's debut at New York's Concordia College in 2019.
"It's meant to be a conversation piece," says Kantor, who requested a yearlong loan of the neon from Bernard Lumpkin, co-owner of the Lumpkin-Boccuzzi Family Collection of Contemporary Art, comprising more than 500 works by established and emerging artists of African descent. Young, Gifted and Black (YGB) was shaped from this spirited trove by curators Matt Wycoff and Antwaun Sargent, and includes artists who have previously shown at the Manetti Shrem, like Oakland's Sadie Barnette, whose YGB contribution, Untitled (People's World), covers parts of her Black Panther-affiliated father's FBI file with fuchsia spray paint.
"What are the barriers to belonging?" Kantor asks. "Young, Gifted and Black will hopefully give people a sense of representation on the walls by showing artists who have been [historically] underrepresented." And not just in the art world, either. During a virtual talk hosted by the Manetti Shrem in 2020, Sargent—who also served as editor of the exhibition's eponymous companion book—explained that part of the mission of the Lumpkin-Boccuzzi Collection (and by extension, YGB) is to "collect a community," while Lumpkin added that the works help people "understand their world better."
Lumpkin is a child of academics (the collector's late father, who was Black, taught physics at UC San Diego; his Sephardic Jewish mother holds a PhD in French literature), whose hereditary teaching instinct drove his former career at MTV News as producer of educational shows that addressed topics like the war in Iraq and the importance of voting. The exhibit—which borrows its name from the Nina Simone song dedicated to A Raisin in the Sun playwright Lorraine Hansberry, who coined the phrase "Young, Gifted and Black"—will continue to be mounted primarily at colleges and universities.
While YGB is sorted into four categories (Black, color, materiality and portrait), "the sections aren't hard and fast," explains Kantor. Fluidity seems apropos of identity, a frontier that artists are constantly charting, maybe in search of belonging.
For example, a piece called A Mother Who Had No Mother by Chicago native Chiffon Thomas is a portrait constructed of embroidery floss, acrylic paint and canvas on a window screen. And should the fabric sculpture Wrong by New York artist Kevin Beasley—made with a hoodie, T-shirt and body pillows—be displayed in the Black section or among other works of materiality like Pres by Wilmer Wilson IV, which is rendered in staples? "The hoodie is obviously very intentional as a material. Especially nowadays, it evokes thoughts of Trayvon Martin," says Kantor.
Meanwhile, color is another denominator of the show, from the golden profusion of Vaughn Spann's floral still life Radiant Sunshine, the Morning After (For Lula) to the exhibit's anchoring piece, Tunji Adeniyi-Jones' Blue Dancer, which features a figure floating over an azure background.
"There's such vibrancy to [the show]," says Kantor. "Looking at all the ways the artists are exploring identity, there's just so much to see."
* * * * * *
Young, Gifted and Black will be on view at the Manetti Shrem Museum from July 28 through Dec. 19, 2022. Admission is free. For more info, visit manettishremmuseum.ucdavis.edu.