Two Paragary alums to launch a farm-to-fork Asian restaurant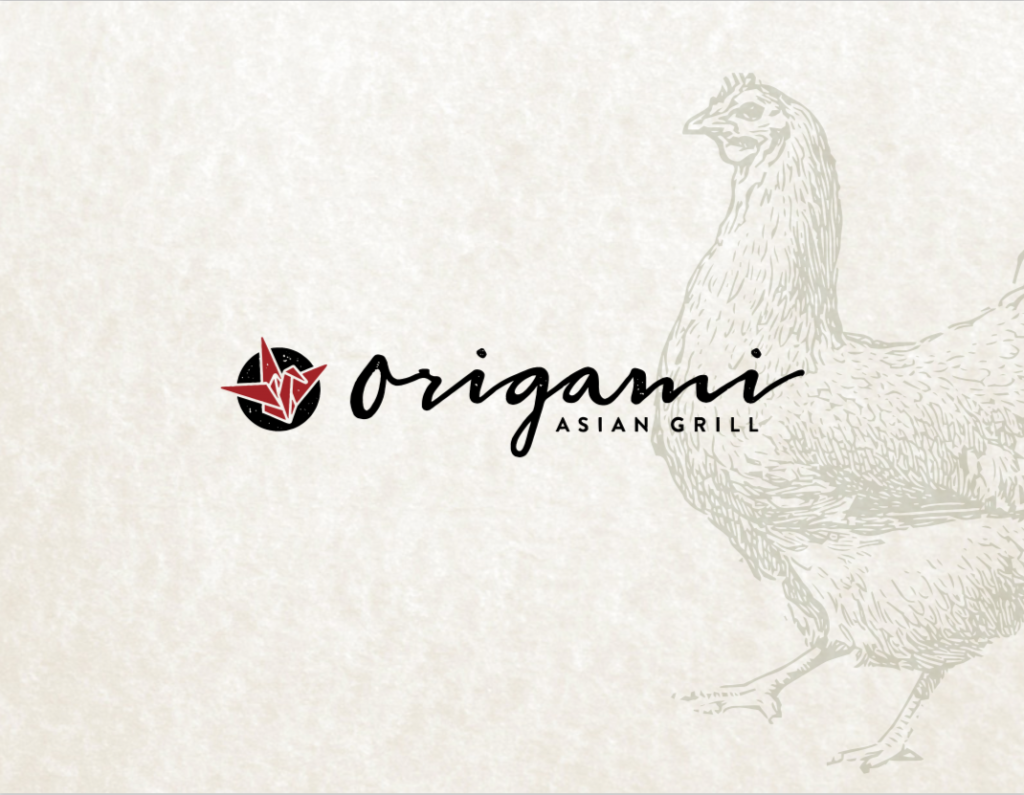 Origami Asian Grill, the new concept from chefs-owners Scott Ostrander and Paul DiPierro, is set to open the first week of May.
Located in East Sacramento next to V. Miller Meats on Folsom Boulevard, Origami will be a fast-casual restaurant, in which patrons will walk up the counter, order a base dish (like a leafy green salad, cold noodle salad, sandwich, rice or ramen), and then add a protein (such as chicken, pork belly or tofu), seasonal vegetable (think baby bok choy, baby corn and fava greens), and sauces.
"Imagine a Chipotle, where you'll pick a ramen and say, 'I'll take pork belly with that,' and the person next to you is like, 'I want [ramen], but I want seasoned tofu,' or something like that," says Ostrander, who previously served as executive chef of The Inn at Park Winters and Paragary's, and has also held stints at Restaurant Th13een and the three-Michelin-starred Chicago restaurant Alinea.
"[This concept] is fitting to a fast-paced society, and we want to give people that, but still maintain the quality of a high-end, à la carte meal," adds DiPierro, who was Ostrander's chef de cuisine at the Inn at Park Winters, and has also worked at Paragary's, The Kitchen and The Restaurant at Meadowood in St. Helena.
Fans of the boldness and complexity of Asian food, Ostrander and DiPierro—who both grew up in Sacramento and live in East Sacramento—plan to use their knowledge of French culinary techniques and California's farm-to-fork cuisine when working with Korean, Japanese, Chinese, Thai and Vietnamese flavors at Origami (the name is a reference to the craftsmanship involved in the art of cooking and Japanese paper folding). As such, the chefs are working directly with local farms like West Sacramento's Del Rio Botanical, to have them grow certain herbs, spices and vegetables specific to their needs, like Szechuan peppercorns and lemongrass.
In addition to the fast-casual portion of the restaurant, Origami will also feature a Chef's Counter, a five-seat bar open for reservations on Friday and Saturday nights, when diners can sidle up to the open kitchen and order items from a special menu created by either Ostrander or DiPierro. The chef at the helm for the evening will then build a progressive prix fixe dinner out of the selected items.
The chefs also plan to offer a late-night menu that will be served from the restaurant's accordion windows, which Ostrander thinks will go over well with patrons of the nearby Hilltop Tavern and workers getting off duty at area spots like OneSpeed Pizza and Allora. Origami's 2,000-square-foot space—which DiPierro describes as "rustic and industrial, but polished and shiny," with a red and black interior and exposed wood beams, duct work and metal trusses—may also play host to Sunday cooking classes, brunch or large group dinners.
"We're both chefs, we're both owners, we're both going to be in the building all the time," says DiPierro. "So it gives us the creative wiggle room to push the boundaries of what a restaurant is and what it's capable of. It's something we're excited for."
4801 Folsom Blvd. For updates on the progress and opening of Origami Asian Grill, visit the restaurant's Facebook page.
You Might Also Like
Grange Restaurant & Bar hires new executive chef
Modern Italian seafood restaurant Allora opens in East Sacramento
Mas Taco Bar to open in Dos Coyotes space on R Street