Wahoo's Fish Taco opens in midtown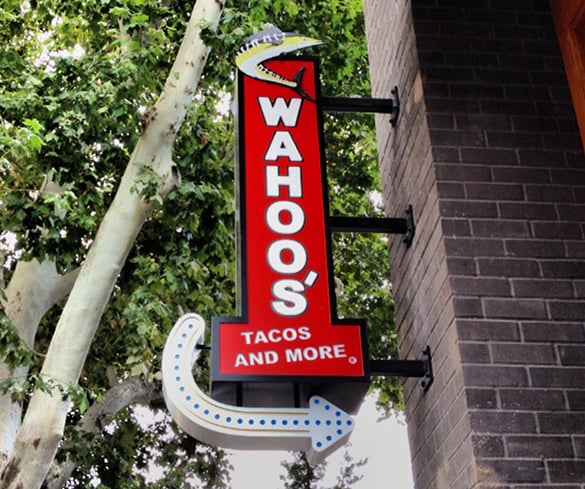 More than five years after opening, the L Street Lofts building has hooked its first restaurant—a 3,000 square-foot Wahoo's Fish Taco, a Santa Ana-based chain that started in 1988 and features an "eclectic Mexican/Brazilian/Asian menu and a Hawaiian north-shore vibe," according to its website. The restaurant will open this Monday, Aug. 4 at 11 a.m.
Bob Clippinger, a Newport Beach-based developer, owns 68 of the 92 lofts in the building, along with the ground-floor retail space, all of which he purchased in May of 2012. Clippinger owns numerous other projects in the region, including the Cathedral Building at 12th and K streets, where the restaurant Ella is located.
This will be Wahoo's first location in the Sacramento region. It has about three dozen restaurants in Southern California, three in Northern California (Sunnyvale, San Jose and Fresno) and has expanded to Colorado, Las Vegas, Austin, Texas, and recently opened its first franchises in New York City and Tokyo. The restaurant serves up tacos, burritos and enchiladas that come with either charbroiled fish, shrimp, steak, chicken, carnitas or tofu. They also serve salads and nachos and have both vegetarian and vegan options. Wahoo's will serve lunch and dinner seven days a week, and may add a weekend brunch service down the road. The space will have outdoor seating on L Street, and will also feature a full bar, including margaritas.
Like many of the other restaurants in the chain, it will have somewhat of a Hard Rock Cafe design aesthetic, but will feature sports memorabilia (like signed surfboards and skateboards) instead of music memorabilia. However, Clippinger says that the midtown Sacramento location (on L Street between 18th and 19th streets) will be a little different than the others, befitting its location in a high-end residential project. "They're going to upscale it for us a little bit," he says. "It'll be great for the neighborhood."
Wahoo's Fish Taco. 1820 L St. 378-0104. wahoos.com