Wayne Thiebaud as Photographed by Irving Penn
In 1993, one of the world's greatest photographers took a portrait of this Sacramento artist as a younger man. But it was never published—until now.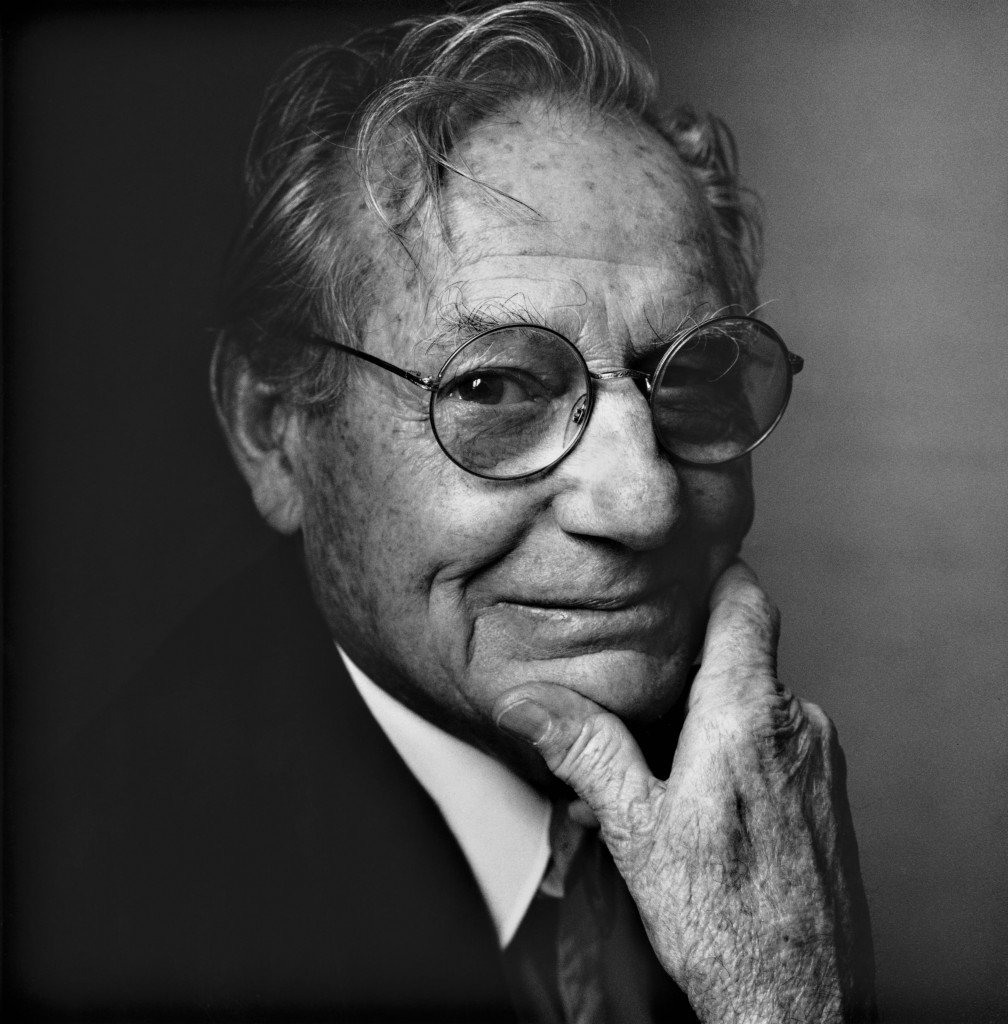 OOn Dec. 14, Sacramento artist Wayne Thiebaud will be inducted into the California Hall of Fame in Sacramento alongside superstars like Barbra Streisand, Betty White, James Cameron and Serena Williams.
But this isn't the first time the 90-year-old painter has found himself among an impressive collection of names. In 1993, he joined the likes of Pablo Picasso, Truman Capote, Alfred Hitchcock and other 20th-century cultural icons whose portraits had been captured on film by legendary photographer Irving Penn. The lensman, who died in 2009, photographed Thiebaud for Vogue magazine, a publication for which he shot over 150 covers during a 55-year span, but the portrait was never published. And Thiebaud himself had never seen it before.
Seeing the image for the first time in early November, a week before his 90th birthday, Thiebaud recalled the session with Penn.
"I had never met him before," says Thiebaud, who was visiting New York when his dealer Allan Stone called him to say that Penn wanted to shoot him. The next day, May 20, 1993, a town car arrived at the Stanhope Hotel to pick up the artist and escort him to Penn's Lower East Side studio.
Penn, who was 75 at the time of the shoot, made some tea, and they discussed painting, literature and poetry before the session began. "He asked me if I was afraid of the camera," recalls Thiebaud, then 72. "I think I said, 'Terrified.' I said, 'I have to confess I don't like photography very much,' and that didn't seem to go over too well." Nonetheless, the artist remembers, Penn was a friendly host and seemed genuinely interested in Thiebaud's work.
During the next 30 minutes, Penn took about 100 pictures of the visiting Sacramento artist, directing him to strike subtly different poses. "He worked in an odd way," says Thiebaud, whom Penn had asked to sit on a table across from him, so he could shoot him at very close range. "His knees were almost touching my knees. He had two people behind him dressed in black, and they were ready with cameras, and as soon as he'd finish shooting [from one of the cameras], he just handed it back [over his shoulder to his assistants], took a different one, and started shooting again. Never got up. Never turned around. Never said anything. He was pretty imposing, actually. He was in charge of everything."
Today, sitting in his own studio, Thiebaud studies the image of his younger self with the critical eye of the celebrated painter that he is. "That's a pretty good composition. It's kind of an interesting picture because it shows so many of my freckles," he says, smiling. "I think it's rather good."