World of BrewCraft: A Sampling of Sacramento Beer Week 2017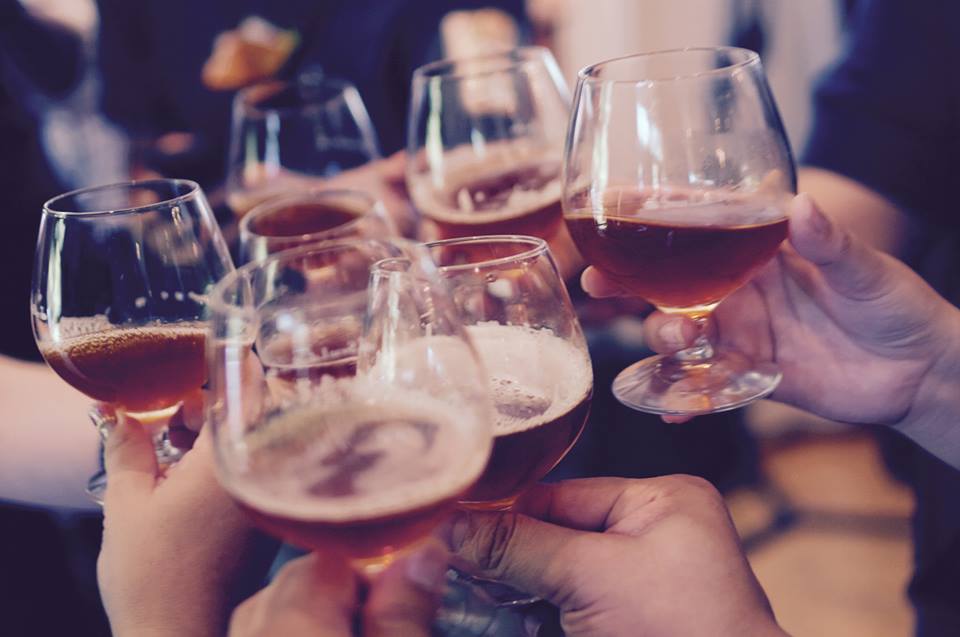 Our region was the largest hop-growing region in the nation before Prohibition, and with the recent beer renaissance, it is on track to reclaim its reputation as a major center of the industry. The capital city's largest brewfest is back for another round March 2-12, as over 60 local breweries, joined by bars and restaurants, celebrate the craft beer community with more than 100 events, including showcases, tours and pairing dinners.
Kick off the week with a toast at the Brewer's Showcase hosted by the California Automobile Museum on March 2, during which over 40 local breweries will pour craft beer made specifically for the event. Popular food trucks like Chando's Tacos and Bacon Mania are lined up for this opening event.
Break out those bell-bottom jeans and fishnet t-shirts on Friday for EDH Brewing Co.'s Retro Night March 3 in El Dorado Hills, where you'll be entertained by Granite Bay-based music duo Grand Company while you fill up on Mojo ale and other newly released beers.
Head into the weekend with a Saturday beer brunch at Capitol Garage on March 4, where a three course tasting menu will be paired with brews from Great Basin Brewing Co. from Sparks, Nevada, including their newest brew, Bitchin' Berry.
If you'd rather spend your Saturday burning off the beer belly, join in the 5K at New Helvetia Brewing Co. on March 4. After an 11 a.m. start, runners race through Land Park and end up back at the brewery for a celebratory block party. With the $35 registration fee, participants receive a shirt, swag bag and entrance to the block party.
The next day, Big Sexy Brewing Co. will be releasing its barrel-aged beers and hosting performances by local bands such as the Davis-based funk group Big Sticky Mess and the nine-piece funk ensemble, Ideateam. Also on hand will be an impressive line up of food trucks like El Matador and Fuzion Eatz. Or spend your Sunday painting…with a beer in hand, of course. The Yolo Brewing Company will be hosting its first ever paint night on March 5 from 3-5 p.m. Tickets include a pint from the bar and a 2-hour guided painting experience. The event is open to all levels of experience and supplies are provided, but only 40 canvases are available, so get there early. Foods and snacks may be purchased at the bar.
UC Davis professor and proclaimed "Pope of Foam" Charlie Bamforth will be hosting his second annual Beer Talk at New Helvetia Brewing Co. on March 6 from 5-8 p.m. Bamforth will provide professional and amateur brewers with his insights on the exact science behind making the perfect beer. The entertaining, informational event has room for only 50 ticketed guests, and the price of admission includes food.
Sacramento Beer Week even caters to gamers. Embrace nostalgia and head over to Sactown Union Brewery on March 7 for their first video game tournament, where gamers will compete against each other in Mario Kart 64, vying for prizes like gift certificates and beer. While the brewery recommends signing up with a group, single players are always welcome.
Those who view beer as a dessert beverage need look no further. New Glory Craft Brewery in Sacramento and Final Gravity, a taproom and bottle shop in Roseville, are offering doughnuts and cupcakes all week, pairing the sweet morsels with beers from their lineups, of course.
Beer Week winds down on March 12 with a 'hangover brunch' hosted by Rubicon Brewing Company, the longest-running brewery operation in the Sacramento area. This midtown hangout invites you to join the brewers who've been pouring all week long to hoist a $4 20-oz. glass to toast the end of a sudsy week.
Finally, beer enthusiasts can venture on a 15-passenger Sac Brew Bike tour of some notable spots in the emerging Port Brewery District on March 12, with stops at Bike Dog, Jackrabbit and Yolo's taprooms. Cruise through the streets of industrial West Sacramento in style as you spend two hours biking from brewery to brewery, with plenty of water stocked for thirsty bikers as well.
For more information on specific events and to purchase tickets, visit sacbeerweek.com.
You Might Also Like
Cesar Chavez Plaza's new Mexican restaurant to open this spring
Ruhstaller signs lease on new downtown taproom
A new restaurant specializing in crepes and burgers opens in Citrus Heights