Zoo Station
For years, the concept of a passenger train running from Old Sacramento to the Sacramento Zoo has been stalled by one obstacle after the next. Now is the time to get this wild idea back on track.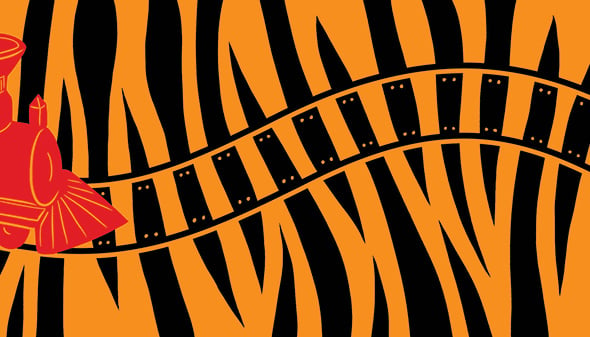 Though still in its infancy, Sacramento's collective reclaiming of our agricultural heritage has already proved a boon in myriad ways, from boosting civic pride to igniting interest in our city as a tourist destination, to fomenting a well-deserved appreciation of the farms and farmers that surround us. And naturally, the reason this movement has taken root so quickly is that it's steeped in authenticity. It's part of who we already are as a region.
As we continue to craft our identity as a city, it should lead us to think more deeply about other overlooked aspects of our civic DNA. And certainly one of the genetic markers that helped define our region is so patently obvious that it's frankly embarrassing that we haven't exploited it more. I'm speaking, of course, of our place as a world train capital.
From our city's role as the nexus of the transcontinental railroad to the 100-plus years that the downtown railyards served as a national railcar manufacturing and maintenance facility to our current status as having the eighth busiest Amtrak depot in America, our city's veins run thick with the grease of untold railcars.
And we're just getting warmed up. The foundation of the next chapter in California's rail lore—the bullet train—is being negotiated here in the halls of the Capitol. A downtown streetcar system is likely on its way soon. And finally, after decades of fits and starts, it appears we're now on the verge of reconnecting with this critical part of our region's history, as mega-developer Larry Kelley takes control of the railyards with plans to capitalize on its historic relevance.
So it's all the more perplexing that perhaps the cheapest, easiest, fastest, and most fun way to celebrate our extraordinary transportation legacy—a proposal to extend Old Sacramento's excursion train an extra half-mile to the Sacramento Zoo—was derailed last year by one of Sacramento's less charming defining legacies: NIMBYism (more on that in a minute).
The concept, championed by the zoo's late executive director Mary Healy, who passed away unexpectedly last August after nearly 15 years at the helm of the zoo, is truly inspired.
The California State Railroad Museum in Old Sacramento currently operates an excursion train that travels three miles along the Sacramento River, where it stops mid-track and heads back; it's the same route used during the Polar Express rides in December. While riding a vintage train along the river is undeniably fun, that's not what trains were designed for. They were built to take you somewhere.
Mary's vision, a partnership with the railroad museum and the California Department of Parks and Recreation, was placed in the Old Sacramento general plan that serves as a visioning guide for the district's coming decades.
The basic idea was to extend the existing excursion ride by a half-mile, over Interstate 5 on tracks that have existed for over a century, to the back of the zoo grounds near Sutterville Road. The plan would involve building a new passenger station and a new rear entrance for the zoo.
A zoo train will become a new civic amenity in and of itself. In one fell swoop, it will create an experience that is fun, educational, historic, scenic and environmentally friendly.
Almost exactly a year ago, I had lunch with Mary in Old Sacramento and watched her eyes light up as she enthused about the benefits of such a venture. She spoke about how if we couldn't have one of the biggest zoos in the country, we better make sure that we have the very best small zoo anywhere. And part of that plan was a train that linked the zoo to the tourist juggernaut that is Old Sacramento.
But as state park officials were gearing up to vote on approving the general plan last year, some of the residents from Land Park and South Land Park showed up at meetings with concerns that they had not been consulted on the project's potential impacts. They were worried about noise, privacy, safety and other issues. On the surface, that sounds fair enough.
The problem is that the South Land Park residents won't actually be affected by a zoo train at all. It wouldn't even pass through their neighborhood. In fact, on the extremely short extension to the zoo, there are very few homes whose backyards lie near the tracks—perhaps 20 or so in Land Park.
The concern of the South Land Park residents was that the state parks' general plan also contemplated the possibility of eventually extending the train past the zoo, past Sutterville Road, through South Land Park, and on toward the Delta town of Hood—a line that trains traversed for generations until the early '80s or so.
As a result of the outcry from the vocal South Land Park residents, state parks officials shelved the Hood portion of the plan, slowing the project's pace. And then, with the death of the project's biggest champion, the zoo train lost what was left of its forward momentum.
But now is the time to get this train back on track.
With the new arena rising a few blocks east of Old Sacramento, it's a pivotal moment in the historic district's existence. Thousands of new visitors descending on the neighborhood hundreds of days per year could be a blessing (more potential visitors) or a curse (traffic and parking nightmares that could scare away patrons). An attraction like the zoo train could boost attendance numbers for both the zoo and Old Sacramento.
And from the public's standpoint, a zoo train will become a new civic amenity in and of itself, not simply a connector of them. It will give locals and tourists the chance to experience train travel the way it was intended—taking you someplace special. In one fell swoop, it will create an experience that is fun, educational, historic, scenic and environmentally friendly—keeping more cars off the road and alleviating the crowded parking situation in Land Park near the zoo.
In San Antonio, they have the River Walk, where people float in boats along a man-made canal from destination to destination. (They also have a zoo train—albeit a smaller-scale one—of their own connecting several other destinations such as a natural history museum and their Japanese Tea Garden.) This could be our own version of those wonderful civic attractions, making stops at other cultural destinations along the way, like the Crocker Art Museum. Done right, it will become more than simply transportation; trains will become part of our identity again.
Think about it. We already have a century-old track that's not being used. (Just ask the high-speed rail folks how hard it is to secure rights-of-way for rail corridors). We already have historic trains that people pay to ride (other cities, including San Francisco, have spent millions importing such vintage treasures). And now we have the opportunity to connect two of our region's most popular destinations in a way that is true to our heritage and unique among American cities.
Yes, there are many questions still to be answered, and yes, it will take years and hundreds of thousands of dollars—largely for the new station and zoo entrance—to make it a reality. Which is all the more reason to get going as soon as possible. As Sacramento has repeatedly learned the hard way, it's critical to take advantage of economic upturns when they happen because we never know how long they will last.
It's a little-known fact that Walt Disney based the design of two iconic locomotives for the Disneyland Railroad on one that was built right here in Sacramento (he borrowed the idea for the Main Street Electrical Parade from us, too). The Disneyland Railroad opened when the park did in 1955 and it remains a heavily used and popular attraction today. People use it to relax, take in the sights, and to get somewhere else exciting within the park.
In a nod to the railroading luminaries C.K. Holliday and E.P. Ripley, Disney named the two locally inspired locomotives after them. So it's only fitting that we take a cue from Uncle Walt by realizing Mary's zoo train dream and naming it the Mary Healy.
There's no better way to celebrate this aspect of our civic identity than with a project that harkens back to our past in a way that is true and authentic, and honors our earliest pioneers right alongside our newest ones, like Mary. All aboard, Sacramento.