7 pawfect places to celebrate National Puppy Day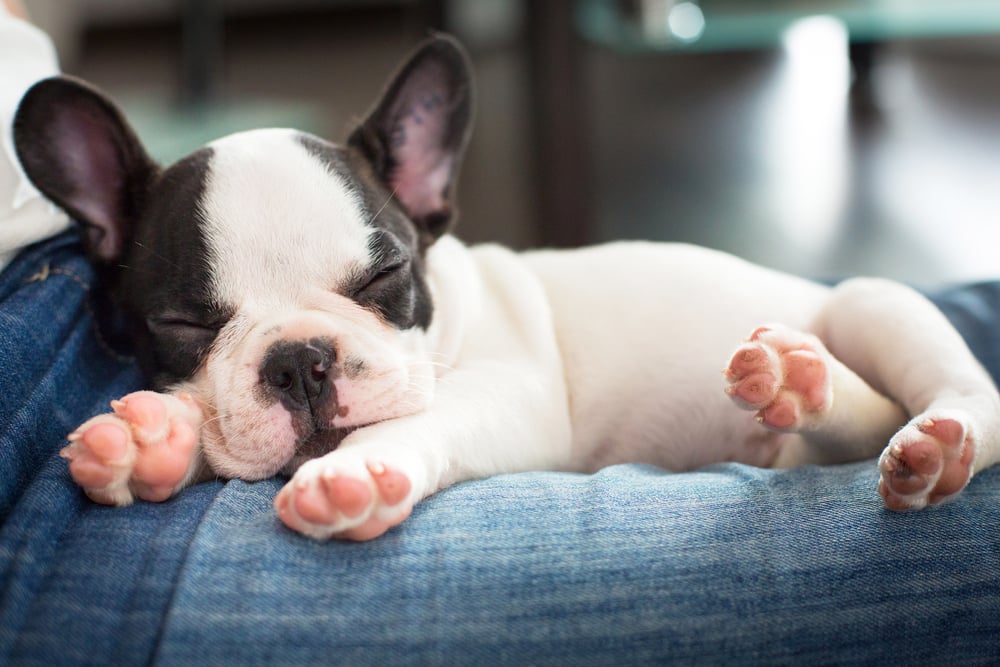 National Puppy Day, which began in 2006 to encourage animal lovers to adopt dogs (and to honor all of our canine companions, of course), falls on Monday, March 23. To celebrate the occasion, let your furry little (or grown) pal wag along with you to dog-friendly spots, treat them to a spa day or em-bark on one of numerous other options for having a doggone good time.
Track 7 Brewing Co.
California's first dog, Sutter the Welsh corgi, was spotted ruff-housing on-site last year as Governor Brown signed the state's "growler bill," which allows breweries flexibility on filling beer drinkers' jugs brought in from other beermakers. You don't have to have a famous furry friend, however, to bring your dog to the craft brewery's Tap Room, where owners can enjoy Daylight Amber, Panic IPA and other acclaimed selections from this local favorite. Track 7 Brewing Co. 3747 W. Pacific Ave. 520-4677. track7brewing.com
SusieCakes
The newly opened sweet spot—which offers homestyle cupcakes, cookies, pies and more—invites more than just humans to visit for a treat. Pooches can keep hydrated outside where doggy bowls await, or grab a fresh-baked doggy treat inside (made with molasses and peanut butter) from the treat jar. Owners can also preorder doggy treats (24 for $9.95) to really show some love. Bone appétit!. 564 Pavilions Ln. 865-2250. susiecakes.com
North Natomas Regional Dog Park
This prime play spot earns 10 barks out of 10 from canines and their owners, with a pair of fully fenced acres for dogs 25 pounds and over to run free off-leash. If your best friend is a small breed or too timid to run with the big dogs, a smaller half-acre area is also available for play. Meanwhile, there are also plenty of surrounding benches for two-legged friends to enjoy. 5:00 a.m.-10:00 p.m. 2501 New Market Dr.
Partner Dog Park
All breeds and sizes, from Pomeranians to St. Bernards, can expect a howling great time at this two-acre, fully fenced park. Although there isn't a separated area for big and small pups, Partner's rolling hills and shady trees provide all sizes with ample space for off-leash play. 5 a.m.-10 p.m. 5699 S. Land Park Dr.
Pet Portraits
​Honor your best friend by having a paw-trait painted by local pet portrait artist Jen McCutcheon, who specializes in oil pastel and acrylic animal paintings. McCutcheon has also painted the pups of Mikuni chef Taro Arai, former Good Day Sacramento anchor Amy Carabba, and other local personalities. For your own unique rendition, provide several photos and stories about your pet to capture his or her personality in a one-of-a-kind piece. Owners can enjoy a special discount offer of 25 percent off on Puppy Day. Starting at $175 (8-by-10 inches). petportraitsbyjen.com

Pampered Pet Salon and Boutique
Pamper your pooch with the Blueberry Spa Package—a specially formulated facial shampoo and conditioning treatment (a $20 add-on service to a bath)—for the softest fur that will smell like fresh blueberries. For excessive shedders, the FURminator Shed-less Package is an extensive treatment that loosens up the undercoat and deep moisturizes ($10-20 add-on depending on dog's size). Leave the salon with gourmet doggy goods or a new outfit to end a perfect spa day. 6610 Folsom-Auburn Rd. Folsom. 987-1899. mypamperedpetsalon.com
"Meet My Dog" iPhone App
Celebrate Puppy Day with others on this location-based social networking app, allows users to connect with other dog owners and find nearby furry friends for a play date. Create a user profile where you can include information about yourself and each pet, and utilize the check-in feature to notify other owners when you and your dog are at the park. Free. meetmydogapp.com
Although animal shelters are closed on Mondays, there's no better way to celebrate National Puppy Day year-round than adopting a new friend:
Sacramento SPCA: 6201 Florin Perkins Rd. 383-7387. sspca.org
Front Street Animal Shelter: 2127 Front St. Sacramento residents, dial 311. Non-Sacramento residents, call 264-5011. cityofsacramento.org
Sacramento County Animal Care: (March Adoption Madness; $64 adoptions) 3839 Bradshaw Rd. 368-7387. acr.saccounty.net
Happy Tails Pet Sanctuary: 6001 Folsom Blvd. 556-1155. happytails.org