A buzzy new movie about coffee makes its Sacramento debut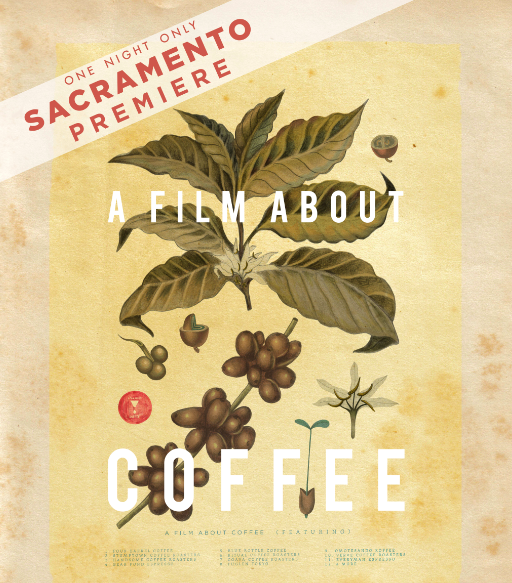 With Sacramento Specialty Coffee Week in full swing, here's another buzzy event to add to the list of must-dos: the Sacramento premiere of A Film About Coffee. This "sumptuous new documentary is a global, caffeinated, highly personal Jiro Dreams of Sushi for coffee lovers," according to Fast Company, and has been screened everywhere from Paris to Dublin to New York since San Francisco-based director Brandon Loper debuted it earlier this year.
The film—whose local screening is hosted by Sacramento coffee roaster Insight and will take place at the Crest Theatre this Thursday, Oct. 16—spotlights coffee's international origins by taking viewers to faraway villages in Honduras and Rwanda, introducing farmers there and showing them at work managing and harvesting the crop. The film then follows the coffee's distribution in cities like Tokyo, Portland and Seattle, illustrating the various methods used by roasters and high-end coffeehouses across the globe to take coffee from bean to beverage.
Guests at the screening will be able to sample of the coffees from locations in the film (like Ritual Coffee Roasters in Napa and Four Barrel Coffee in San Francisco) starting at 6 p.m. Java from other roasters like Old Soul, as well as a stout by Bike Dog Brewing Company infused with Insight coffee, will also be served at that time. After the film, expand your knowledge of coffee production even further during a Q&A session with the film's editor Carter Gunn, as well as other experts like Insight's co-founder Lucky Rodrigues. Tickets to the screening also provide access to a special after-party taking place at midtown hotspot Hot Italian following the event.
Screening info: Oct. 16 at 7 p.m. at the Crest Theatre (1013 K St.). Tickets ($15 each) available at tickets.com. on tickets For more information, visit insightcoffee.com.
Related Links
—7 events to check out during the 7 days of Specialty Coffee Week
—A sweet quartet of cold coffee drinks for when you're in the mood to just chill