A weekly pop-up will serve up fresh doughnuts in midtown starting this Friday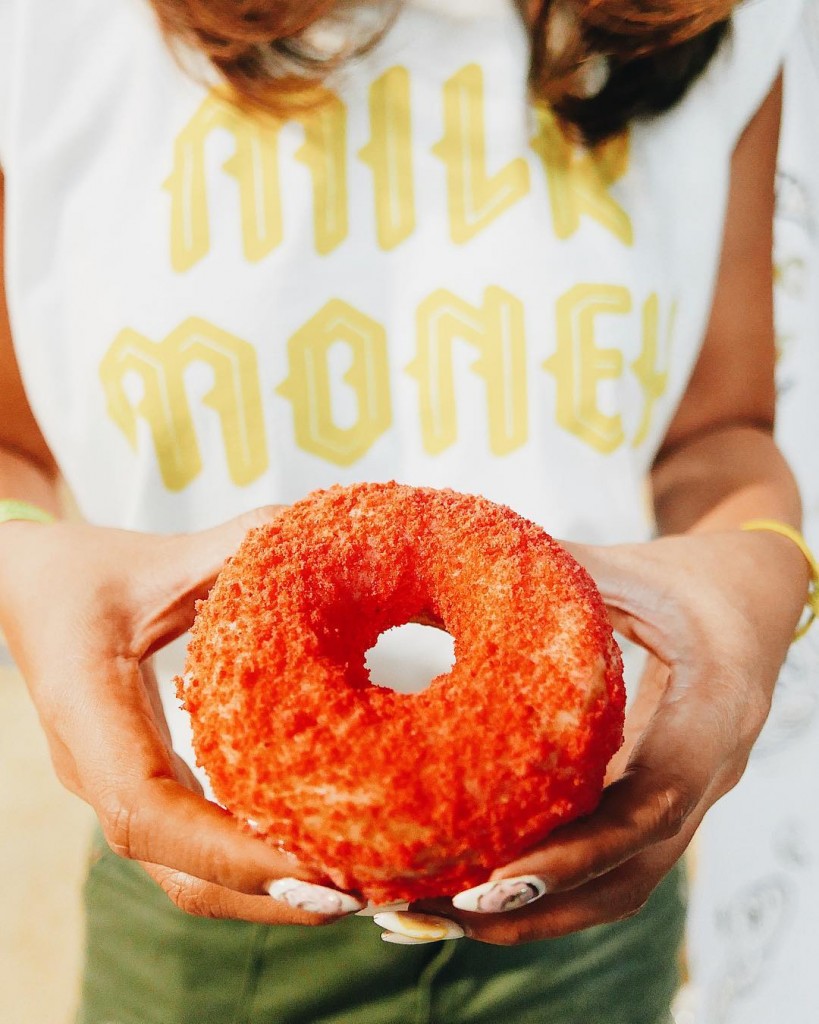 Sweet tooths, set your alarms accordingly: The team behind the upcoming Milk Money doughnut shop will host a weekly pop-up on the outside deck of its sister restaurant LowBrau on Friday mornings starting Dec. 8, offering an ever-changing menu of specialty doughnut concoctions.
The pop-ups will run from 9 a.m. until doughnuts run out, or 11 a.m. when LowBrau opens its doors, every Friday until Milk Money—the new doughnut and ice cream concept from Michael Hargis, Brock Macdonald and pastry chef Edward Martinez of the hotly anticipated Beast & Bounty—opens at midtown's Ice Blocks development early next year.
Martinez, who cut his teeth at Sacramento restaurants like Granite Bay's Hawks and the erstwhile Enotria, and most recently San Francisco's Michelin-starred Lazy Bear, plans to offer three doughnut flavors per pop-up, and—similar to the concept he plans to employ for Milk Money in which every day will feature a different deep-fried delight—the sweet treat menu will rotate often and will rarely repeat.
Martinez says the first three flavors this Friday will include The Action Bronson, a baklava doughnut (a cardamom brioche soaked in a syrup of rose water and lemon) with candied walnuts and pistachios; The El Chapo, a cinnamon brioche with horchata glaze and shaved almonds; and The Jelly, a vanilla doughnut with grape pudding and grape Kool-Aid glaze, rolled in a grape Kool-Aid crumble. Each doughnut will cost $4.
After a long stint cooking within the confines of fine dining, Martinez says he enjoys being able to create exciting and funky new flavors, and keep people hyped about Milk Money's impending opening.
"People don't expect something super serious with a doughnut," he says. "I can play around and be as weird as I want."
Pop-ups will take place every Friday beginning Dec. 8, from 9-11 a.m. LowBrau. 1050 20th St. Follow Milk Money on Instagram at instagram.com/milkmoney916 for updates.
You Might Also Like
A holiday-themed pop-up bar comes to Sacramento this December
Sneak taste: Golden 1 Center now has a doughnut chicken sandwich
The Ultimate Guide to Apple Hill: apple cider doughnuts, pie and more