'Articulator' captures the voices and talents of Sacramento arts scene in a new book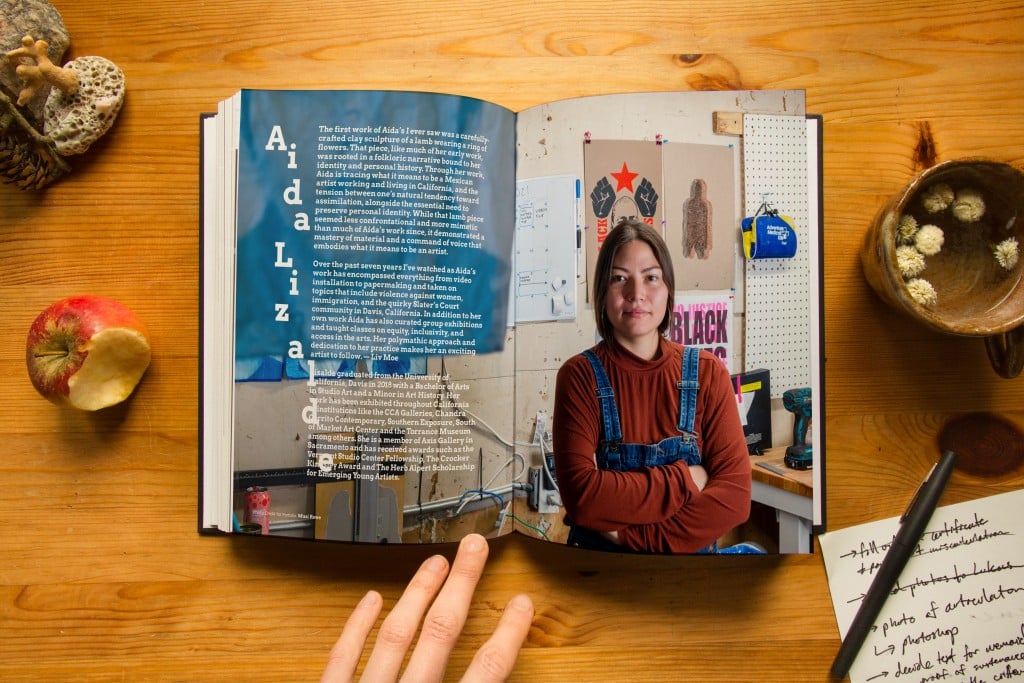 Articulator, a bright new book filled with artwork and interviews from 12 artists and leaders of the Sacramento arts scene, is set to debut in June. Originally conceived as a series of online Q&As, Articulator morphed into small-batch zines, and eventually in-person artist talks at downtown's Kimpton Sawyer Hotel, a program canceled by the pandemic. Today, the project has been reimagined as a 272-page showcase.
The book's editor and primary photographer Bill Stotler—former CEO of the San Francisco architecture and design firm Forge and current board member of Sacramento's DBA Arts, which incubated the project and is one of the organizations behind other creative endeavors like ArtStreet, Art Hotel and Capital Dance Project—selected six community arts leaders to profile in the book, featuring their work alongside a Q&A. Each of the core artists—including Barbara Range, owner of the The Brickhouse Gallery & Art Complex in North Oak Park; Liv Moe, founding director of Verge Center for the Arts; and Sacramento City College art department chair Gioia Fonda—then tapped one of their peers to be featured in the book.
"Art is part of the infrastructure of Sacramento. It's all around us, and we don't recognize that it's there—sort of like how we don't really appreciate the roads that we drive on—but if it goes away, we will notice," says Stotler. He hopes the collection generates a deeper appreciation of the Sacramento arts scene for locals and visitors alike.
The books are currently available for preorder on the project's website and will soon be available for purchase at Verge Center for the Arts, Sol Collective and The Brickhouse Gallery (there is no firm release date yet, but Articulator is expected to come out in late June). Copies will also be placed in the rooms of the Kimpton Sawyer Hotel, and one volume will be kept in the Crocker Art Museum archives.
The featured interviews explore a broad range of topics personal to each artist. Harley White Jr., a noted composer and musician, shares how he's working to fill the music curriculum gaps in public schools by teaching students about the history of American funk and jazz, and Trisha Rhomberg, owner of the Old Gold vintage shop inside the public market at downtown's Warehouse Artist Lofts (WAL), explains how spaces like WAL can foster creative talent while providing gathering spaces for the community. 
"If we include creatives in conversations about the future planning of Sacramento, we can make the city better for everyone," says Stotler, who hopes to resurrect the original artist talk series in the near future. "This is more than a book about the creative or artistic process. It's a conversation about how we, as a city, can help support and amplify the voices of our artists."
$30. Available for purchase at art-iculator.com
You Might Also Like
A new neon sign will soon light up Old Sacramento Waterfront
Q&A: Sacramento's Creative Economy Manager Megan Van Voorhis
Sacramento Film Commissioner Jennifer West