Ask the Expert 2022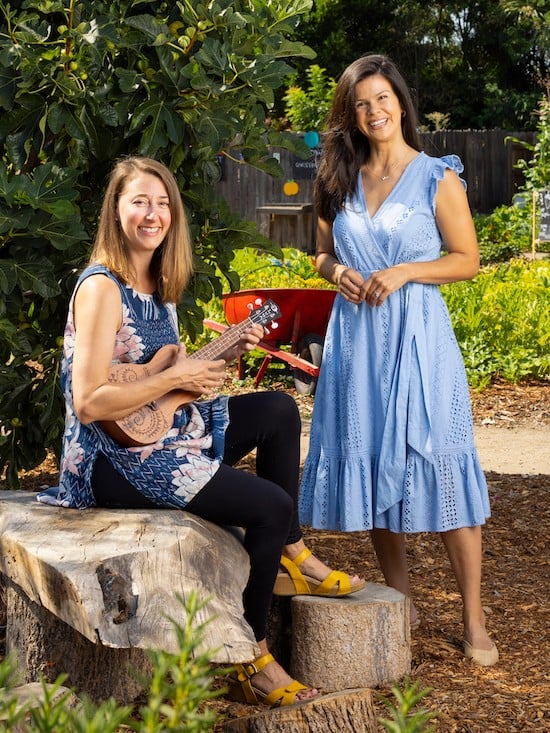 Ashlie Kirby & Alma Ponce
Sacramento Country Day School
Sacramento Country Day School is the region's best and only independent, coeducational school providing an enriched, academically challenging environment for students in Pre- Kindergarten through 12th grade. Music and movement teacher Ashlie Kirby and art teacher Alma Ponce exemplify faculty whose leadership encourages students to discover their unique skills and talents.
How are the arts programs at Country Day distinctive in their approach to Pre-K through 5th grade education?
Our delightful learning spaces inspire children to use their imaginations, build curiosity and approach their work in a systematic, disciplined way. The program's frequency and attention to a deep understanding of art vocabulary develop the capacity for collaboration and enhanced creativity. The arts are for everyone, and diversity in method, approach and process is what makes art, Art!
How does arts education inform and integrate into Country Day's curriculum?
Integration of art enlightens and enriches core learning by offering an alternate perspective from which to view and grasp key academic concepts. Our students are given expansive opportunities to find ways in which art is interwoven with a wide range of subject matter. Math, applied sciences, language arts, world languages, computer sciences—they all connect to art.
How does arts education carry through the Pre-K through 12th grade experience?
Art offers the opportunity to assimilate creativity, develop independent opinions, take accountability, grow confidence, be receptive to critique, problem solve, take risks and practice motor skills. Students across all grades are exposed to a wide variety of art forms and they develop the ability to perceive the world through various lenses. Encountering and creating art helps our students identify with one another and connect deeply to ideas outside of their own. At Sacramento Country Day School, art is rooted in our mission to Think Critically, Live Creatively and Act Compassionately.
2636 Latham Dr. Sacramento. 916-481-8811. saccds.org