Ask the Expert 2022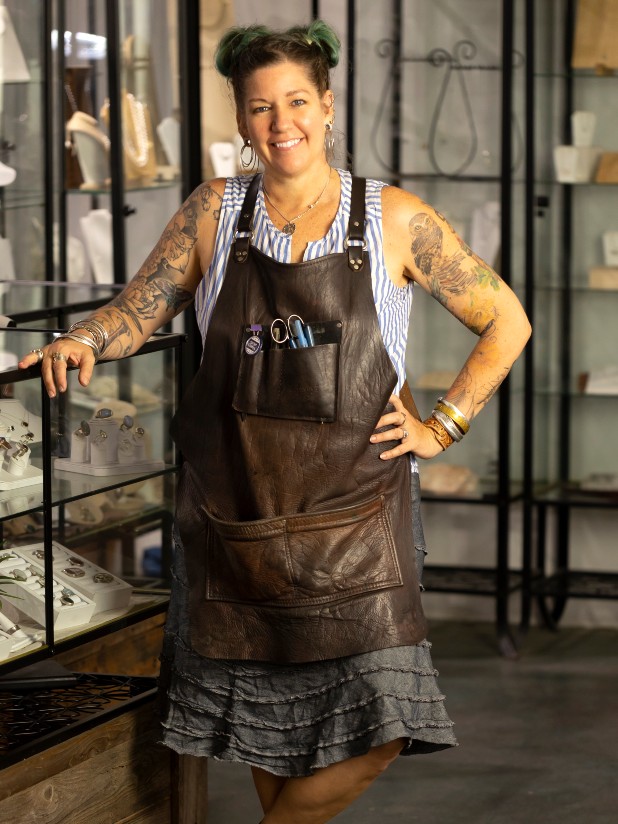 Susan Rabinovitz
Little Relics
In a slowly evolving industry, Susan Rabinovitz is the CEO, Designer and Lead Bench Jeweler for Little Relics, Inc. Susan earned her Graduate Jeweler degree at the internationally accredited and esteemed Revere Academy of Jewelry Arts in San Francisco. She logged over 1,000 hours working with jewelry masters from around the world, learning different skill sets to become one of the best repair jewelers in the Sacramento region. As such, she is recommended by the Jewelers of America for insurance repairs. Currently, Susan only has two classes left to earn her Graduate Gemologist degree from the Gemological Institute of America (GIA), where she has already received her Graduate Pearls certification.
How should I measure my finger for ring size? 
For a proper finger measurement, one must consider a lot of factors—have you visited our neighbors for chips, salsa and margaritas, or been exercising; is it an uber hot summer day; are you losing weight, etc. All these factors will impact your finger measurement. For example, if we measure and size the ring during a hot day, and then you go to Tahoe, your finger will shrink because of the cold, and the ring will become extremely loose. The remedy is to find a happy medium. Little Relics likes to measure fingers when it's cooler in the morning for proper size.
What if I am trying to surprise someone with a ring?
Use a twist tie for finger measurement. Thread and paper are inaccurate a majority of the time.
How does finger shape affect ring sizing?
Let's talk knuckles. They keep growing, and some of us have that crazy knuckle that was either a sports injury, bizarre gardening accident or adventure that no one wants to mention. There are a few options, from adjustable ring shanks (available in 14k gold) to rebuilding the bottom portion of the ring with a thicker base to counterbalance the weight of the stones (it is a physics situation). Little Relics can walk you through the solution that works best for your lifestyle and aesthetic.
1111 24th St. Sacramento. 916-346-4615. littlerelics.com