Ask the Expert 2022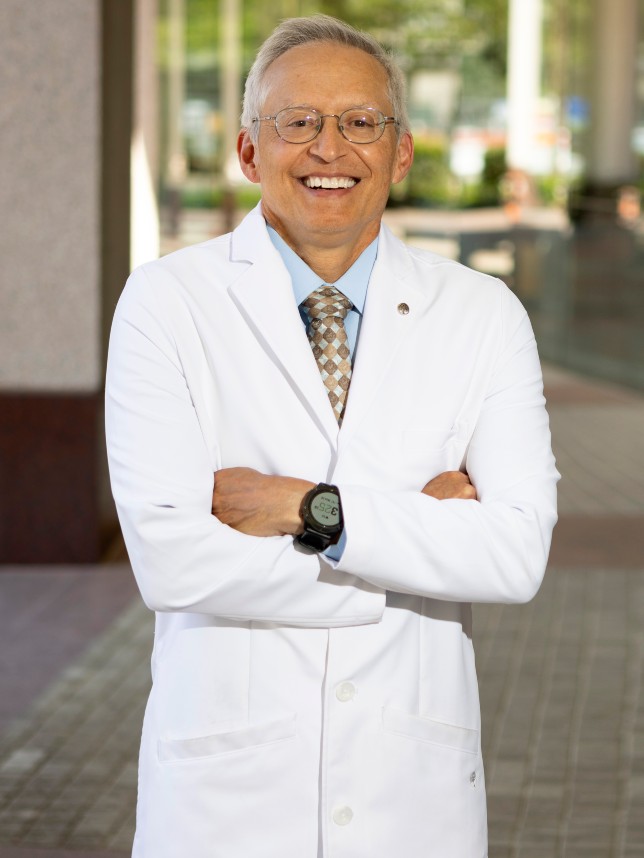 Rolando F. Roberto, M.D.
Shriners Children's Northern California
Physicians at Shriners Children's Northern California provide specialized pediatric care. Rolando Roberto, M.D., is the medical director of the pediatric spine program at the hospital. Dr. Roberto is an orthopedic surgeon who has specific training in both spine surgery and video-assisted thoracic spine surgery—two skills that suit him perfectly for a new type of procedure used to correct a curvature in the spine for children with adolescent idiopathic scoliosis.
You do a newer procedure to correct adolescent scoliosis. What is it and what are its advantages? 
We do vertebral body tethering, which is a form of fusionless scoliosis correction surgery. As patients grow, the tether, which restricts one side, straightens the spine. Tethering allows us to correct scoliosis while preserving almost all of the spine's natural motion, so patients have more flexibility and mobility after surgery.
Is the tether removed after the spine correction and do patients have any significant limitations after the procedure?
The tether is not removed after surgery and can stay in place. Most of the patients have no significant limitations after vertebral body tethering.
What do patients appreciate about it most? 
Most of the kids I have taken care of have less pain than patients who undergo a traditional fusion. During the surgery, we make small incisions between the ribs. This means there is no big, long incision and there is not very much muscle damage at all. They really like being able to go right back to being active and returning to the things they were doing before surgery.
2425 Stockton Blvd. Sacramento. 916-453-2191. shrinerschildrens.org/sacramento