Ask the Expert 2022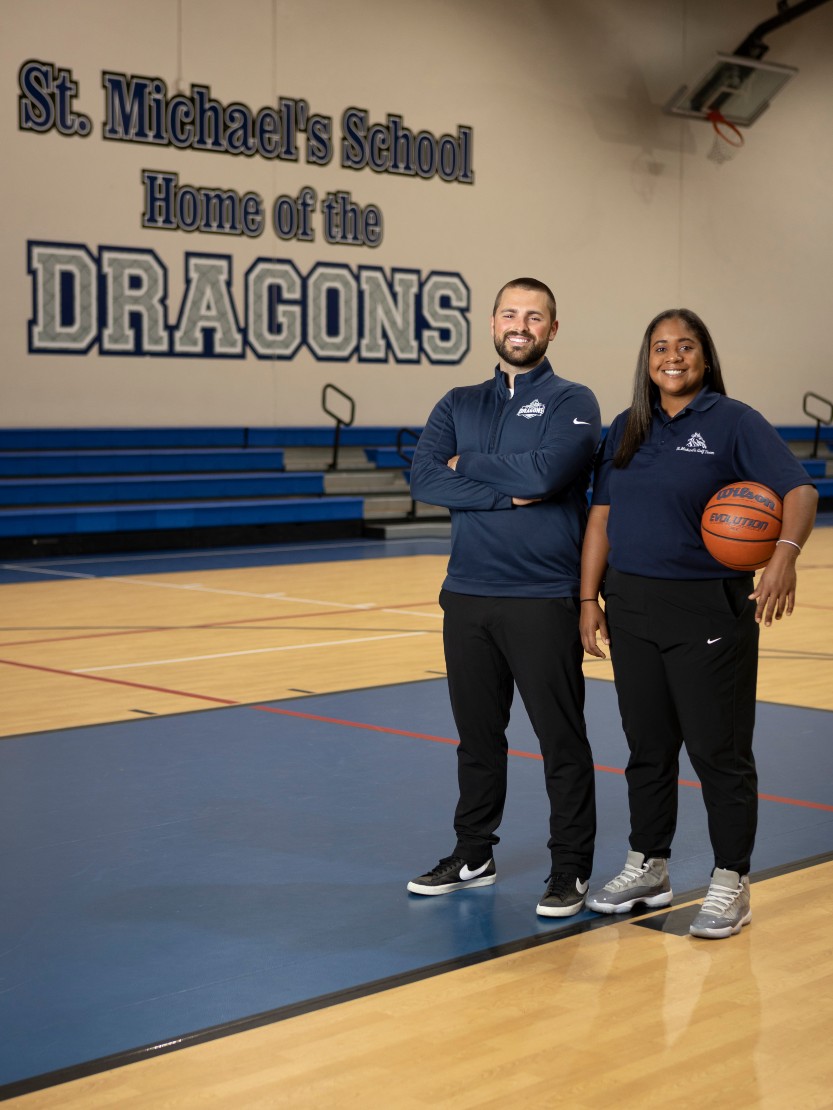 Toph Buzzard, Assistant Athletic Director & Milan James, Athletic Director
St. Michael's Episcopal Day School
Since 1963 St. Michael's Episcopal Day School has been one of Northern California's top independent schools, where students are inspired to think critically, act responsibly, lead compassionately and innovate wisely. Our programs discover and nurture the gifts of each student and inspire them to realize their full potential. St. Michael's athletics supplements that mission because we believe strong character formation begins at a young age. Milan James is the school's athletic director and Toph Buzzard is the assistant athletic director.
What is the mission of the athletic program at St. Michael's? 
Milan: The mission of our athletic program is to expose students to the joy of team sports and engage them in a character-building experience outside the classroom. We measure success not by wins and losses, but by the level of participation. By that measure, we have been highly successful. In the spring when we asked for track and field sign-ups, every fifth grader came out. And they all made the team.
How does your athletic program educate the whole child? 
Toph: Our program promotes the importance of a positive attitude, teamwork, perseverance and integrity. St. Michael's rigorous academics attract exceptional students who thrive in high school and college. With athletics, we expose them to something outside their comfort zone. We encourage them to play multiple sports, not just the one they're good at. We provide varsity, junior varsity and intramural opportunities right on down to fun and games during recess. Our gym and playing fields provide a spacious and safe environment for activity and exploration.
How do the various programs prepare students for their next athletic journey? 
Milan: St. Michael's is a member of the Sacramento Parochial Athletic League, which offers competition in basketball, cross country, flag football, golf, track and field, and volleyball. Students who aspire to play competitive sports in high school encounter some of the best young talent in the region. These student athletes make a commitment to their dedicated coaches and their teammates to show up for practice, show sportsmanship in games to opponents and officials, and accept victory with grace and defeat with a head held high.
2140 Mission Ave. Carmichael. 916-485-3418. smeds.net