Ask the Expert 2023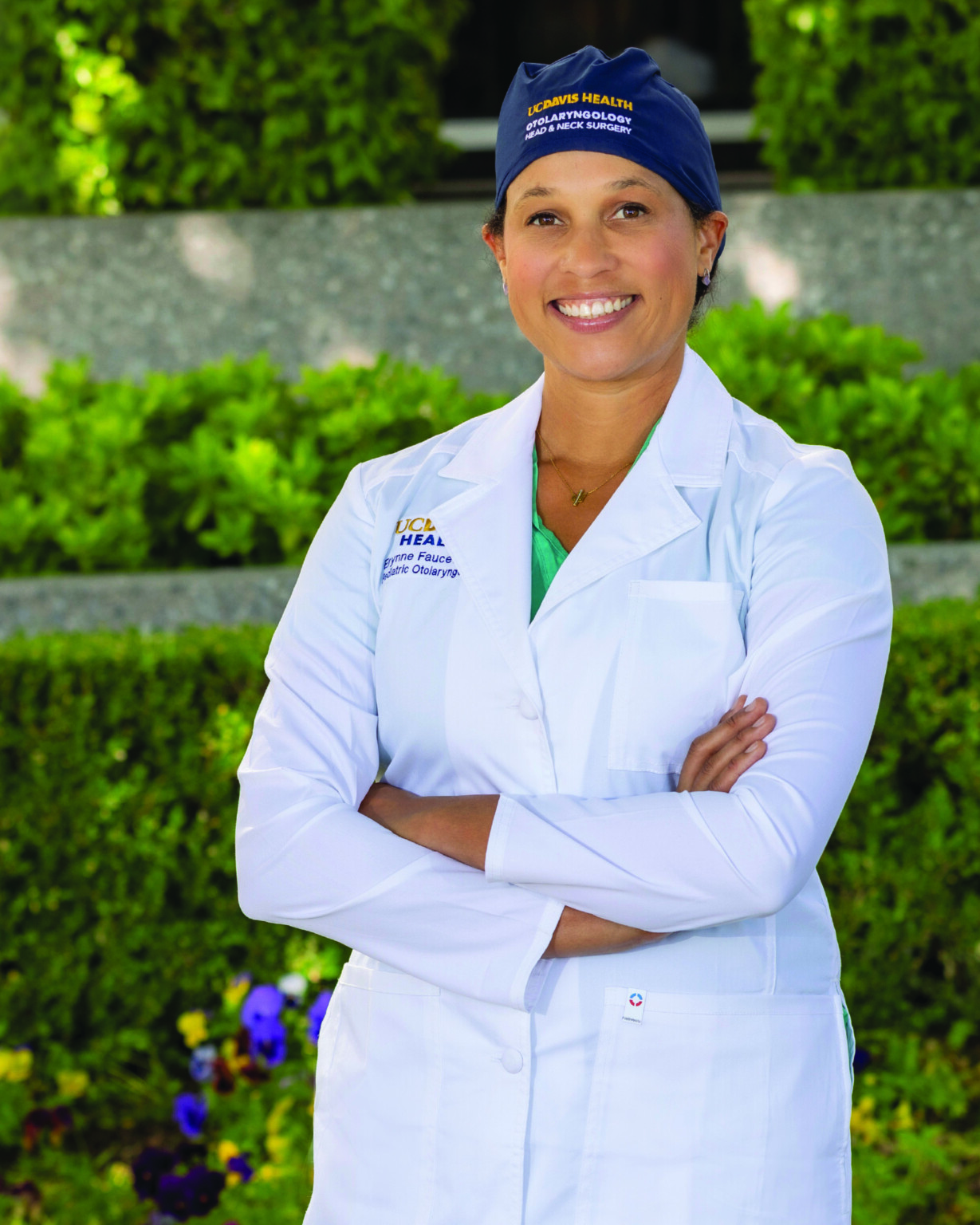 Dr. Erynne Faucett
UC Davis Health Pediatric Ear, Nose & Throat
Erynne Faucett, M.D., FACS, is a fellowship-trained, board-certified pediatric otolaryngologist (ear, nose and throat surgeon) who cares for children with conditions affecting breathing, swallowing, hearing and speech. Some of her specialties include upper airway issues, speech and swallow disorders, head and neck tumors, and endocrine surgery.
Can you tell us more about the pediatric otolaryngology (ENT) team at UC Davis?
We have a wonderful team of four physicians with advanced fellowship training. Together, we're proud to cover the full range of conditions and offer the full range of treatments, from medications and outpatient procedures to complex reconstructive airway surgeries. We focus on being thoughtful and compassionate and on providing an inclusive decision-making environment. We also collaborate with other highly trained UC Davis specialists to provide multidisciplinary care for children with conditions affecting the ears, nose/sinuses, mouth/throat, neck and upper airway.
What are some common conditions you treat in your field?
We address issues within the entire realm of pediatric head and neck disorders. Our common conditions include recurrent ear infections, sleep-disordered breathing/obstructive sleep apnea, and "tongue tie" or ankyloglossia. These can really affect quality of life for both the child and the parent or caregiver in numerous ways, which can be scary and anxiety provoking. So it's heartening to be able to provide answers and solutions.
What sets UC Davis apart in otolaryngology?
We treat some of the most highly complex conditions and we also train future doctors and otolaryngologists, which means we're constantly keeping in touch with the latest patient care developments in our field. We also conduct research ourselves in areas such as early hearing loss, facial birth defects, and advanced techniques like cochlear implants. A big research interest for me personally is diversity, equity and inclusion, and health disparities in medicine and in our patient population.
2521 Stockton Blvd. Sacramento. 1-800-2-UCDAVIS (1-800-282-2384)
health.ucdavis.edu/otolaryngology/specialty/pediatric-otolaryngology