Ask the Expert 2022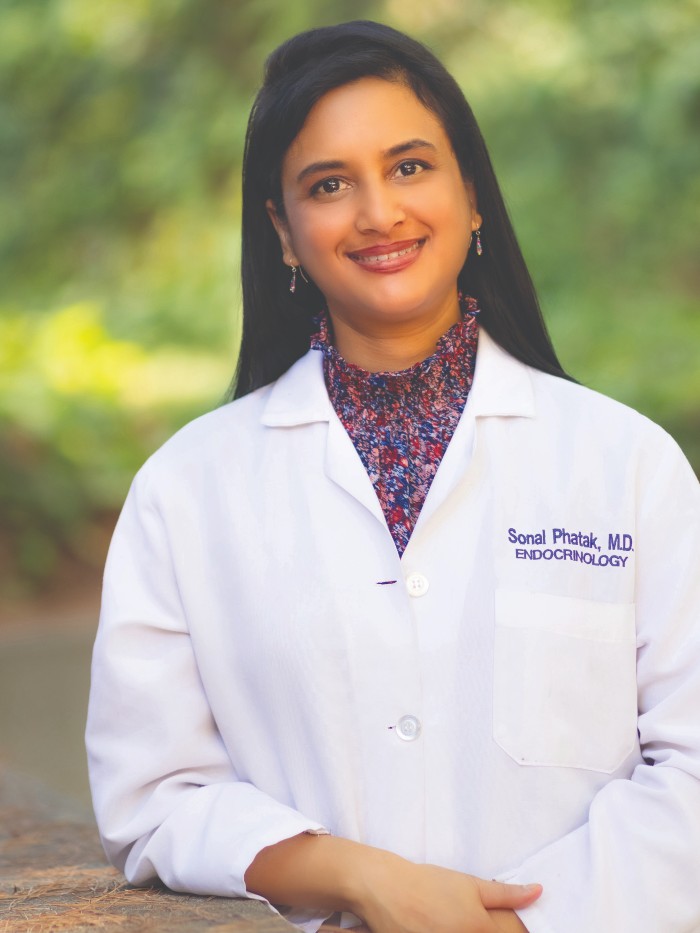 Dr. Sonal Phatak
UC Davis Health Diabetes & Endocrinology
Sonal Phatak, M.D., is a member of the UC Davis Division of Endocrinology, Diabetes & Metabolism team, ranked among the nation's best in the specialty. Patients give Dr. Phatak 4.9 out of 5 stars across more than 240 ratings, with accolades for her expertise, listening, communication and more.
What sets UC Davis apart from other endocrinology and diabetes programs?
Our team is proud that U.S. News & World Report ranks UC Davis Medical Center in the top 50 for the diabetes and endocrinology specialty among rated U.S. hospitals. For diabetes care specifically, we were also among the hospitals that achieved the top-level score of high performing from U.S. News.
What are some examples of UC Davis' expertise in endocrinology and diabetes?
As members of an academic medical center, we apply the most recent advances to our practice. We have expertise in all aspects of our field including diabetes, osteoporosis, thyroid, polycystic ovary syndrome, andrology, pituitary and adrenal. We use state-of-the-art technologies for the care of our diabetes patients, including insulin pumps and continuous glucose monitors. We can also collaborate with highly regarded UC Davis colleagues in areas like endocrine surgery, ENT, neurosurgery, orthopedics and oncology when needed.
How does this translate to benefits for your patients?
We know that diabetes, for example, can be challenging to manage on a daily basis. But new technologies and drugs are revolutionizing our practice, and we are able to offer these advances immediately to our patients with the help of our certified diabetes educators. Because we also work closely with colleagues in nephrology and ophthalmology—and have access to excellent vascular services—we can offer comprehensive, coordinated diabetes management. For convenience, we have endocrinology specialists in Davis, Elk Grove, Folsom, Roseville and Sacramento.
4860 Y St. Sacramento. 1-800-2-UCDAVIS (1-800-282-2384)
health.ucdavis.edu/internalmedicine/endocrinology