Big Day of Giving aims to raise $5 million for local nonprofits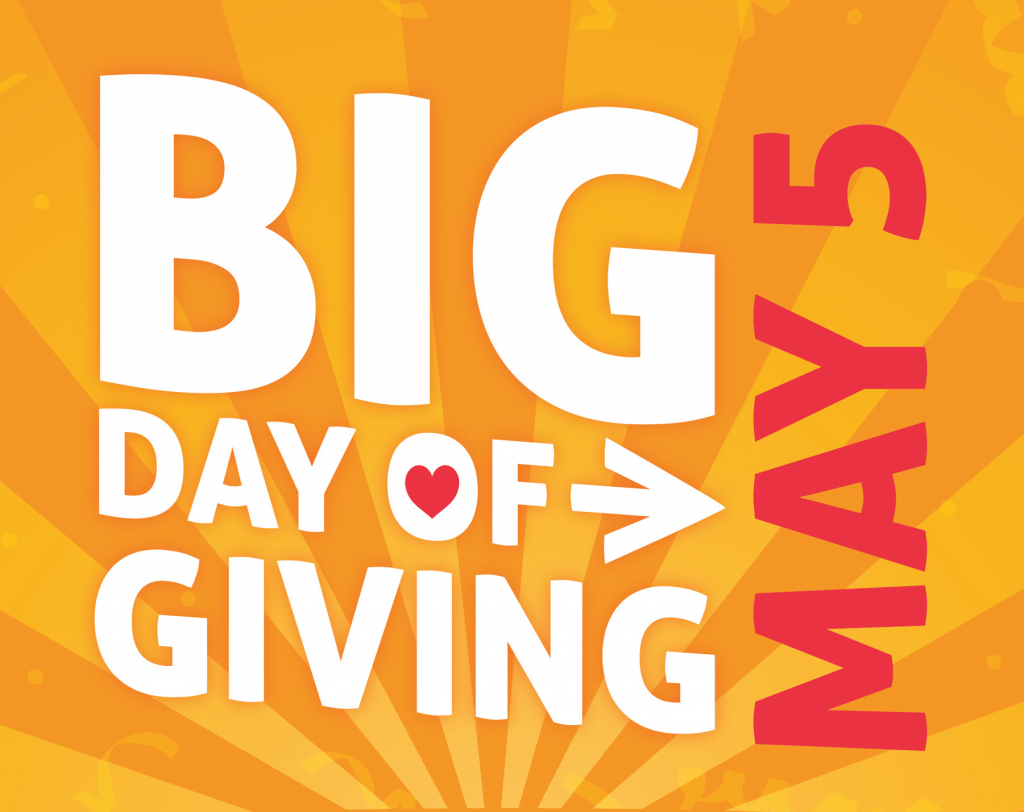 On May 5, Sacramento's virtual world will be abuzz with more than Cinco de Mayo celebrations.
The second annual Big Day of Giving, a national online crowdfunding effort that will start at midnight on May 5 and end at 11:59 p.m. that evening, aims to raise $5 million for over 500 local nonprofits.
"We're feeling very energized and optimistic," says Linda Beech Cutler, CEO of the Sacramento Region Community Foundation, which oversees the event as part of its Give Local Now initiative.
Last year, Sacramento's Big Day of Giving raised over $3 million, exceeding its goal of $1 million and landing in fourth place for the most money raised in the nation, according to Give Local America's website.
The BDOG prompts donors to "put your money where you heart is" by donating to the nonprofit of their choice. Donors can view a "leaderboard" of participating groups (including Sacramento Food Bank & Family Services, Front Street Animal Shelter, Sacramento Theatre Company and scores of others) and their respective prizes online at the BDOG's home page, while following along on Twitter and Facebook using #givebigdog and #bigdog2015.
"In 2014, our goal was $10,000 and we raised $21,080," says Blake Young, CEO of the Sacramento Food Bank & Family Services. "But it's not just about the money. It's such a wonderful platform for all nonprofits to participate in and get supporters excited about the work that's going on in the region."
Cutler says that unlike some other cities who participate in the Give Local America crowdfunding event, Sacramento requires nonprofits to go through a selection process that evaluates their mission statements and includes orientations, marketing campaign training and social media "boot camp" in order to participate in the BDOG.
That training, Cutler says, benefits the nonprofits in a sustainable way that goes beyond fundraising. Nonprofits also receive prizes for their fundraising efforts and creativity, like $5,000 to the organization the raises the most money overall and $2,500 from the "Night Owl Challenge" to the organization that receives the most donations between midnight and 6 a.m.
"It really is a community-wide source of pride," says Cutler.
Although the BDOG is virtual, in-person events will also take place on May 5, like a Halftime Celebration at downtown's Cesar Chavez Plaza from 11:30 a.m. to 1 p.m. with eats from Krush Burger and treats from Local Kine Shave Ice, plus live music from bands like Hans and the Hot Mess. Hot Italian will also host a Big Dog happy hour event from 4 to 6 p.m. with appearances from Sacramento Republic FC players.
For a list of complete events and to participate in the Big Day of Giving, visit bigdayofgiving.org.
You May Also Like
Honor International Day of Charity at restaurants and cafes that benefit Sacramento nonprofits