Cesar Chavez Plaza's new Mexican restaurant to open this spring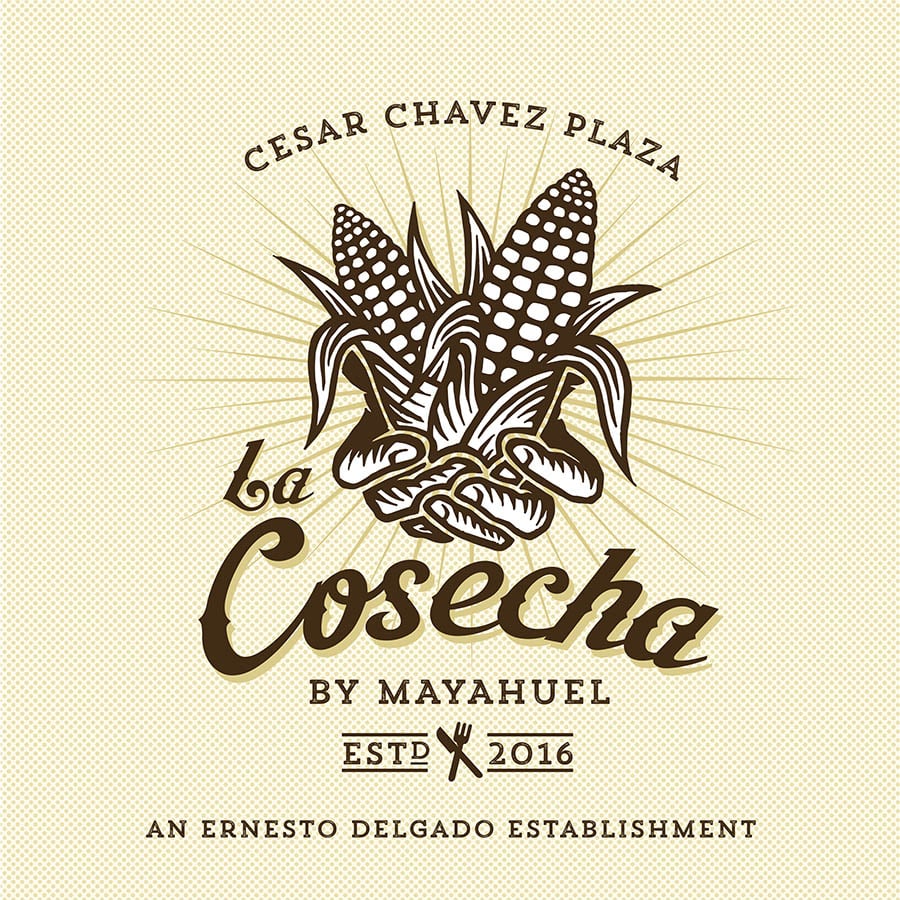 La Cosecha, the highly anticipated eatery from restaurateur Ernesto Delgado, will open its doors in downtown's Cesar Chavez Plaza before the end of April.
With a name that translates as "the harvest," La Cosecha will be part open-air market, part fast-casual grab-and-go lunch spot and part taqueria and bar. (Read our original 2015 story on the restaurant here.) Delgado intended to open La Cosecha in May 2016, but construction delays, followed by Sacramento's wet winter, repeatedly postponed those plans.
"The weather has made it difficult to keep on schedule," says Delgado, who also owns downtown's Tequila Museo Mayahuel and the recently opened Mesa Mercado in Carmichael. "All the difficult hurdles have been worked out and now it's just a race to the finish line."
Delgado plans to host a soft opening before the end of April, with a grand opening on Cinco de Mayo, before summer events in Cesar Chavez Plaza get underway, like the popular Concerts in the Park series. While there are no finalized plans for the grand opening festivities, Delgado says it will be a "harvest celebration."
La Cosecha's menu won't be nailed down until a few weeks before the opening, but Delgado anticipates the offerings will be in line with his initial idea of ready-made sandwiches, soups and salads for the downtown lunch crowd, entrées like tacos (think grilled fish topped with shaved cabbage salad, orange, garlic aioli and avocado crema), as well as local craft beer, wine and cocktails like margaritas and sangria—all playing off Delgado's Mexican heritage and Sacramento's farm-to-fork legacy.
The restaurant will be open at 8 a.m. on weekdays to cater to the breakfast crowd with coffee and on-the-go morning foods like breakfast burritos and tacos, and will stay open well into the evening, with the bar welcoming guests as late as 1 or 2 a.m. on Friday and Saturday nights. ("I'm trying to find ways to keep the park active all day long," says Delgado, "from coffee in the morning to a late-night taco.")
Delgado is working with Chris Sinclair, the president of the Sacramento chapter of the United States Bartenders' Guild, to craft the cocktail list for La Cosecha's indoor-outdoor bar, which will be backed by colorful collaborative paintings by local artists 2Hermano (who has painted murals in both Mayahuel and Mesa Mercado) and Jose Lott.
"[Chris] is helping me blend the cocktail culture of Sacramento with Mexican culture," says Delgado. "La Cosecha needs to be as much Sacramento as it is Mexico."
For future updates, stay tuned to Sactownmag.com.
You Might Also Like
Ruhstaller signs lease on new downtown taproom
First Look: Woodlake Tavern serves up comfort food with exciting twists
A Food Network-featured pastry chef opens a French bakery in Folsom
SaveSave