Classic cars will be cruisin' together on Fulton Avenue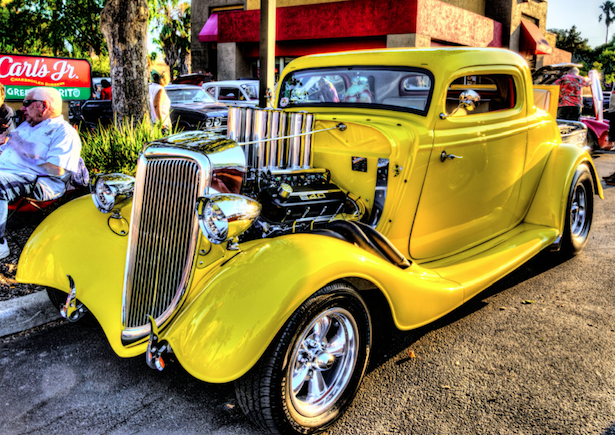 Va-va-vroom: The first-ever CruiseFest on Fulton Avenue, benefiting the California Automobile Museum, will roll out 500 classic automobiles onto the streets on Sept. 10.
That evening, the section of Fulton Avenue from Marconi Avenue to Cottage Way will be closed to make way for a cavalcade of classic cars—including early century Ford Model Ts and Gov. Jerry Brown's 1974 Plymouth Satellite, as well as souped-up sports cars like Lamborghinis and Ferraris, and restored Studebakers—which will cruise around the 1-mile loop from 4-6 p.m., and will be parked along Fulton Avenue for the remainder of the event.
In addition to seeing an array of automobiles from throughout the century, car lovers can also attend a free fair from 4-8:30 p.m. with mini gatherings along the cruise route. "We're going to have pods, " says Brittany Cordero, communications director for the California Automobile Museum. "Basically we'll have little festivals along the strip, so each spot will have a food truck, a band and beer."
"This is by far the largest event that we have ever hosted," adds Melinda Epler, executive director of the Fulton Avenue Association. "Historically, Fulton Avenue has been a car-centric corridor and this just goes back to our roots. It's exciting."
CruiseFest on Fulton Avenue will take place on Saturday, Sept. 10, from 4-8:30 p.m. The festival is free to attend. To participate in the cruise, the cost is $34-$39 per car through July 31 and $44-$49 after July 31. For more information visit calautomuseum.org.
You Might Also Like
See outdoor movies (for free) this summer in the Sacramento region
10 fun things to do on Memorial Day weekend
Sacramento's first "Taco Party" comes to downtown in October