Craving of the week: 3 Fires Lounge's Glazed Doughnut Caramel Bread Pudding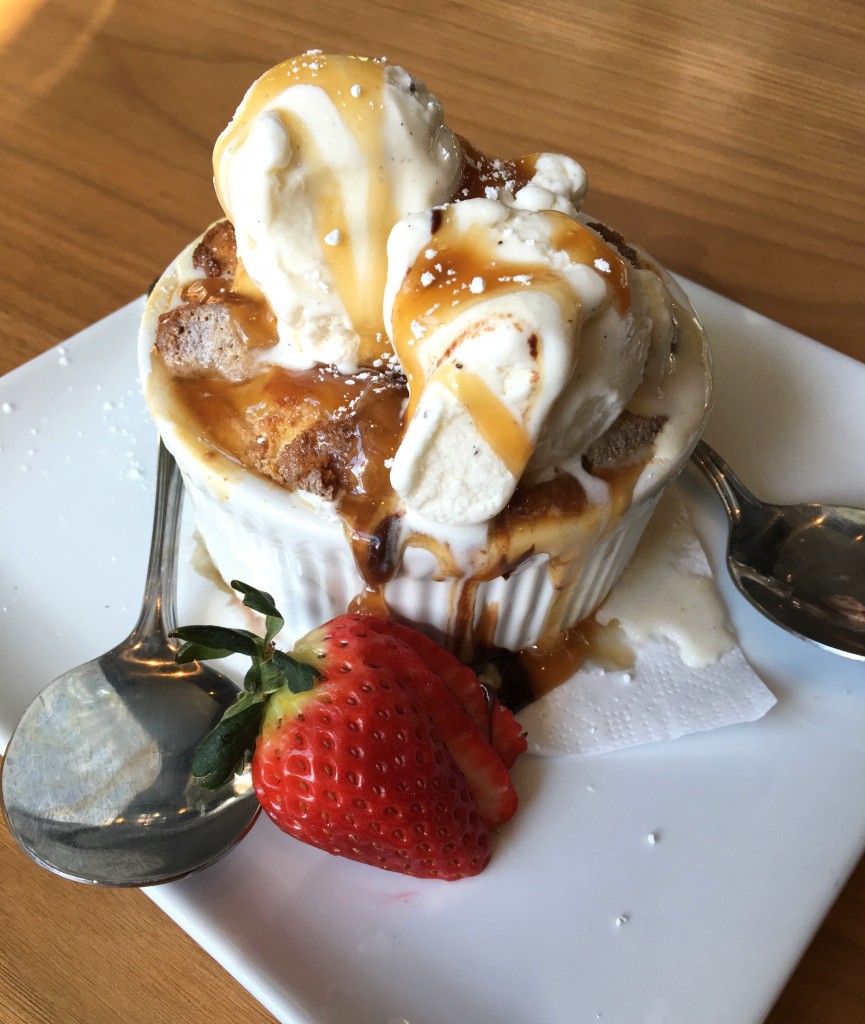 For his glazed doughnut caramel bread pudding, Sean Andre, executive chef of 3 Fires Lounge at Marriott's Residence Inn at Capitol Park, starts with scratch-made glazed doughnuts and soaks them in a white chocolate crème brûlée batter before placing the dessert in the oven (to get a light burnt sugar crunch on top that gives way to an irresistible sweet custard center) and glazing the whole thing with caramel.
The dish–so delicious you'll want to lick the ramekin–is decorated with sliced strawberries, topped with powdered sugar and drizzles of more caramel, and comes à la mode with generous scoops of house-made vanilla bean ice cream that melt away into the gooey, warm bites of bread pudding.
Andre says inspiration struck after the restaurant had a surplus of leftover doughnuts from a hotel event last spring. His menu already featured crème brûlée, so he set out to combine it with the breakfast favorite. "Everyone who tried it that day was like 'Oh my gosh, this is so good. You have to put this on the menu!'" he says. Needless to say, we're happy he did.
1501 L St. 267-6823. 3fireslounge.com
You Might Also Like
Craving of the week: The Mill's Waffle-in-Hand
Six of Sacramento's best doughnut shops
The Parlor Ice Cream Puffs adds smoothies to their menu