Exclusive: A new taproom set to open downtown this fall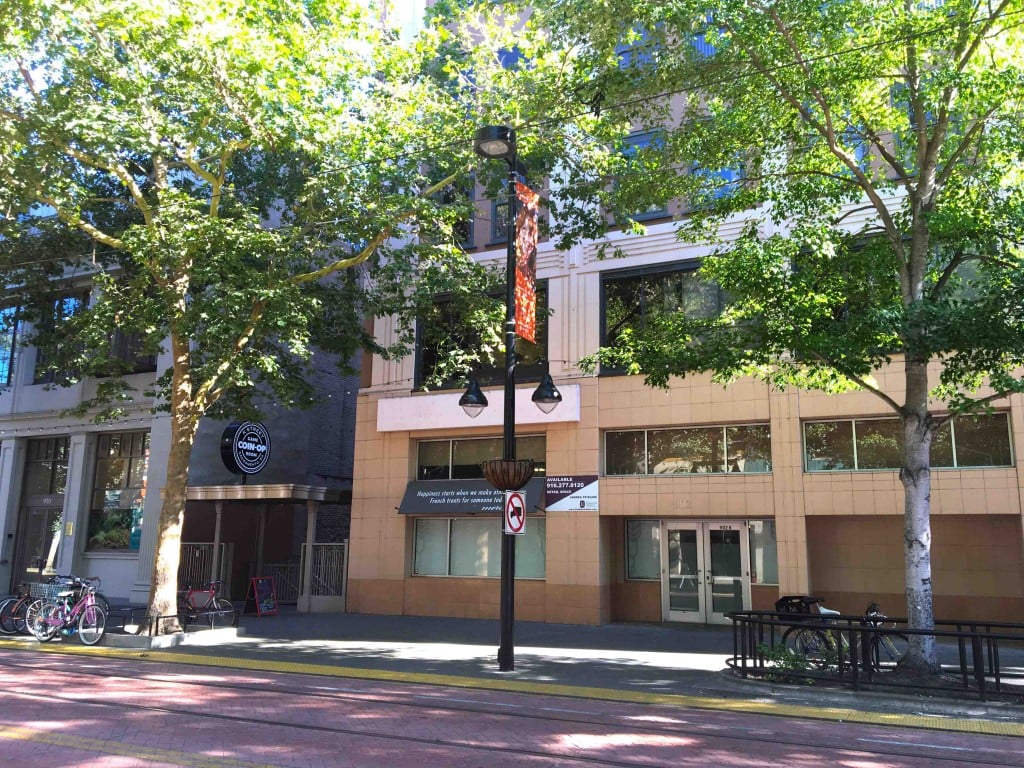 Craft beer aficionados, take note. A new taproom, Brü Co., is set to open this fall on K Street, featuring dozens of taps from regional breweries.
The almost 2,000 square-foot space neighbors Coin-Op Game Room and is currently the site of the catering annex for Estelle's Patisserie (and the former site of a Quiznos). Brü Co. will offer between 30 to 40 beers and ciders on tap, showcasing mostly local breweries like New Glory, Tilted Mash and Claimstake, intermixed with other West Coast handles like 21st Amendment and Firestone Walker.
Tahoe Park residents and craft beer devotees Justin MacClanahan, a retired Army veteran originally from Sacramento, and his wife Jennifer will helm Brü Co., along with local home brewer Ryan Melching and his wife Sandy. MacClanahan says part of his inspiration to open Brü Co. came from his father Jim, who once ran a Coast Guard bar called the Hideaway Club in Barber's Point, Hawaii.
"My dad passed away two years ago, and that helped motivate me to open my own business, seeing how short life can be and remembering how much he enjoyed running the bar," MacClanahan says.
The owners originally planned to open a taproom in midtown, but came across the K Street space this spring, and everything fell into place.
"We've been working on this for over two years, so we're ready to get open now," MacClanahan says. "The most exciting part is continuing to build relationships with the local beer community—the breweries, other tap rooms, the craft beer aficionados. It's such a huge scene here."
MacClanahan says his team is waiting on architectural plans to determine the design of the space, but they aim to emulate the laid back vibe of a brewery with finishes like reclaimed wood and a front patio along K Street. Additionally, they hope to eventually open a bottle shop within Brü Co. carrying upwards of 300 craft beer labels.
The taproom's location, just three blocks from the new Golden 1 Center, positions Brü Co. to potentially become the gateway into Sacramento's beer scene for out-of-towners attending a show or Kings game. Brü Co. will move into the space at the end of August, and MacClanahan says he hopes to start serving by this fall, ideally coinciding with the opening of the arena in October.
"If we have an opportunity to help people discover craft beer in Sacramento, that's the end goal," MacClanahan says. "When you see the top 10 beer cities from around the country online, we'd like Sacramento to be in there. There's no reason [it] shouldn't be."
Brü Co. will be located at 902 K St. Follow them on Facebook and check back with Sactownmag.com for future updates.
You Might Also Like
Local company bringing eco-friendly beer growlers to craft-crazed Sacramento
How to Grow a Beer: A Special Video Preview
Déjà Brew: how Sacramento became the beer-making capital of the West