Exclusive sneak peek at the new Brasserie Capitale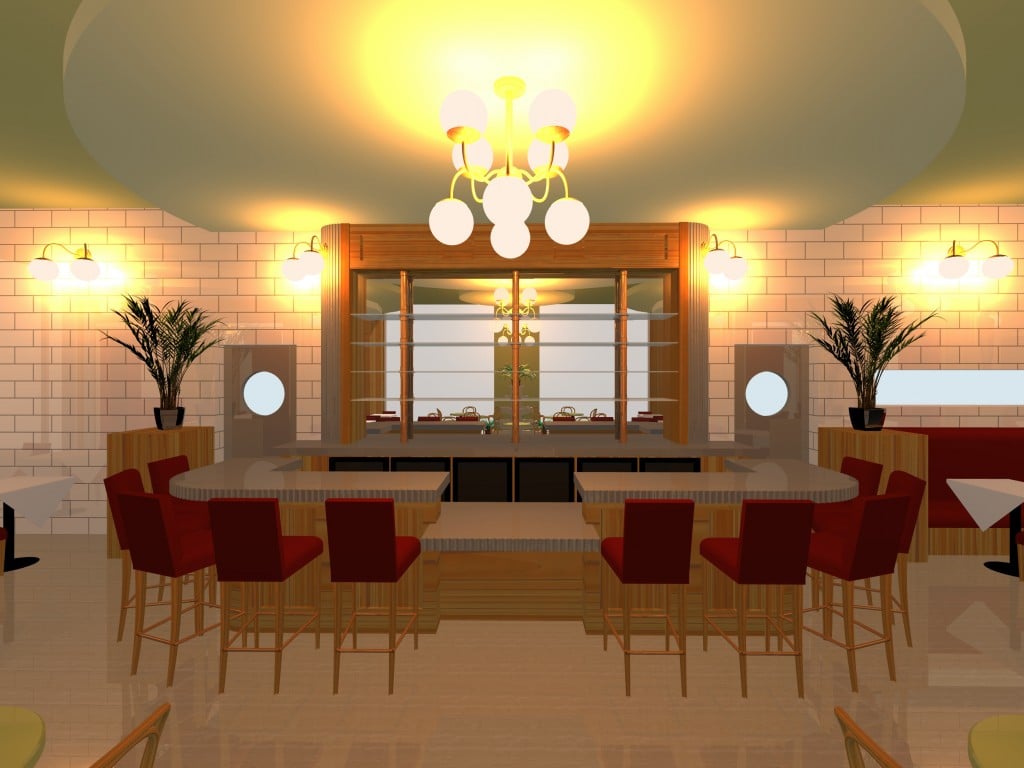 Update: Brasserie Capitale opened on May 11, 2015. Click here for our first impressions and a peek inside the restaurant.
K Street will soon undergo a French evolution when Brasserie Capitale fills the empty space once occupied by the iconic Broiler restaurant.
Led by proprietor Aziz Bellarbi-Salah (who also owns midtown's Aioli and The Grand wine bar) and classically trained French chef Christophe Cornet (the former private chef to the Maloof family), the brasserie will replace its predecessor's dark booths and shadowy corners with sweeping drapes, bright red accents, a cast-metal bar and striking light fixtures, thanks to the "great vision," says Bellarbi-Salah, of San Francisco-based designer Sherman Warren.
"We are going as bright and light as we can," says Bellarbi-Salah. "There will be some drama to the place—it's meant to approach elegance, but still be funky so it can be comfortable. We are trying to [become] a regular, everyday French restaurant, kind of like what you'd find on a corner in Paris."
The menu will follow in the brasserie tradition of simple, yet hearty French fare, with dishes like steak tartare, duck confit, bouillabaisse and cassoulet. And as no French restaurant would be complete without un peu de vin, a variety of imported French wines will be available, as will be a number of German and Belgian beers.
Quick-service and to-go options like simple salads and sandwiches, as well as espresso, buttery croissants and other pastries, will be available at Café À Côté, the brasserie's sister eatery, which will debut in the same building around the same time and fill the vacancy left by the departure of Gallagher's Irish Pub. Bon appétit!
Brasserie Capitale and Café À Côté will be located at 1201 K St. brasseriecapitale.com